Deciding on a way for customers to pay you is confusing, to begin with – trying to find what fits your business or what methods are best to combine. We can guide you through the various small business payment options available to you right now. By the end, hopefully, you'll have a clearer view on the matter.
Cash
Traditional and old-school. Although steadily in decline, if you're one with an equally traditional brick-and-mortar business and deal with customers in person, it's still a viable option. 
Although upfront costs of accepting cash are lower than online and card payments, most businesses tend to see cashless payments as more convenient from an accounting perspective. And now since the covid pandemic, from a hygiene perspective too.
Cheques
Cheques have also been on the decline with digital payment methods becoming more popular, also a byproduct of the pandemic. Indeed cheque transactions account for only in the single digit percentages as of now. However, cheques could still be around for some time to come yet and as long as governments are willing to keep cheques relevant for as long as needed. 
Similar to cash, there aren't any upfront costs for accepting cheques. But hidden costs also apply in terms of manual accounting processes and the time required to physically pay cheques into the bank.
Cards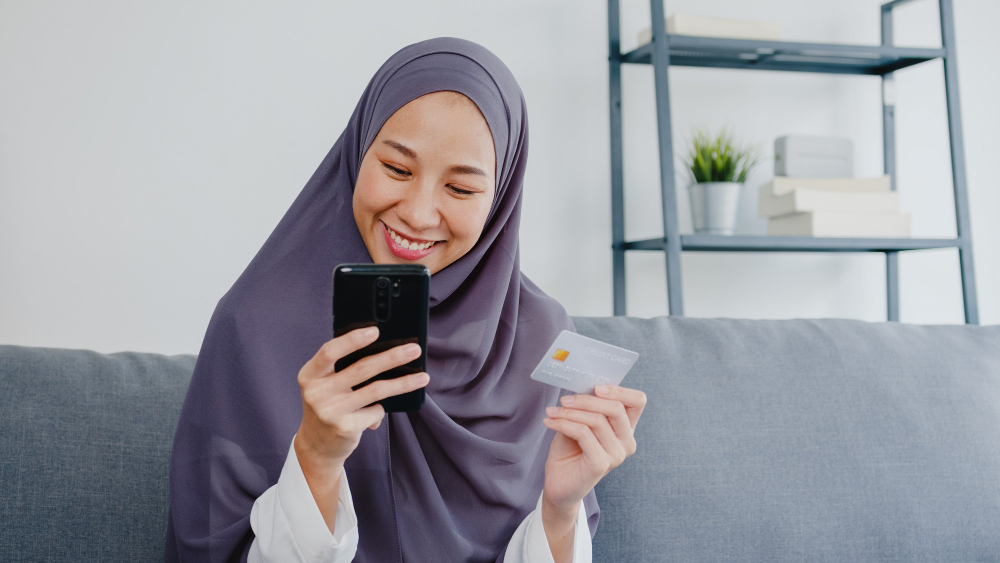 The overwhelming majority of consumers prefer to pay using a card – debit or credit or both. Small business owners like yourself could be losing out on valuable sales without accepting cards as a primary payment option, or one of it. 
A smooth and fast checkout process is also a benefit. Customers can finance larger transactions on credit, allowing your small business to reach out to a broader demographic. On the downside, there are potentially relatively high fees, chargebacks, and the potential for a customer to have their payment declined. 
It's also important to be aware that the issue of fraud has plagued card payments but new identity checks for cards have come into play to combat fraud. Therefore you'll also need to ensure you're using a secure payment gateway to protect client details.
Online payments
Speaking of secure payment gateways, online payment gateways make it easy to take online payments directly from your website. But be sure to compare your options carefully, as there can be a vast difference in price structure and the type of payments accepted via online payments. 
There is also the technical side to consider. You may need to hire a developer to integrate the online payment gateway infrastructure into your website. 
Online payments also include the direct debit method. Just like cards or cash, direct debit also enables one-off payments, and you can avoid high transaction fees and payment failure rates that come with accepting credit cards. 
But be sure to compare your options carefully, as there can be a vast difference in price structure and the type of payments accepted via online payments. 
A further benefit is that by using online payments, payments can be automatically scheduled on due dates, eliminating the problem of late payments. This can be especially reliable for the customers or even your recurring fees like subscriptions and such.
Digital wallets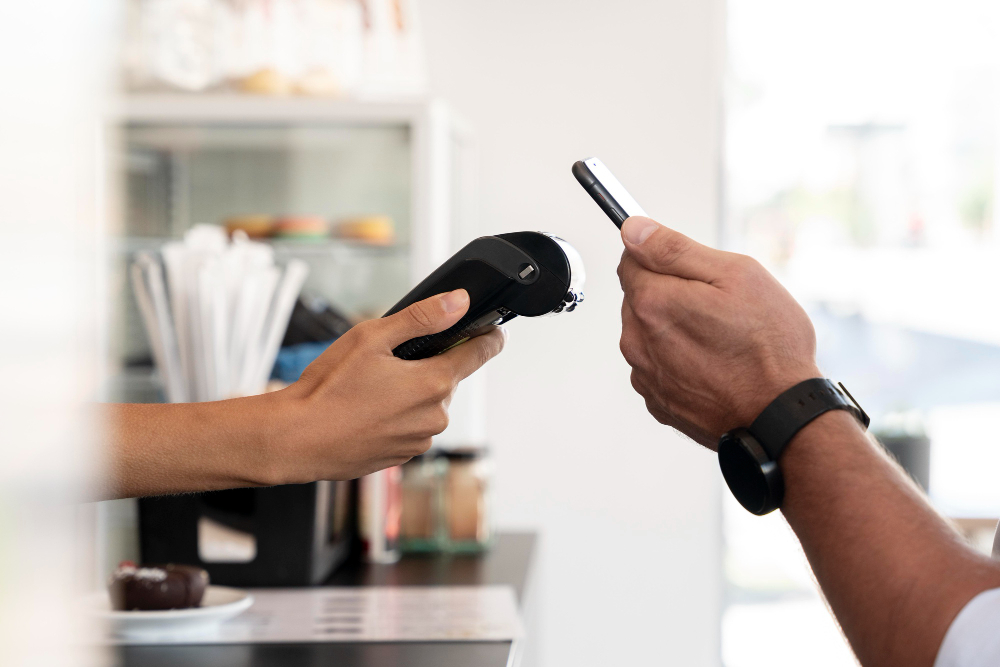 Digital wallets have become the payment method of choice for many small businesses, especially so for you. Digital wallets work particularly well for service-oriented industries and smaller start-ups. 
You'll only need a mobile point-of-sale system to store client details and issue receipts to get started. Digital wallets can come from various brands like Google Pay and Apple Pay. 
This tech allows customers to pay with a tap of their phone using near-field communication (NFC) technology. While convenient for consumers, digital wallets do have several drawbacks for SMEs. 
Relatively high charges can still be an issue, simply because of the number of different wallets available and the time and expense it takes to integrate them. You'll also need an up-to-date reader at the ready that can handle NFC payments.
Invoice payment services
If you're an independent contractor like a graphic designer, there's also such a thing as invoice payment services. One example of this is email invoicing. It's often the easiest payment method to employ. 
This option allows you to embed payment links directly into your email after the work is complete, directing the client to a payment page to submit their bank or card details. You can use an automated system to create and submit invoices, receive payments, and issue receipts to keep everything in order.