A lot of people are looking for ways to earn some extra money with the state of the world's economy post-Covid. Preferably, something simple, low cost and online to be done as simple side hustle. So, we have for you 35 smart online money-making ideas for you to try. by the end of this, you'll have so many options that you'll have ideas for any backup plans in the future!
1. Become an online tutor
You have skills and you have knowledge that other people want to know about and how to master them themselves. Education has more or less turned virtual nowadays and many have even gotten used to it. 
There are plenty of tutoring platforms you can find online or you can build your own website too. Hone in on the academic subject you're good at and your target audience (children, teenagers, college/university students, special needs). 
Remember that even though you'll start charging based on the market price, building up your reputation as a good tutor is your ticket to price up. People will pay if they know you're worth the price.
2. Become an online coach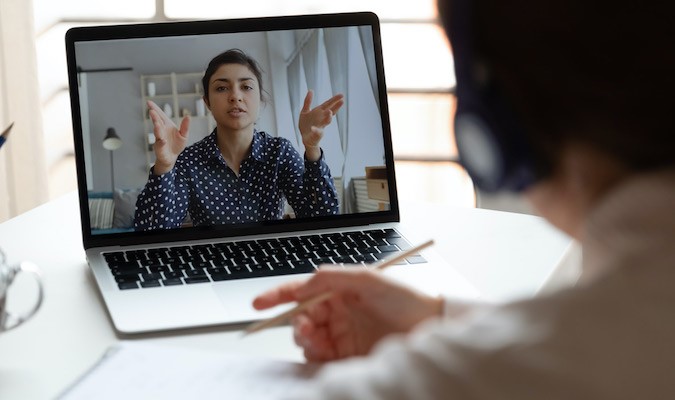 Being a life coach can be a powerful career online. Leverage your expertise on almost anything and be an online coach. You might be someone who truly loves to see other people succeed and thrive in life. You might also like the thought to be of some help to those people.
But credentials are what differentiate you from any regular good samaritan. Share your knowledge and life story/progress and many people can learn from your successes and your failures. Be it in life, business, career, or even fitness, nutrition, etc., people do look for help and you could be their saving grace.
3. Become an online consultant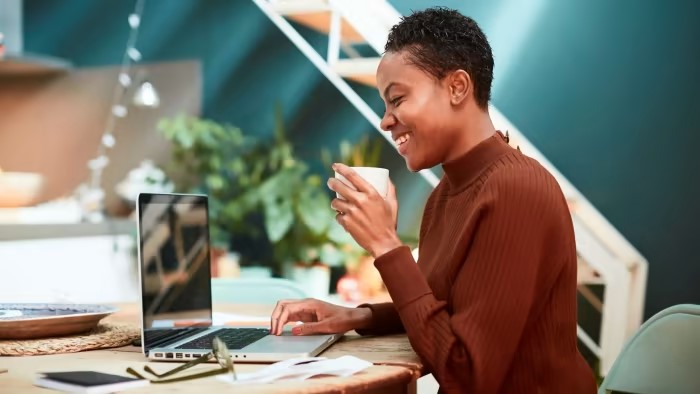 Businesses and brands do actively look for consultants online to help them brainstorm on certain business plans and campaigns. Again, you can have your own website, go on specific consulting platforms or just be active on social media and communicate from there. 
There's an immense range and options you have for consulting, based on your expertise. PR, HR, IT, finance, sales, legal, marketing, social media specifically, and much more. Start with small local businesses and later on, branch out to bigger fish and build up your consultant reputation.
4. Create online courses and workshop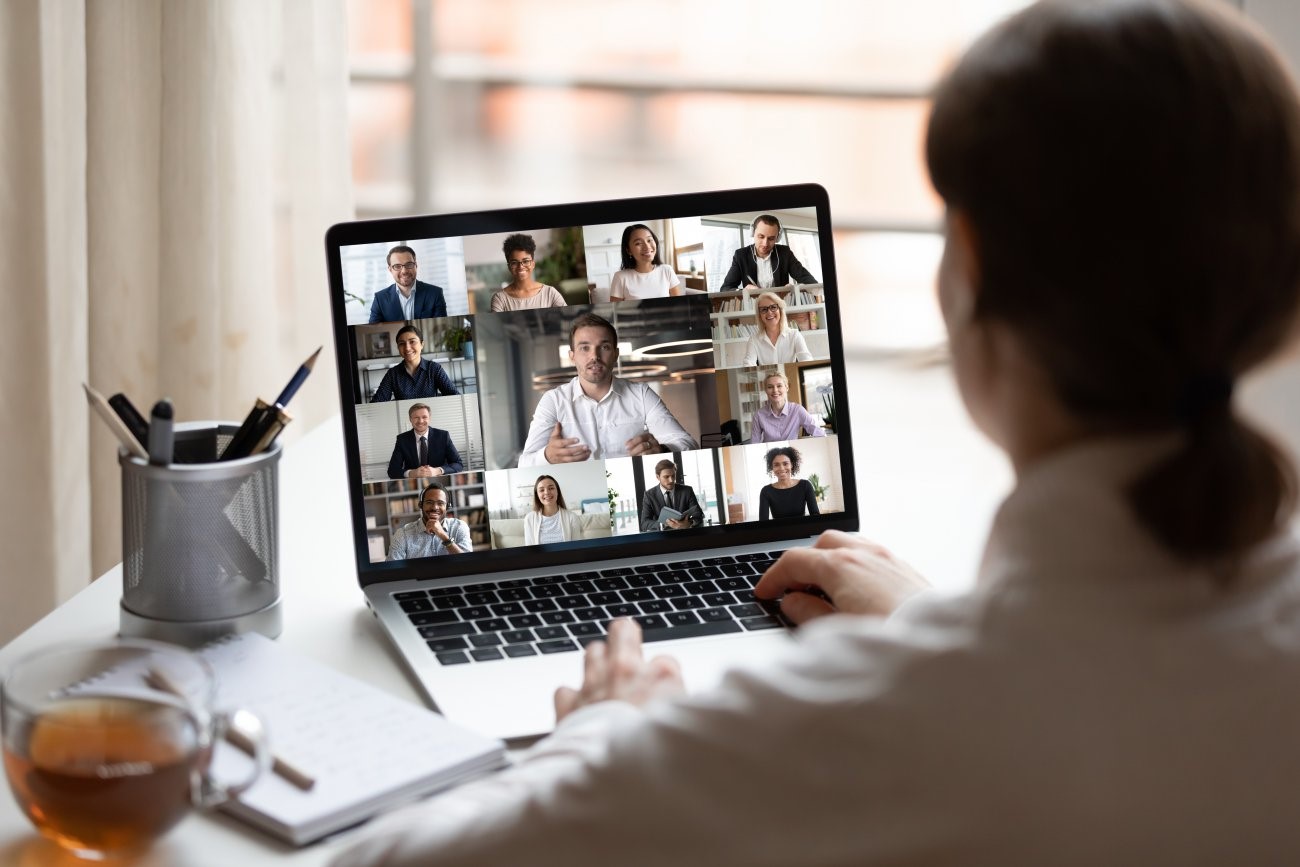 Sometimes, people just want to learn a new skill and gain knowledge just for the sake of it and for fun. Teach other people how to play a musical instrument (guitar, piano, saxophone, etc.), how to do carpentry, how to paint or how to be proficient in another language.
Similarly, online platforms to conduct courses and workshops can be found online or maybe just promote your services yourself on social media. Either way, there are people out there with the time and money, to learn new skills and fulfill their ambitions to be good at something.
5. Become a freelancer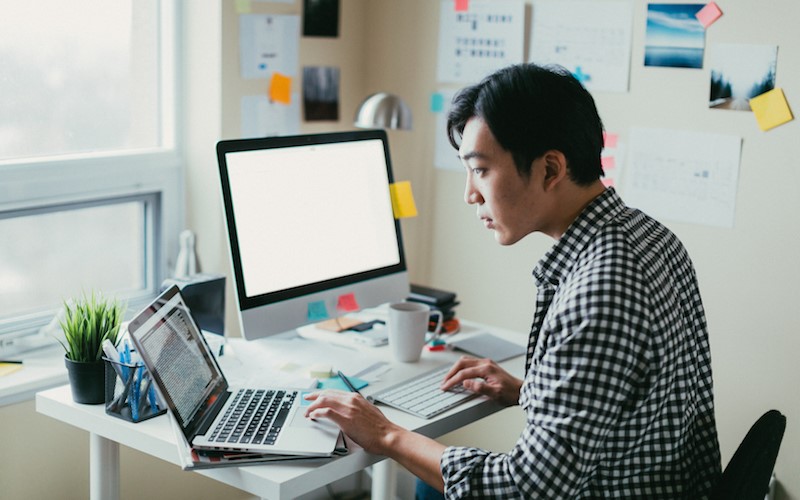 Nearly any and every creative skill you have can become your opportunity to freelance. Brands, businesses and individuals offer many freelance gig opportunities. As a matter of fact, many big-name companies outsource their creative elements to freelancers.
Freelancing has cultivated a working culture of flexibility and efficacy unlike traditional business and career standards. Define your expertise, show off your skills, and sign up to freelancing platforms or promote on social media by yourself. You might even find satisfaction in creatively doing what you love while also making money from it.
6. Start blogging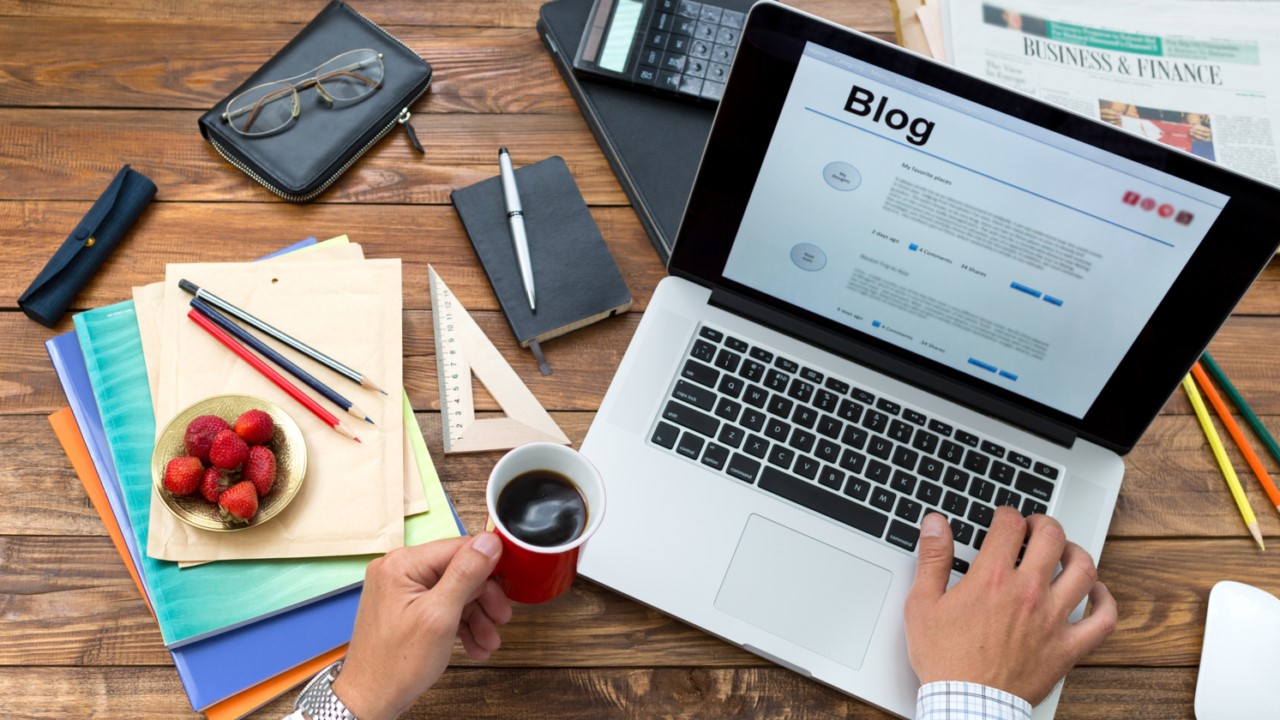 Blog your way to financial success. Yes, it is possible. You can start a blog and write about almost anything that you believe is in peoples' interest, about anything from products to travel, or even peak peoples' interests through your writing.
Through the website traffic you attract, you can generate income through affiliate marketing, advertising space, brand sponsorships and maybe even sell some products. Different people start blogs for different reasons: as an outlet to share thoughts and opinions, educate readers, sell products, build personal brands or build a space for a community of like-minded fans and common interests.
7. Start a podcast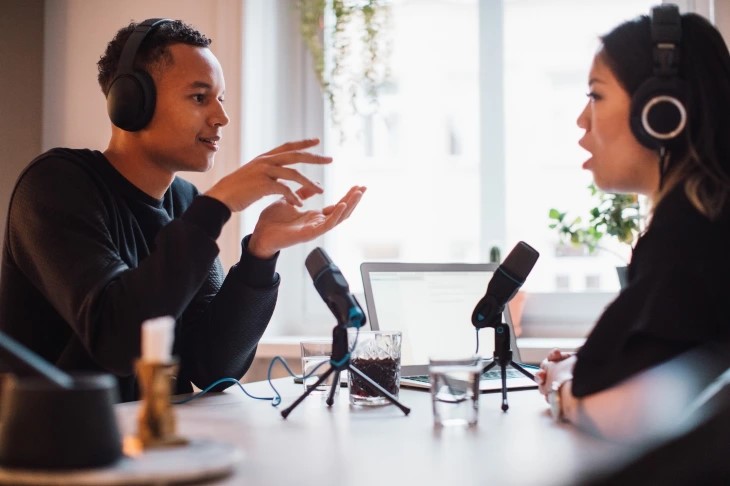 Not so much for writing but very much for talking? Then start a podcast. Podcasts continue to get increasingly popular each year, according to research, in 2021, podcast listeners were up to 10.1%, 117.8 million listeners a month for an episode. By 2024, that number could swell up to 500 million listeners. 
Knowing the value of your content and topics means you already know the value of your podcast. All you need is to invest in quality audio hardware like a microphone and software to improve recording quality.
Monetizing your podcast is through a number of ways. These include:
Sponsorships

Partnerships

Donations

Hosting events

Advertising

Merchandise 
Spotify is one podcast platform that is very popular, but there are others that you can try too. Having a big enough following can also give you the chance to sign up with production agencies to boost your brand further.
8. Launch a YouTube channel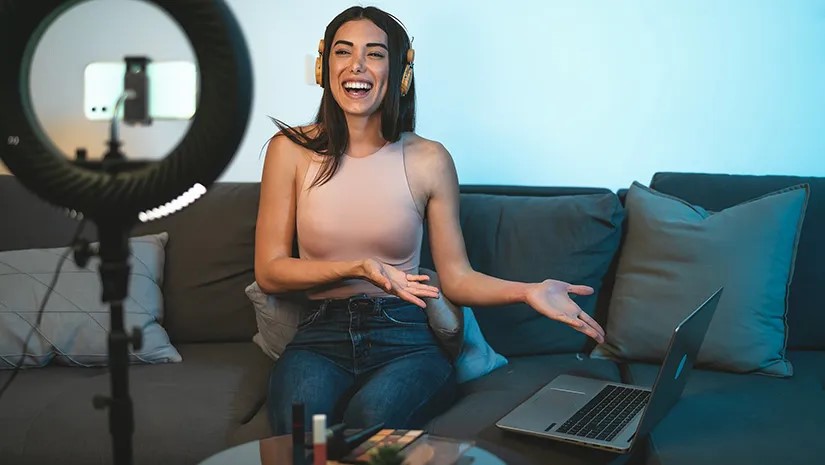 You're very likely already aware by now just how profitable being a YouTube content creator can be. Having a YouTube channel is a really versatile platform to generate some side income or even as a full-time job. 
The best way to make money out of YouTube is to focus on a niche. You can be a reviewer on electronics, a travel vlogger, do reviews on clothing lines, teach and tutor, and even just by playing video games. You can entertain or educate with your videos and YouTube channel or even do both.
Sponsorship deals, ads, and product reviews are only a few of the easy ways you make money by having a YouTube channel. Google even pays you based on views and how much of a loyal fanbase you grow.
9. Twitch streamer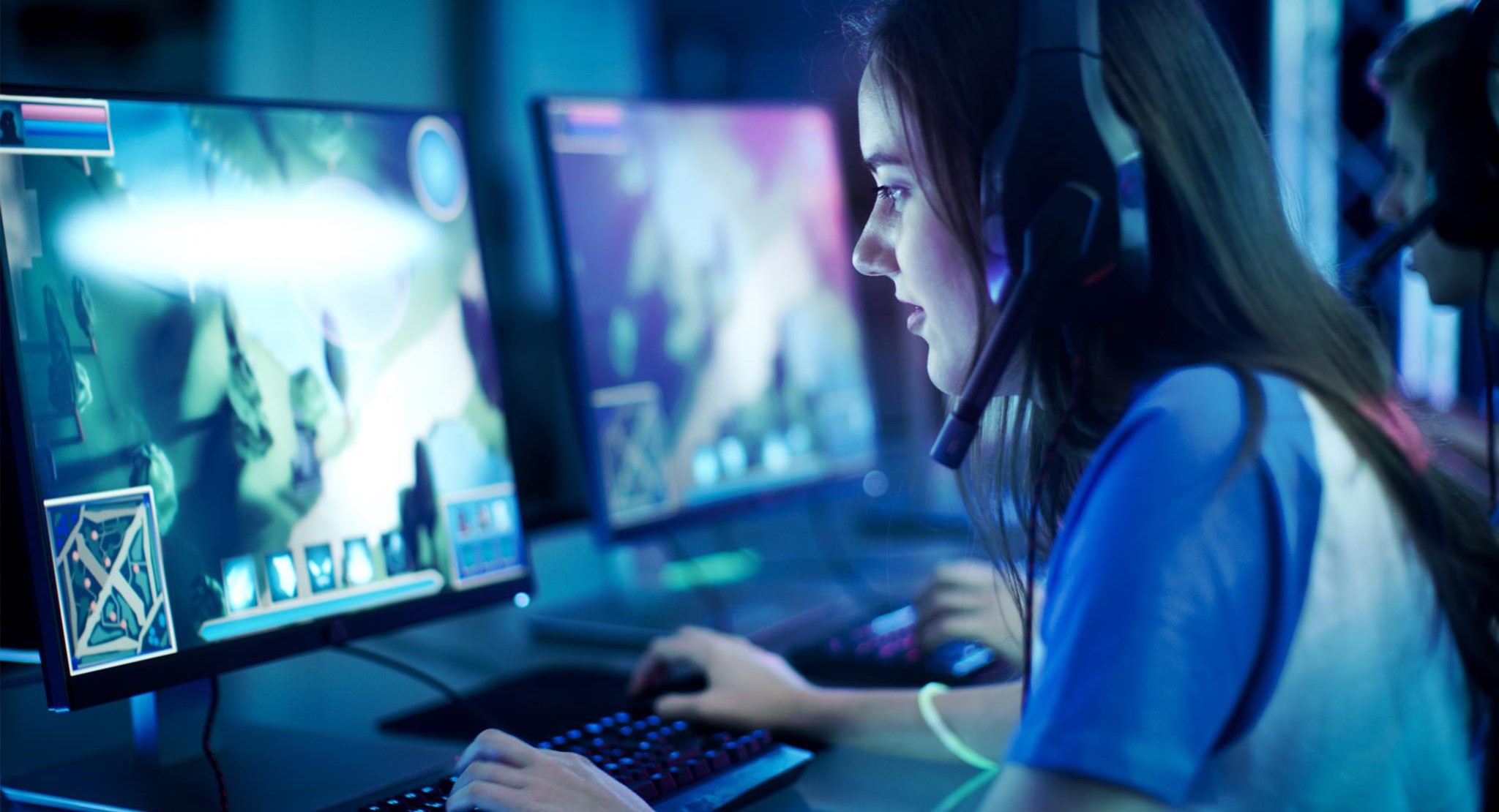 Another method you might also be familiar with already. Somewhat similar to YouTube, Twitch focuses on content creators live streaming their content which do include similar things like vlogs, gaming and teaching.
You also generate income in a similar fashion, through sponsors and advertising. Twitch can be the palace for you if you're into engaging with people, a community and even making new friends among fellow content creators.
10. Become a translator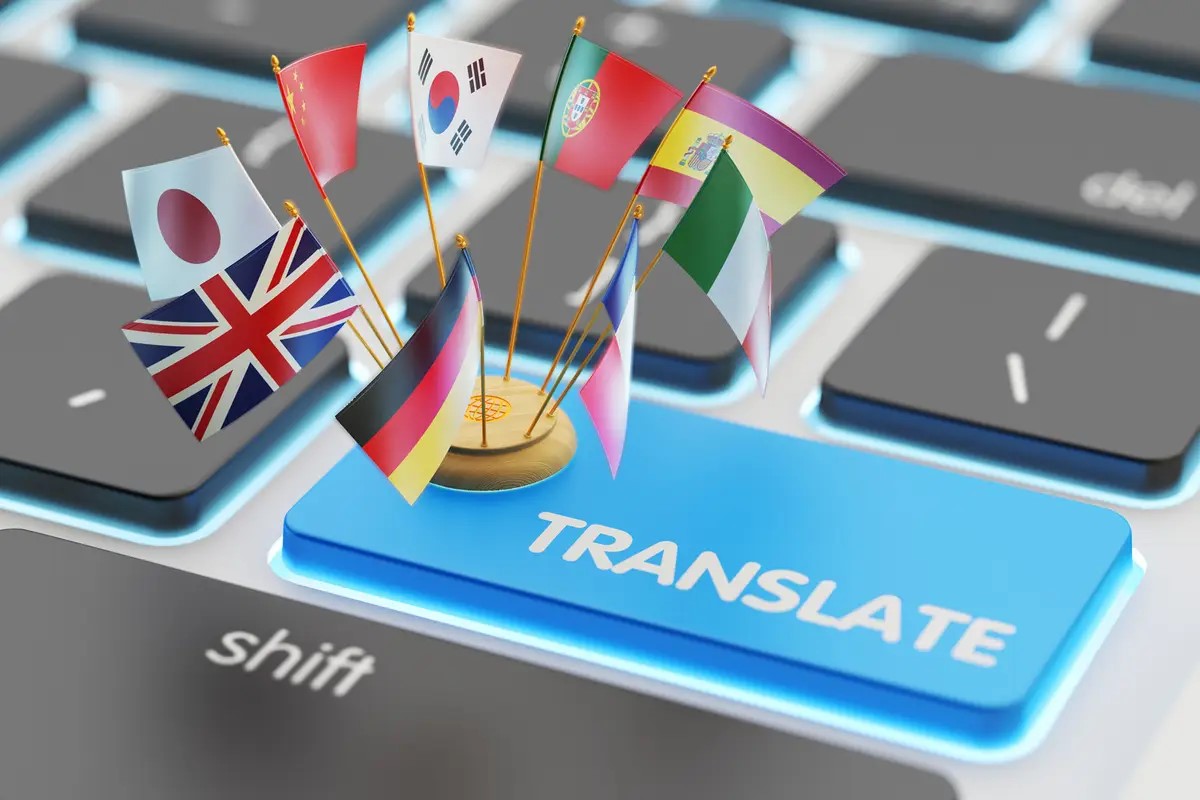 Besides teaching other people how to speak a foreign language just like how you can, you can use proficiency in multiple other languages by doing some translation work. Being a translator is also a form of freelancing.
The things you would be translating include documents, articles, sales pages, marketing materials, press releases, etc. You could also find yourself translating for YouTube videos, for example, where you help provide captions and subtitles. Pay rates can also vary either by hours, words, pages or per document type.
11. Become a transcriber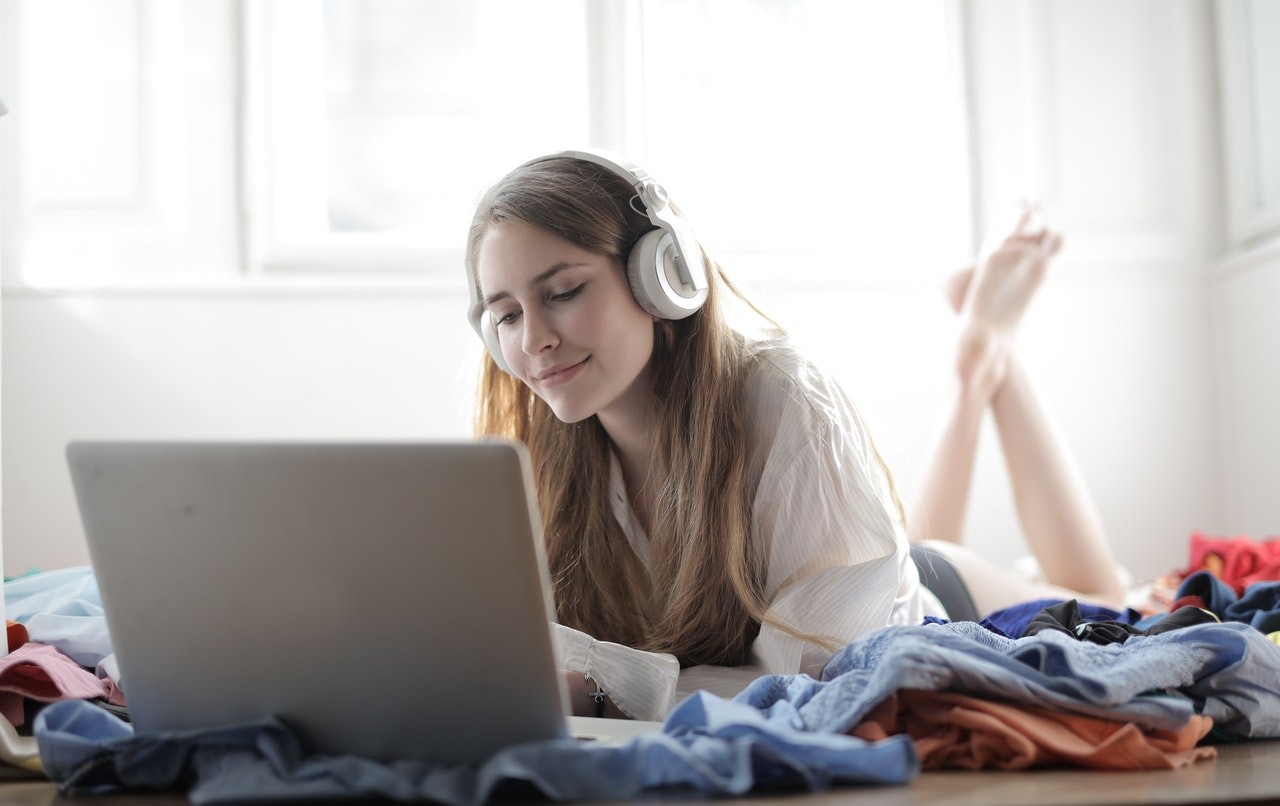 Transcribers are in demand by companies and businesses needing interviews, podcasts and multiple other audio materials, well, transcribed. You can be a freelance transcriber or shift into being a part-time transcriber for some brands. 
Your grammar and typing skills is something that you would need to excel at in order to be a transcriber. This is important as transcribing is a job that, while it can pay handsomely, is heavily dependent on being error-free and being done on time. But transcription software can be a very helpful tool if you want to pursue transcription work.
12. Narrate audiobooks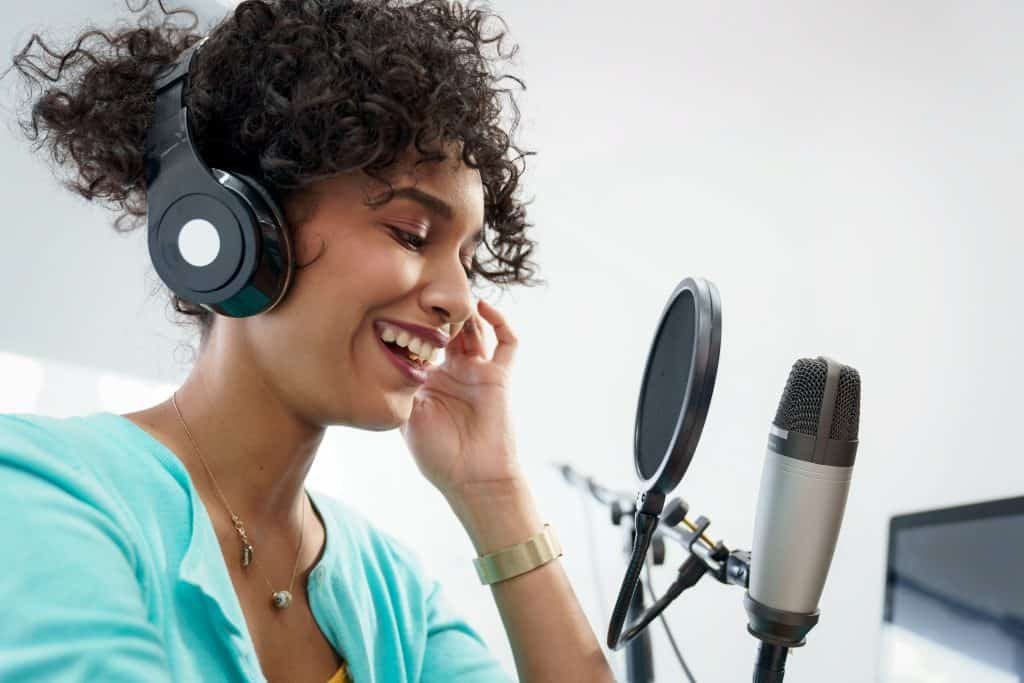 If you ever think that you have a knack for storytelling, then maybe you can consider narrating audiobooks. Besides being a fun gig and one of the easiest to do, what you're essentially doing is bringing stories to life.
Maybe you also have a talent for acting, voice acting with different accents and dialects, then narrating audiobooks can put those skills to good use. Networking is also an important part to getting narration jobs. You can join online associations of audio publishers to find fellow narrators and contacts for future work opportunities.
13. Become a proofreader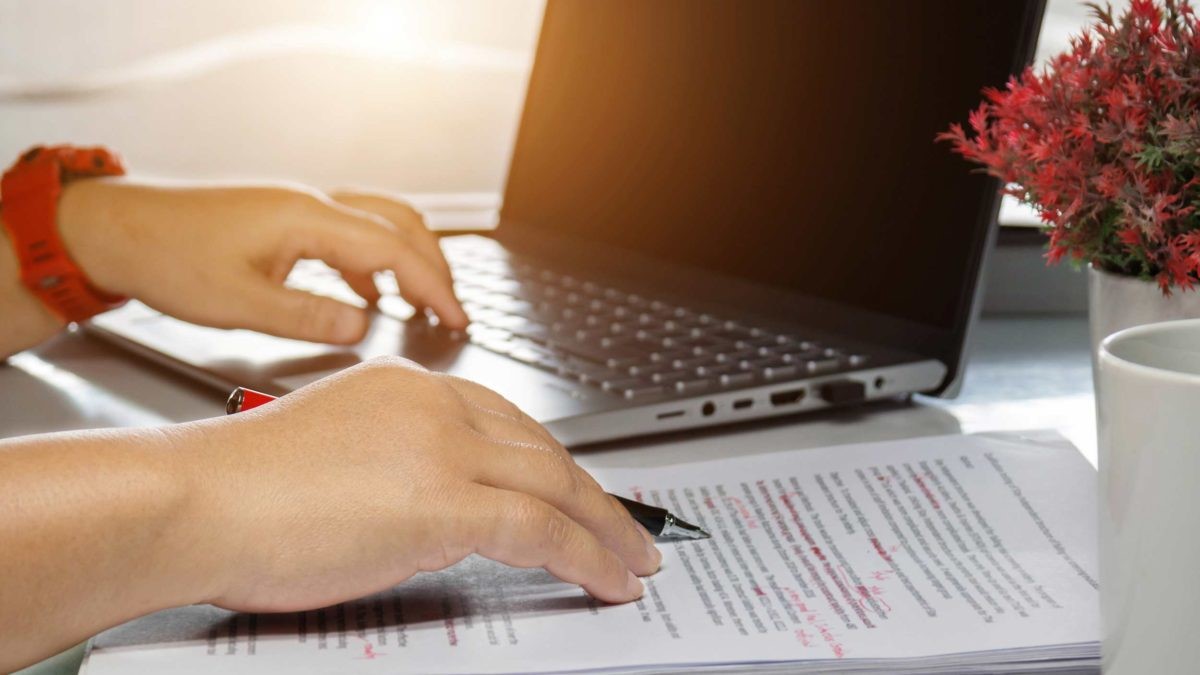 Proofreaders are also very sought after. This is especially true for those working with official documents, articles, press releases and research papers. Proofreading is your chance to let your grammar skills shine. Charging for your proofreading service can be by words, pages, or a document's category. Your clients include individuals and businesses, so customers for your service are wide and vary.
14. Become a photo/video editor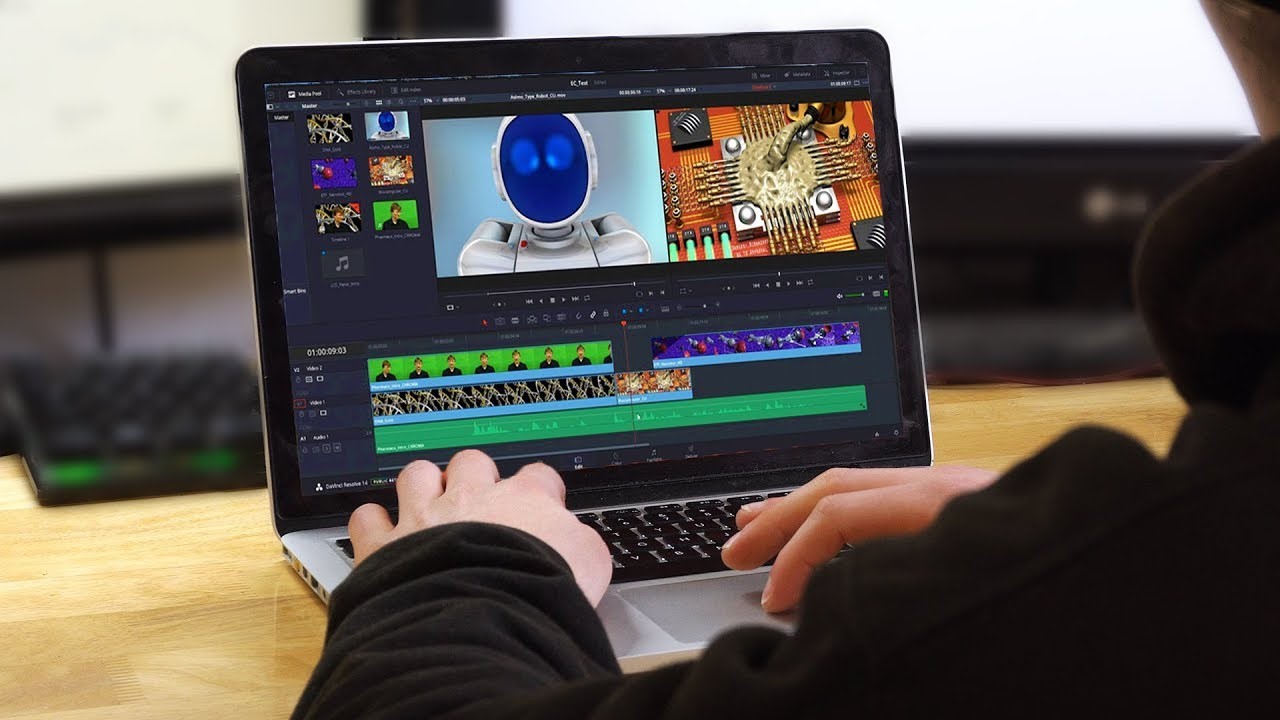 Most of the time, content creators on websites like YouTube don't actually edit their own videos, or even the photos they post on other social media sites. Lots of people and companies are open to outsourcing their editing work to freelancers and online editors like yourself. 
So, for someone like you, who loves to edit videos, create interesting stories through them and to just have fun making photos look good, being an online video/photo editor could be the job for you. You can be hired by one specific content creator or work based on one specific job after the other, working for multiple different creators. 
15. Become a webinar host
Webinar hosts are responsible for mediating and running a webinar. You'll be the one to set up the links to the webinar so people can join, ensuring that panelists are present on time, and knowing how to conduct Q&A sessions. 
You will also engage with viewers, encourage participation, and build bridges between the panelists and the viewers. Although, what you definitely need for a hosting job like this one is a really good and stable internet connection. You're immensely important and essential to the webinar's success and smooth running.
Of course, there are many hosting platforms and you can find them online. Or you can also promote your hosting skills through social media and through connections. This way job opportunities for you flow continuously and work prospects are assured.
16. Become a virtual assistant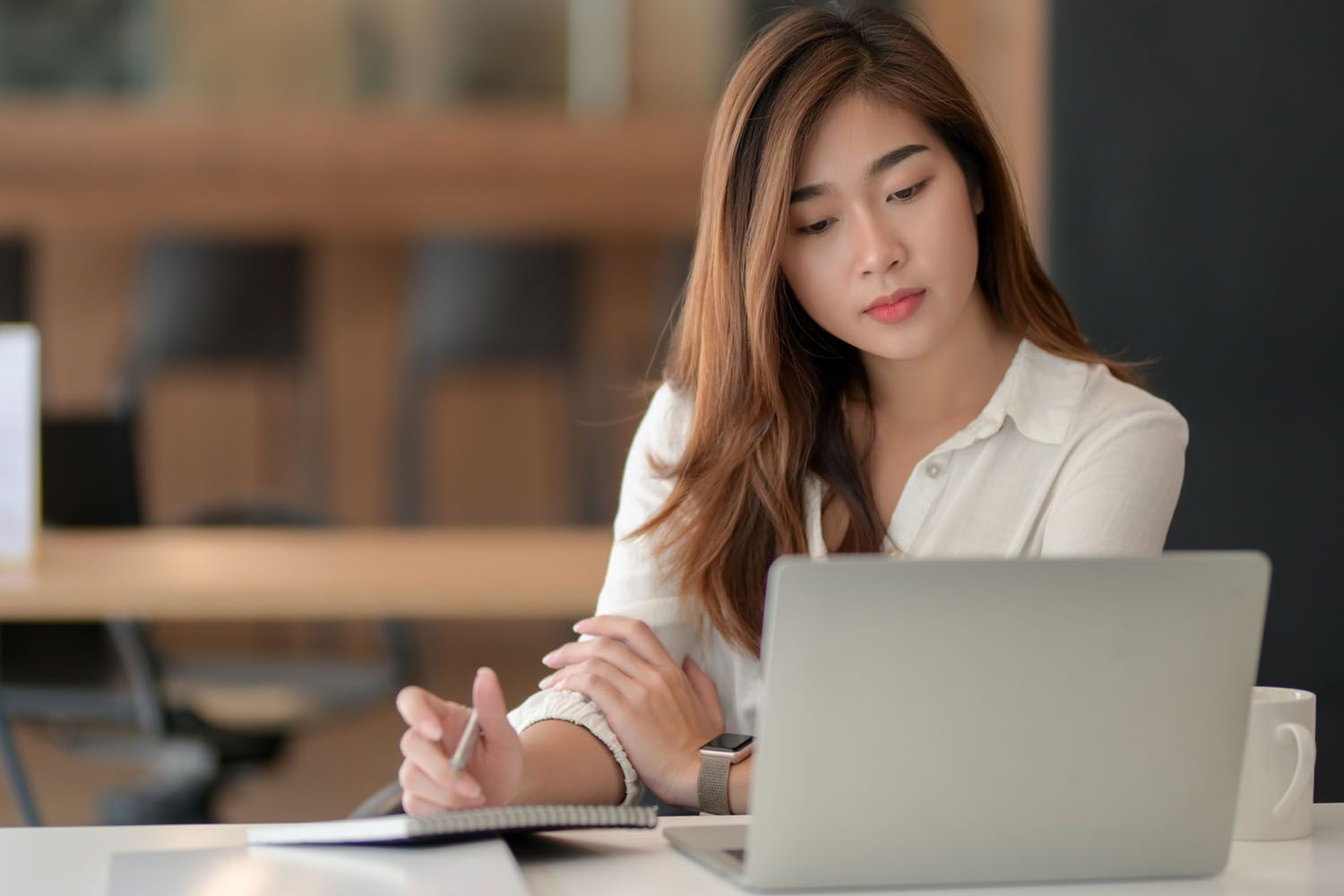 Today, there's an increasing amount of entrepreneurs, more than ever. And with that comes an increasing opportunity for virtual assistant jobs. Entrepreneurs need to delegate any jobs on administering their business so that they can focus on the crux of their brand. That's where you come in.
Being a virtual assistant means providing support services for individual clients and leading individuals within businesses. Your jobs include social media management, replying to emails, booking flights and hotel rooms for clients, setting up appointments, doing research, documenting data and many more. Basically you're doing what every assistant traditionally does, only you're doing it online.
Being a good virtual assistant means that you have to be equally good at communicating, organizing, writing, and managing your time. This line of work can be demanding at times, but if you get the right client, you can learn a lot. 
17. Become an influencer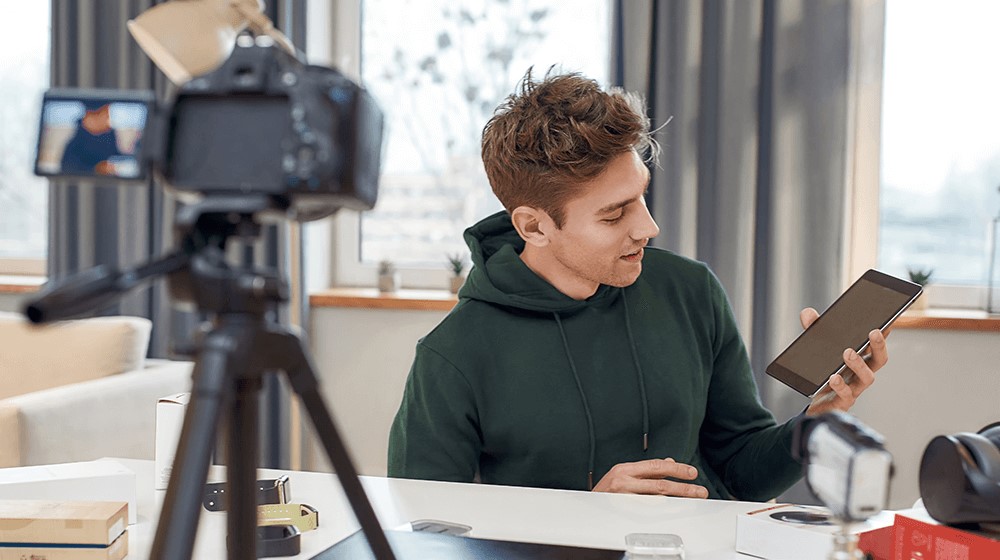 There's not really much that needs to be said about being an influencer. Being an influencer is essentially monetizing your online presence. Influencers are a very popular marketing channel for big and small businesses alike. Some of the best places to set up being an influencer are YouTube, Instagram and TikTok.
You're paid to do reviews and promote products and services by other brands. While influencers are often thought of as having millions of followers online, there is still a space for small-time influencers with only some tens of thousands of followers, known as nano-influencers.
To successfully be an influencer, you need to build a personality brand of your own and make sure to partner with brands that share your values and interests. This is because your commitment to what you sell will show and if you believe in what you're selling, then people will too.
18. Become a video game streamer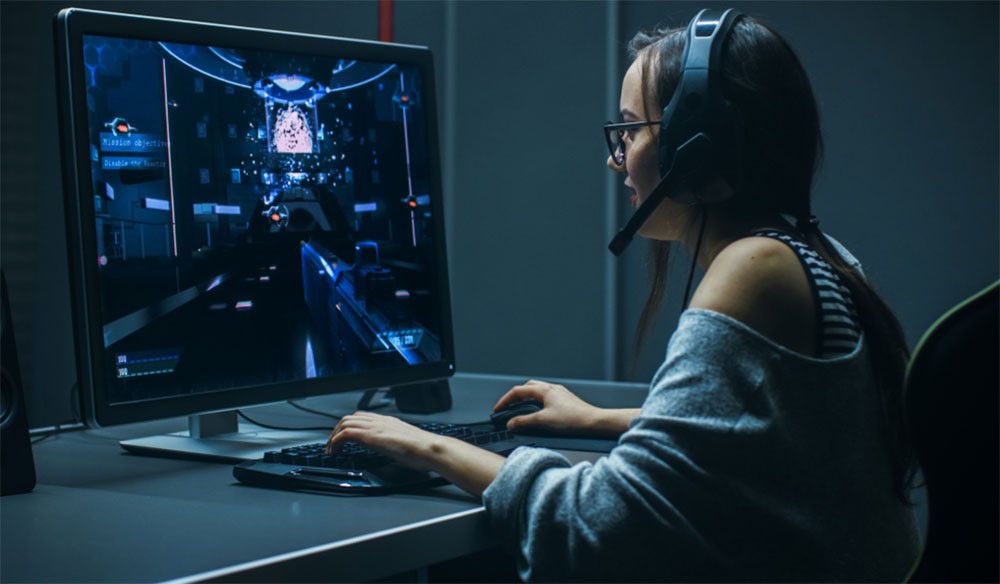 As we've mentioned earlier, YouTube and Twitch can be the medium for you to play video games for a living and stream yourself playing those video games. Streaming video games can be a profitable venture while also having fun as you're doing it. Most of the time, you'll be making money through sponsors and ads and promoting brands to your viewers. This is especially true when you can successfully build a large enough community around you.
19. Create side gigs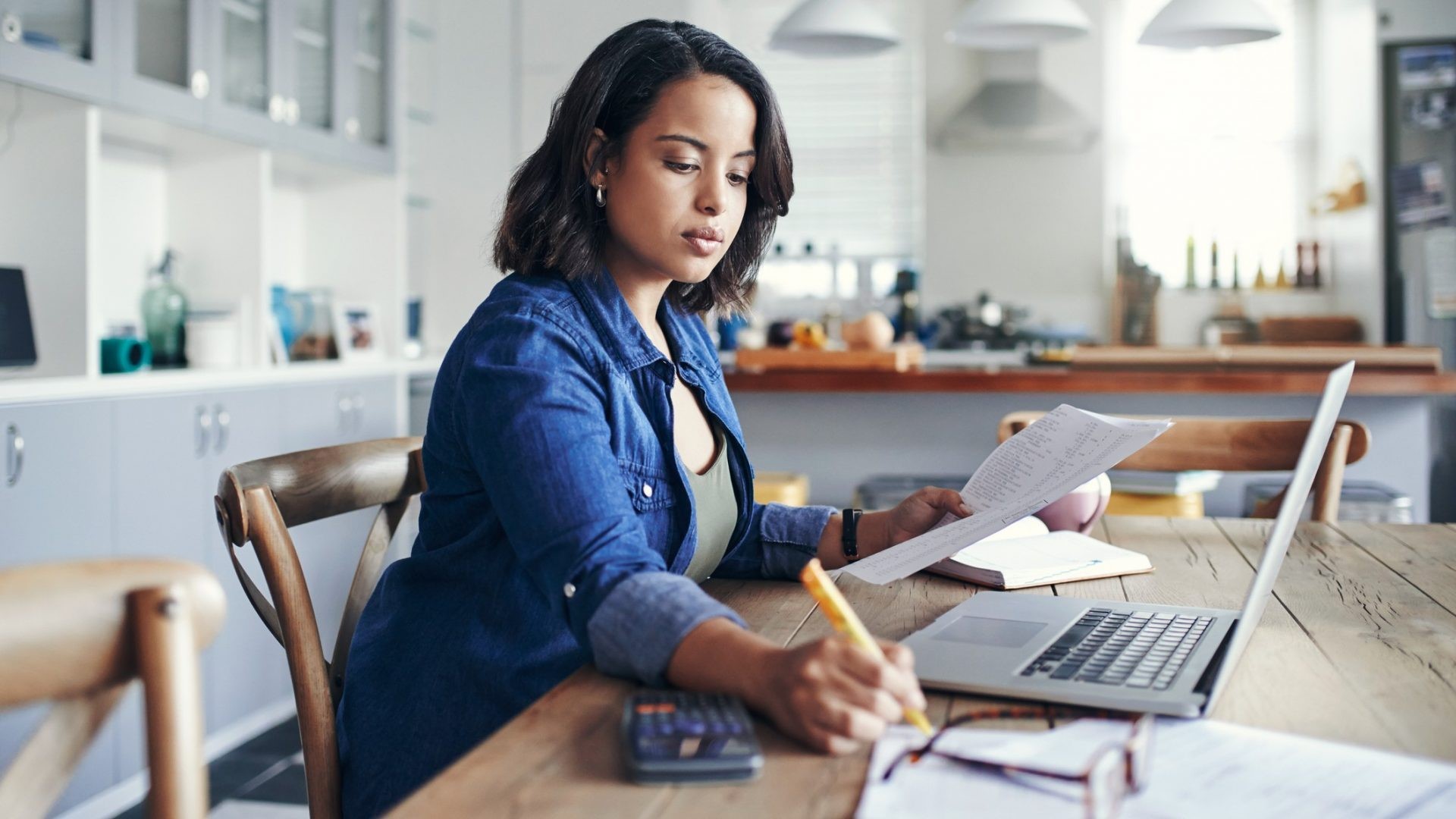 For those of you already with a full-time job and are happy with that job, you might want to earn some extra cash by doing side gigs. Side gigs are a classic way to generate some side income.
Side gigs are similar to freelancing. You can go to sites and side gig platforms like Fiverr to find some. Sites like this can get you many gig opportunities and clients. Side gigs come with relatively low commitments, flexibility in choosing these gigs and low starting costs.
20. Start affiliate marketing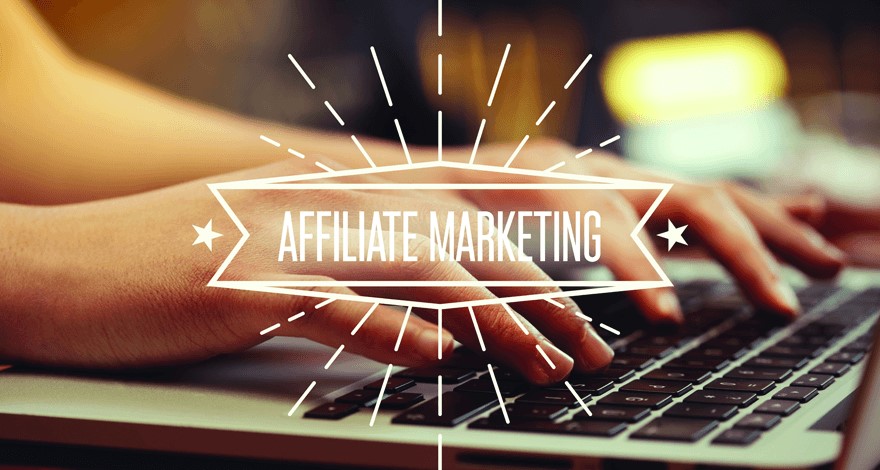 We mentioned affiliate marketing earlier when we were talking about blogging. But it's actually much more beyond just doing so through your blog. Affiliate marketing essentially involves promoting a company through your social media too, besides your blog. You can apply for affiliate programs to get yourself added as an official affiliate.
This form of marketing gets you paid through commissions when someone goes through links on your social media and blog sites to then buy the company's products. Once you've optimized your own strategy to marketing, affiliate marketing is a great source of passive income. One company that can offer you an opportunity like this is Amazon.
21. Start dropshipping business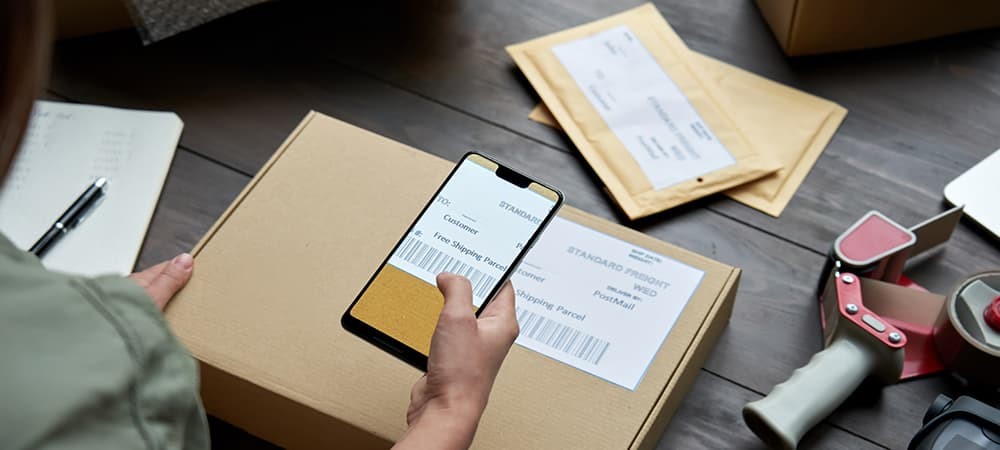 Dropshipping is a business model that allows you to not have to hold on to any inventory of products that would present risks of loss and where you buy products on-demand. As demanded by customers.
You have your own store, and you have your own website. But only when a customer purchases or orders a product that you're selling, that you then put it in the order to the manufacturer/supplier, who then ships the product straight to the customer.
You're a brand that offers products within a particular niche. You therefore draw a following and a customer base based on that niche. Which, you then get a cut of the pay and that's how you generate money from a dropshipping business. If you want to learn more:
22. Open an online store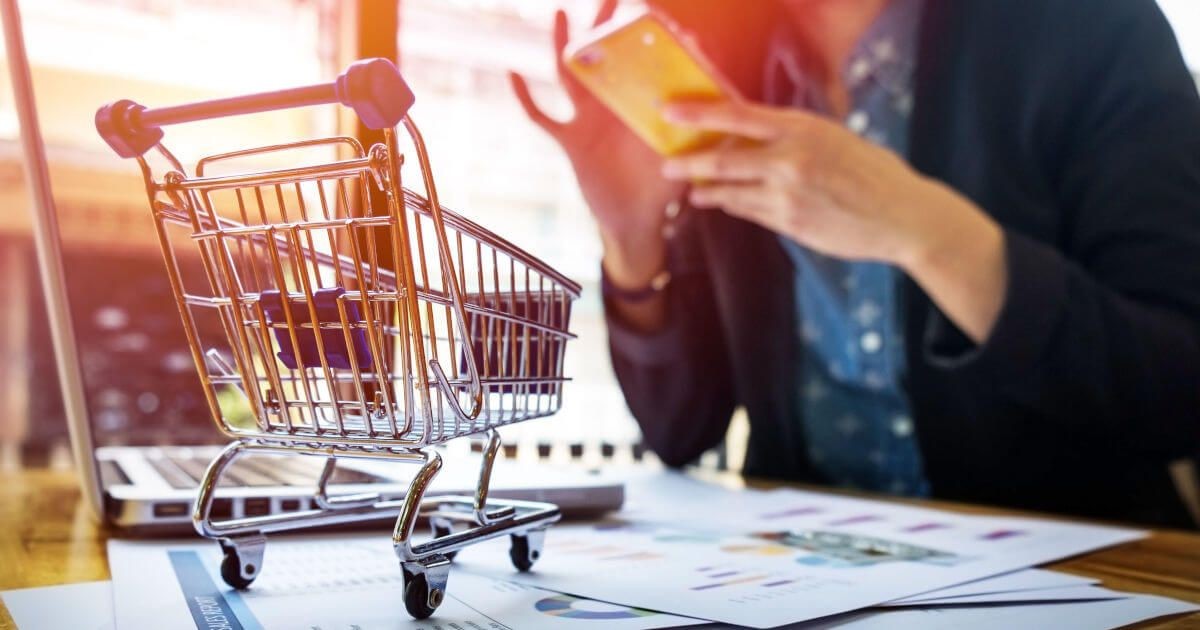 This is one of the most if not the most common ways people around you generate income online. Nowadays, you can sell just about anything through online stores.
There are so many online store platforms that you can start selling on. These platforms offer a wide range of subscription prices, features, options and market opportunities.
If you really want and are interested in spending the time, you can build your own business website to act as your online store. Setting up an online store has almost become the definition of making money online.
23. Sell digital products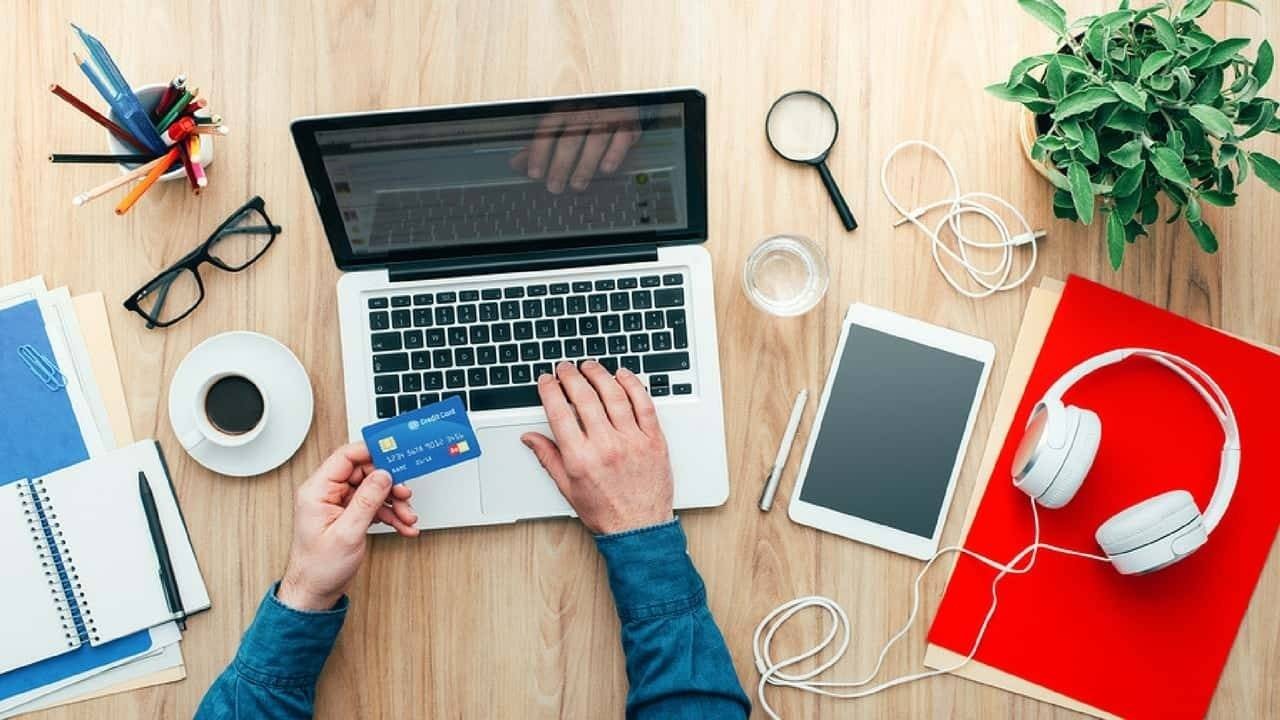 Digital products are of course digital. They're intangible assets that you can sell over and over again without having to worry about inventory space or restocking. Digital products can come in the form of PDF files, interactive documents, plug-ins, etc. digital products are scalable. 
They don't require inventory, manufacturers, shipping or any kind of physical logistics. There is no limit to how many products you can sell at a time or the different types you can market. So, selling digital products can be both a money saver and a money maker.
24. Sell print-on-demand products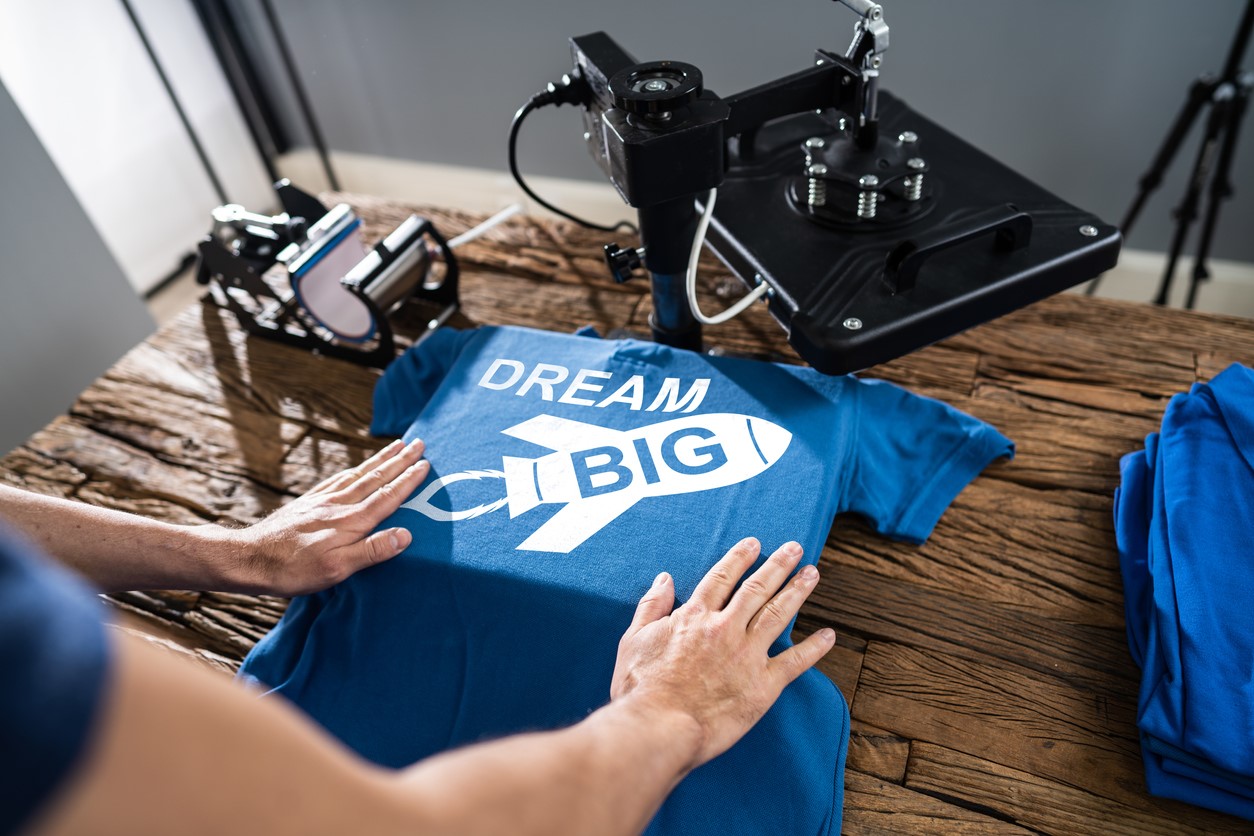 Print-on-demand is sort of like dropshipping. In that, you only produce the product when an order from a customer is in place. Selling print-on-demand products allows you to sell clothing, for example, with your unique designs and art style.
But by only printing those designs on empty shirts, hoodies or trousers when a customer orders them, you don't have to hold onto any inventory. Again, similar to dropshipping. But unlike dropshipping, this time you are the manufacturer of your own product.
You have complete control over the aesthetics of the product. Thereby ensuring that your personal touch and distinctive brand identity are preserved and marketed. Customization can also be done fairly quickly to any design. You truly are in control of your own branding and identity. 
25. Sell stock photos and footage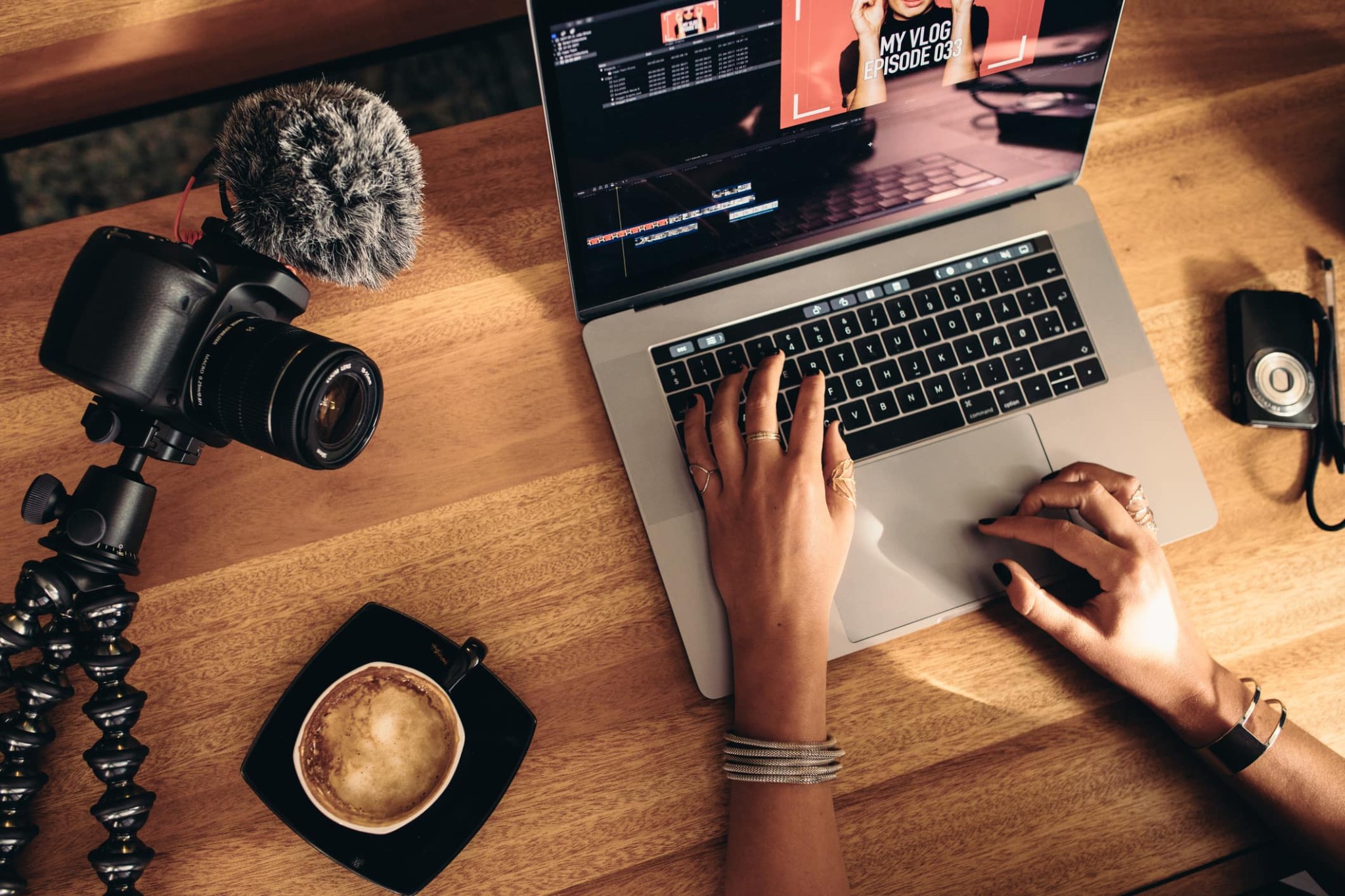 Since you have an eye for the perfect shoot and to what makes an aesthetically pleasing photo or video, then why not monetize your skill online? You can offer up those beauty pics you took to individual online users or to businesses to buy so they may use them in their content.
And, no surprise here, platforms to post your photos and footage and to connect with fellow photographers are plenty on the internet, alongside social media. Stock photos and footage are always in a high demand, as every brand relies on them for ads and marketing. Your photography skills will make you lots of money considering how important good visuals and aesthetics are to the success of businesses everywhere. 
26. Sell art and design online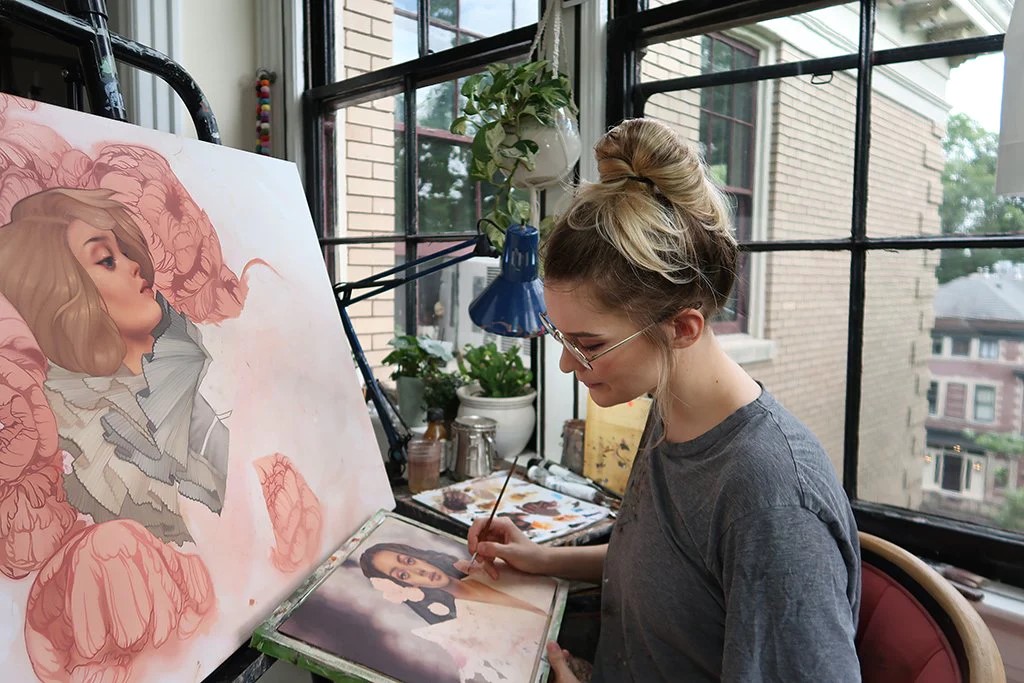 Besides photos and footage, maybe you also have the eyes and hands for art and aesthetics. Painting, drawing, and just being visually creative in general don't have to be just a hobby. You can absolutely turn the products of your creative mind into honest cash, from people that appreciate your work.
You can sell your physical paintings and drawings or your digital ones. All of which you can find well-established markets and communities with potential customers that are willing to pay the high price for art to show their appreciation for your wonderful skills.
There are so many websites, platforms and social media spaces that cater to the fine arts. Artists and painters can even connect and engage with buyers and the community. So why not take a chance and see just how many people are out there, appreciative of your art form and are ready to buy your creative works.
27. Write and sell eBooks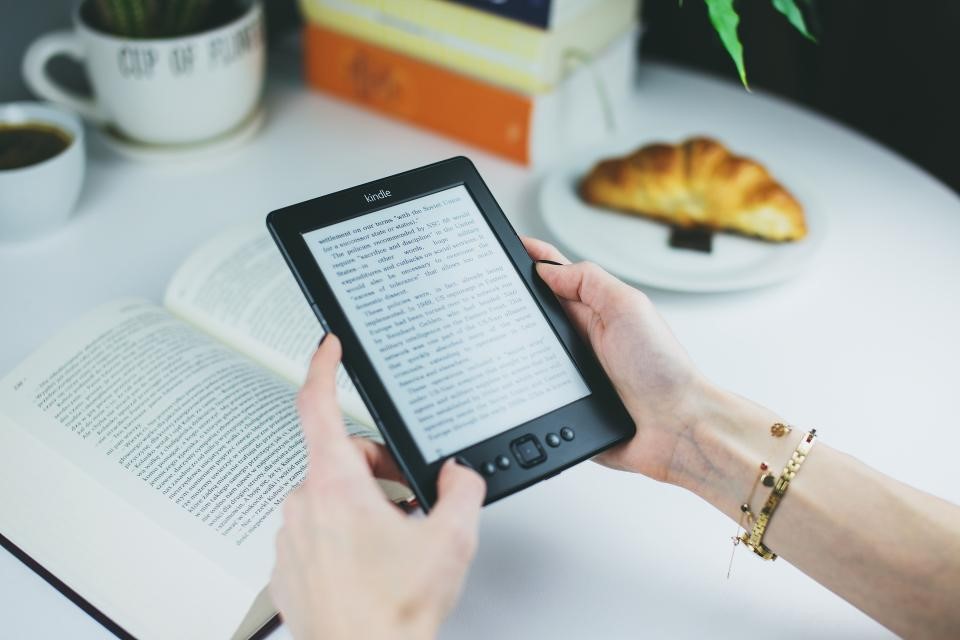 Self-publishing is a real possibility for any aspiring writer out there. Unlike traditional writing with physical books, writing an eBook comes with a real possibility for a writing career without the costs for publishing, printing, shipping and graphic designing (unless you want it). And many eBook publishers provide royalties at a minimum of 70%, which is pretty good.
Of course, you have all the freedom to write about anything. Be it guide books on problems, function or nonfiction, factual or creative stories, and many more. If your dream is to be a writer while also wanting to take the opportunity to make money with your passion, then you should really consider writing eBooks.
28. Survey taker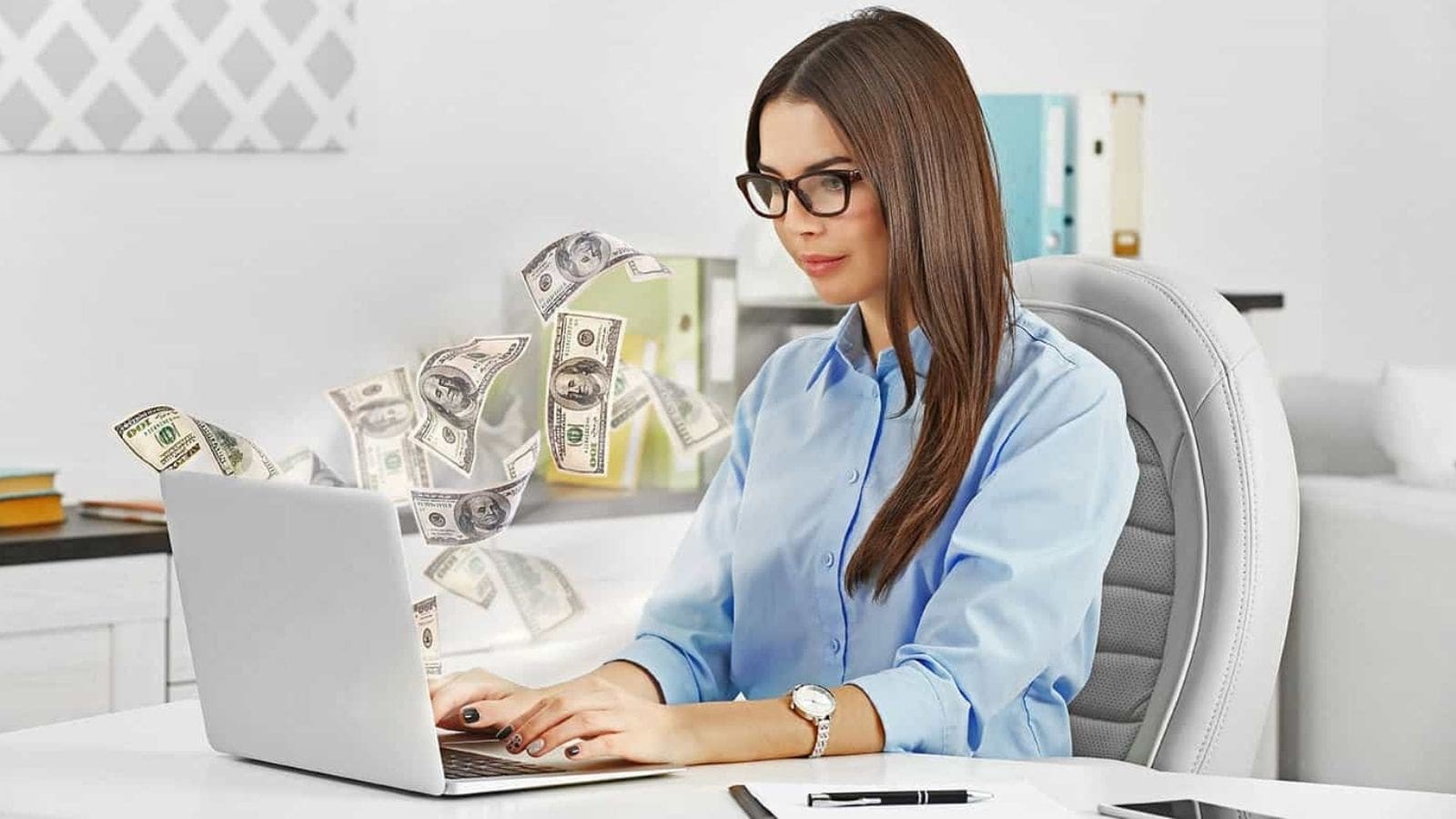 You might be surprised to learn that taking and completing online surveys can actually earn you money. Yes, that's right. While it won't make you enough money to rely on it alone, completing online surveys is a good and even a more relaxing way of earning some side income, believe it or not.
Remarkably, companies and brands pay for people to participate in their surveys. Many companies use this method to conduct research on their markets and consumer behaviors, helping them make business decisions and are practically rewarding you for giving your insights into their products and services.
It does, however, take a good chunk of your time, apart from the rather low pay. But although you won't get much from taking online surveys, it is at least something.
29. Review apps, websites, and software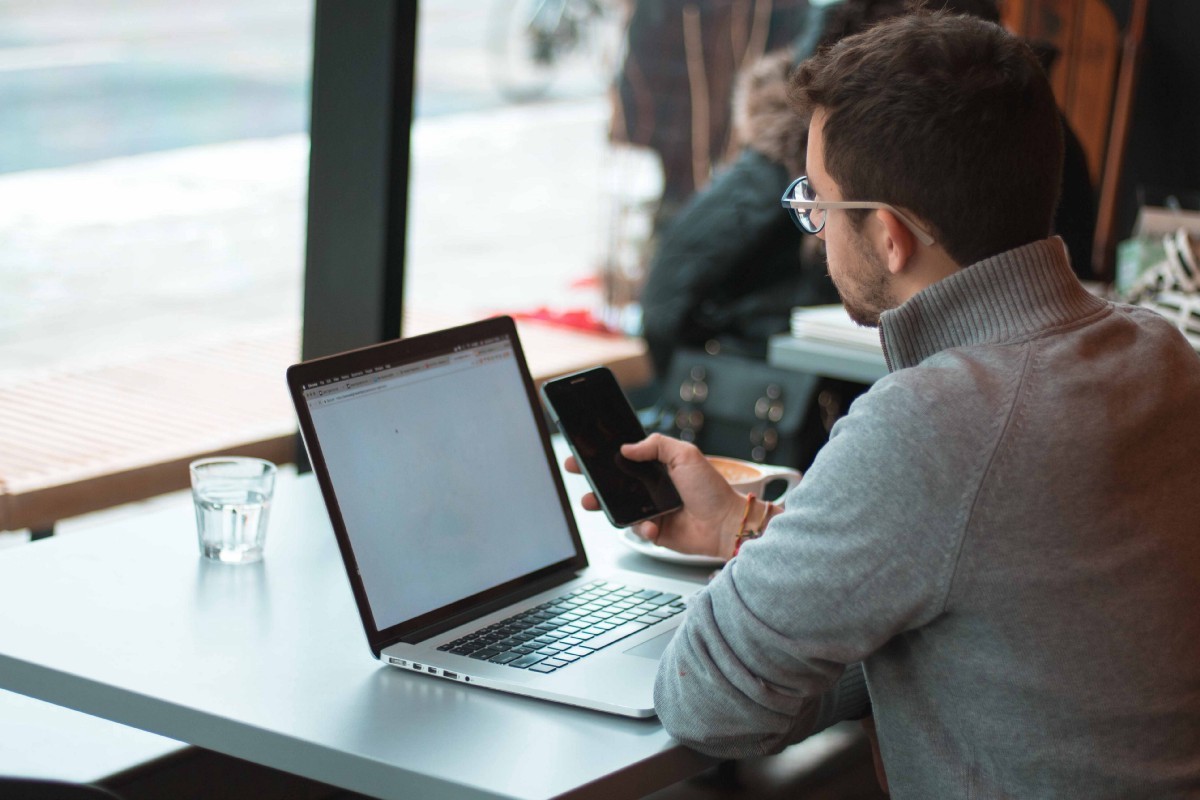 If you have a good eye on what works when it comes to customer and user experience, then maybe you can try being a reviewer of apps, websites, and software. It's another quick way to make some money. However, this field is rather competitive. Oftentimes projects on apps, websites and software will go live for testing and review. You'll get an email on this, but you have to act fast and be ready quickly because it could go to someone else and you could find yourself being too late.
30. Buy and sell domain names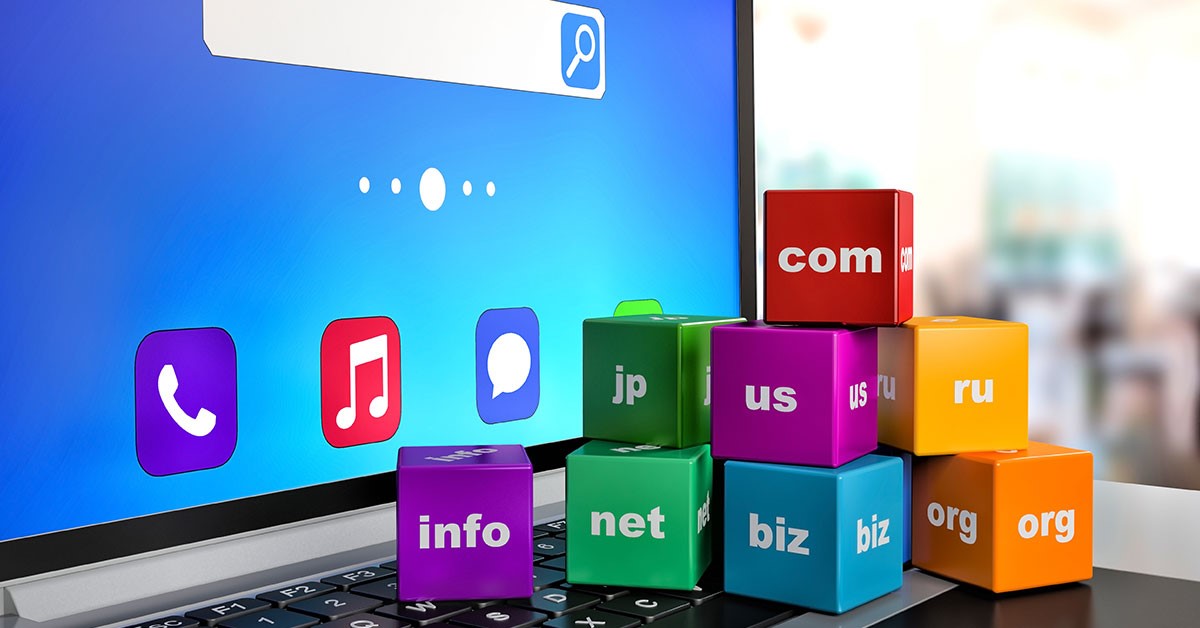 Probably the most important and crucial part to any online business is having a memorable domain name for your website. No wonder then that many other things, buying and selling domain names can turn a profit for some people. And maybe you can be one of them.
Granted, you have to keep in mind that you could be sitting on a domain name for months if not years before you could sell it. But it's still a business model that takes minimal effort and one that can make you some extra money comfortably once you gain momentum.
31. Sell secondhand goods
Consider this: As you're Marie Kondo-ing your stuff, why not take a second look at those that you have and have no use for anymore, and if they're in good enough shape, sell them to someone else online? While you might not find any reason to keep it, it might be a piece of treasure to that other person.
As you're freeing up space, this can be a good opportunity for you to sell secondhand goods to customers on the online market. Understand the after-market value of some of your goods, and you could earn some very good money from what you already have.
32. Rent out your stuff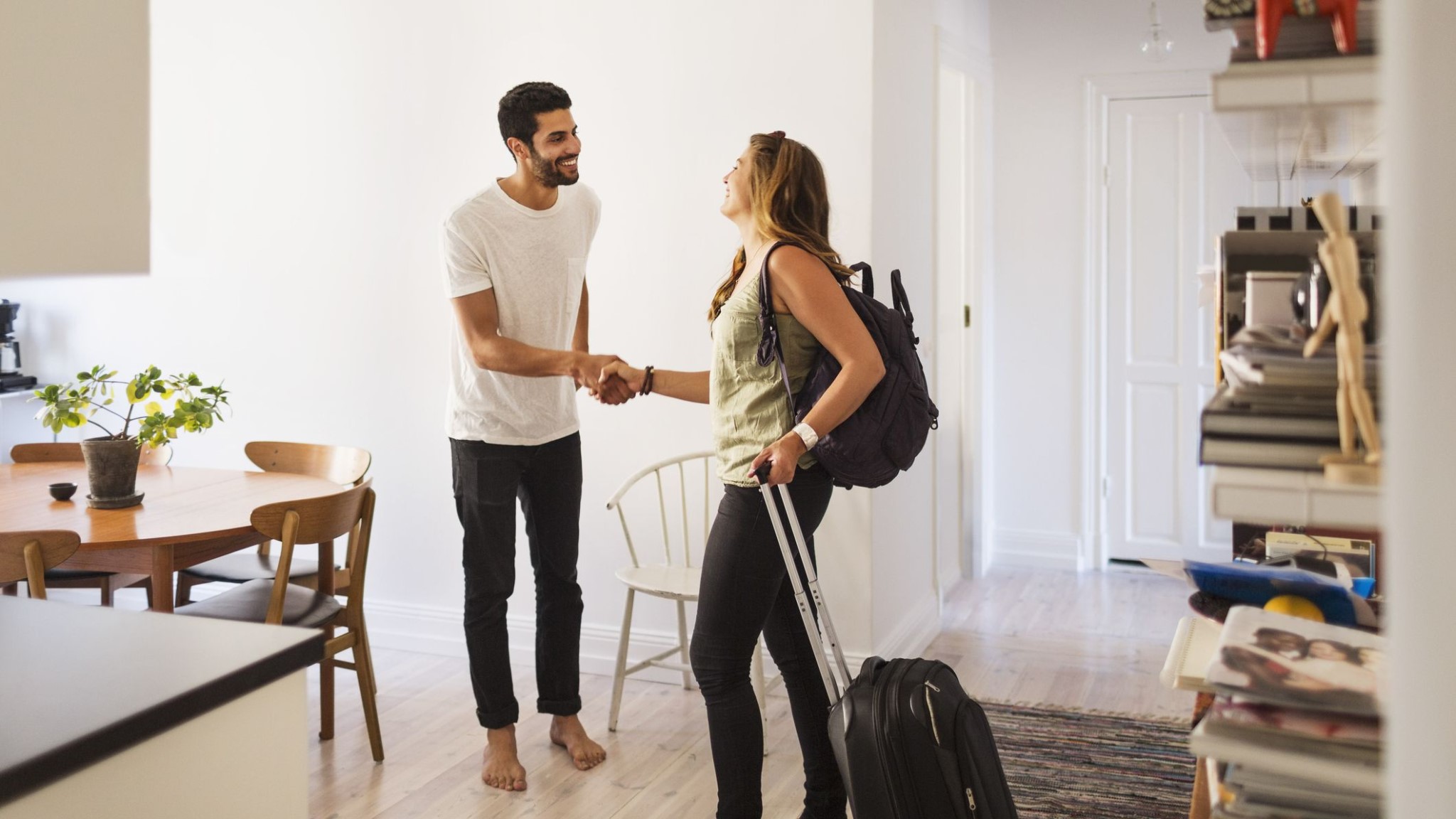 Renting online is most often associated with a property like on Airbnb. But there are some other things you can rent to people. Of course, if you already have a property to rent out, you can find many people who would want to rent. That's just practically the only place you'll find them.
But other than property, you can rent out a car or any other thing you think is worth renting out and that people would be interested in renting. So we say, try renting out your stuff online and see some money flow.
33. Invest in real estate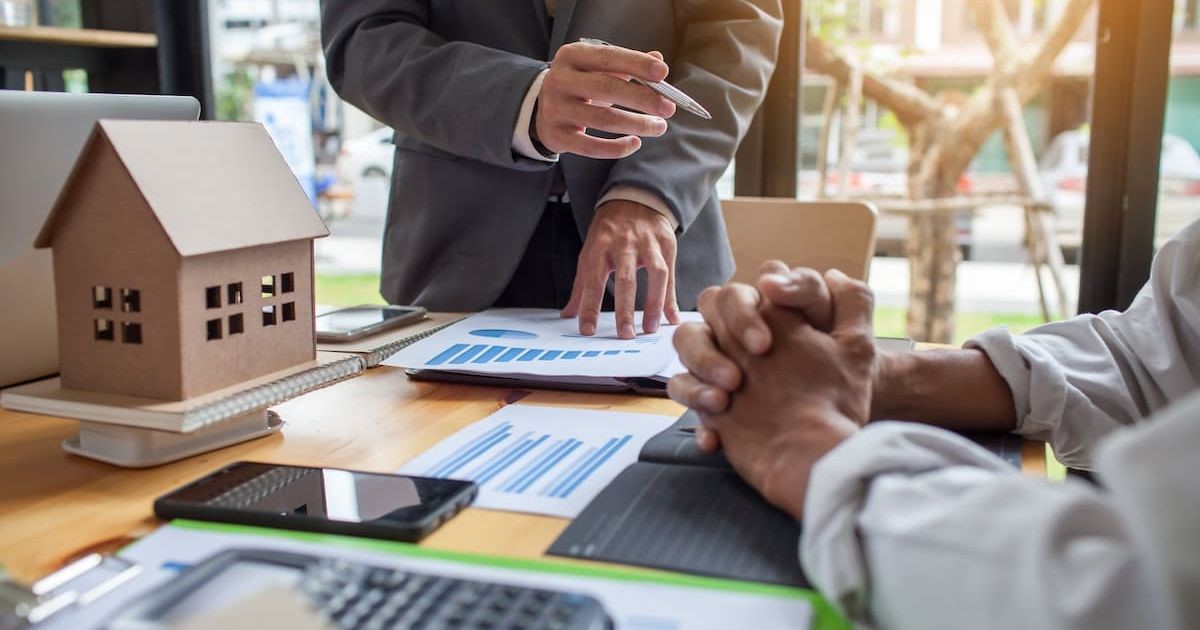 Real estate investing is one of the things the internet has made easy. Apps and websites online have made the process of investing in real estate all that simpler and more convenient. Investing in property can also be done with other people. Investing alongside other investors is a way for you to cash in on higher-priced real estate that you wouldn't have been able to invest in if you went into it alone.
However, you have to bear in mind, that real estate investment is a long-term thing. It takes time. For most of your investments, you wouldn't see any returns after at least 5 years. So it really is a passive income with the future firmly in mind.
34. Invest in stocks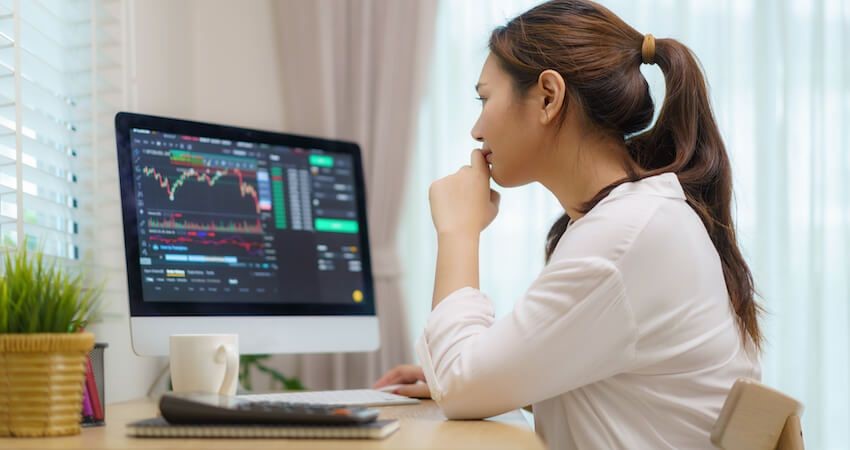 Being a stock investor is a good way to earn some side income for yourself. It can be challenging to begin with. But there are plenty of videos, blogs and podcasts that can help you and guide you to be better at stock investing.
One good way to start is to buy a share of a company and sell it when its value increases. You could find yourself consistently looking at your investments and company stocks just to be ready as to when to sell. But nonetheless, today is the best time for anyone to be a casual stock investor.
35. Peer-to-peer lending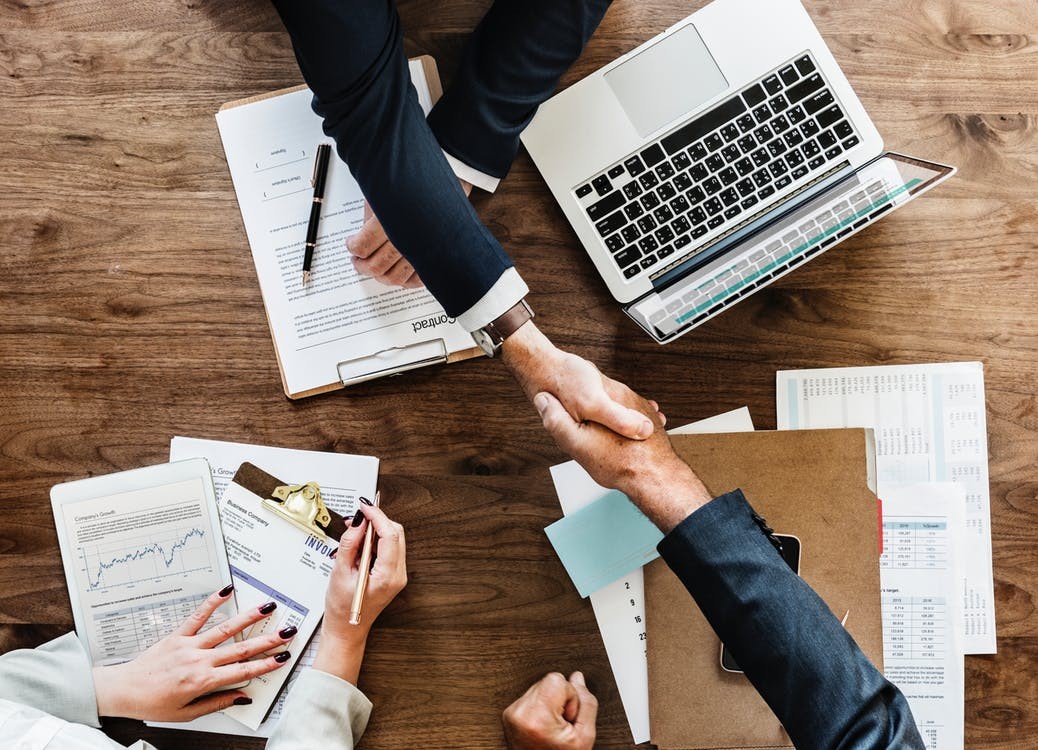 Peer-to-peer lending is basically you lending someone else a sum of money. How you make money out of it is by interests paid to you through equated monthly investments (EMIs). By building a diversified portfolio as a lender, you can get high financial returns as a lender.
Passive income from peer-to-peer lending comes from reinvestment. Borrowers earn almost immediate access to loans and you as a lender can potentially earn high returns. Although, you would already need a large enough sum of cash to be a lender.
Make money online in minutes
If you think affiliate marketing, dropshipping or selling stuff through your own online store is for you, then come join us at Yezza! An opportunity for you to even do as a side income thing which we can get you up and running in minutes. Upload unlimited number of products and sell as your sleep!