We've compiled 30 of the most popular passive income ideas that can potentially help you with any level of your financial woes. We got great ideas you can try that'll get you out there and explore or you could just stay inside. We've sectioned the list into categories, befitting what you need. So stick around and you might even get an idea of where to set up shop.
Passive income ideas for student
Between the loans, tuition fees, allowances and general student stuff, you don't really have a lot, financially, as a student. If you were ever itching to make money yourself to help pay for school or just to see how entrepreneurial you actually are, let's see what you can do to earn some side income: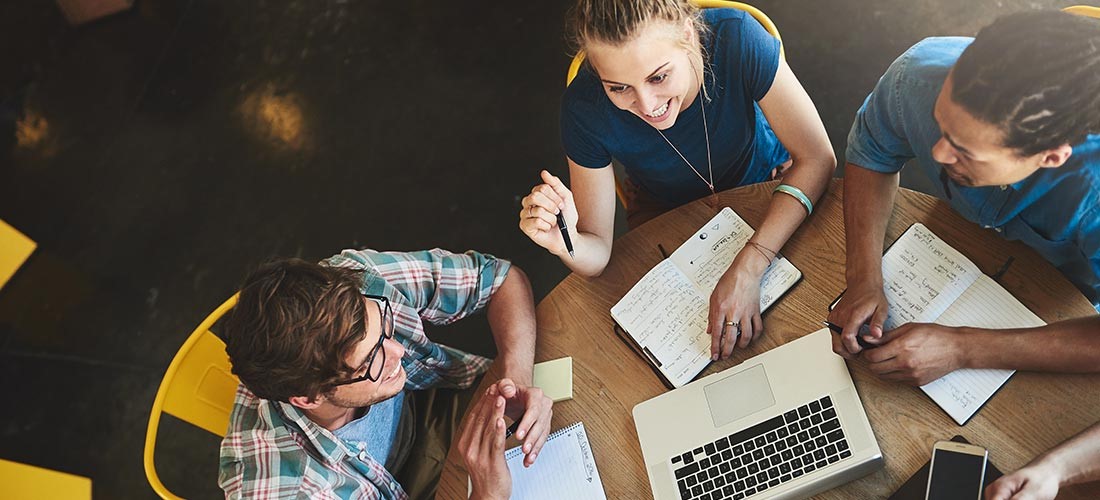 1. Sell your school notes
Let's be frank. You're growing old and you're seeing juniors coming in every year. They're also coming in and taking the same subjects you took. So one good idea is to sell them your notes. In general, school notes are more concise, simpler to understand (if you write it well enough), and your juniors could get away with buying cheaper notes from you rather than buying expensive thick textbooks.
2. Create a blog
Start a blog where you share your experiences, opinions or your interests and hobbies with other people. You can get quite the pay if you spend time building your audience and a following online. There are many options when it comes to monetizing your blog and a lot of potential in doing so.
3. Create a YouTube channel
This could also be your chance to be a YouTuber. Just like blogging, you can have a YouTube channel about almost anything. Vlogs, hobbies, and interests are some of the most popular subject matter for YouTube. There's always people out there who would find your videos interesting and ready to subscribe. And with sponsorships and ads running, you'll be making money from your time on YouTube pretty well.
4. Sell stock photo
Having the skills to photograph beautiful and eye-catching photos could be your gateway to start getting passive income. There are many platforms online and communities where you can be a part that'll help you in turning your photos into stock photos for sale. People will always need visual aids, cues, and aesthetically pleasing images for a plethora of things, so customers are always plentiful.
5. Sell merchandise
Why not help out fellow fans and enthusiasts by getting them merchandise that they're dying to get their hands on. Don't underestimate the power of fandoms and the drive to buy everything and anything related to their favorite brands, bands, celebrities and idols. Album sales from favorite singers and exclusive merchandise from brands, or even creating your own, will get you quite the handsome money on the side. 
6. Create online courses
Have a very particular set of skills? You can teach other people how to play the guitar, or piano, how to speak publicly, organize, manage your finances, etc. Setting up an online course on academic subjects can also present opportunities to help students from other universities and colleges. Basically extra classes without the hassle to go anywhere.
7. Take online user testing
Companies often pay people to test out their websites and any new features before they let it go live. It involves testing features and giving your feedback on the user experience. You can find many ads and postings for opportunities to do this.
8. Fill out online surveys
Yes, people, brands and companies will pay you to fill out their surveys. Surveys and public feedback are important and crucial to businesses and individuals. And that's why they're willing to pay people to participate in their surveys. You don't even have to go anywhere, fill it out, and get paid. 
9. Become an influencer 
If you think of yourself as quite the socialite, then just be an influencer already. You know how to get people's attention and to get people to be proactive in almost anything. Garner enough followers and a large enough audience, you can strike deals with brands and companies so you get paid promoting them.
10. House sitting
This is where someone hires you to stay in their house while they're gone and make sure everything is kept clean and ensure everything in the house remains safe. A lot of trust goes into this so be confident and trustworthy in taking care of other people's property. You could even get a peek into what you want your future home to be like.
11. Pet sitting
Sometimes people can't take their pets with them everywhere they go. If you love animals, you can help them out by pet sitting. It's really straightforward. Your clients and pet owners pay you to take care of their pet over a period of time until they come back. Gives you a chance to play with animals and some fun too.
12. Rent your stuff
You can rent out your car or motorcycle if you have one. It can be a good passive income generator. You can start and stop whenever you feel you need to and there are plenty of services that can help you turn your car or motorcycle into a short-term rental service. 
 13. Try peer-to-peer lending
Your passive income can also come in the form of small investments. Peer-to-peer lending is giving your peers some money for them to borrow and you get your money back later with some extra. Maybe this comes from your friend's successful business. Putting aside the risk of course.
Passive income ideas online
Perhaps instead you're looking for a passive income source with the convenience of staging at home or wherever you want to be. We've got a list here that are solely online options: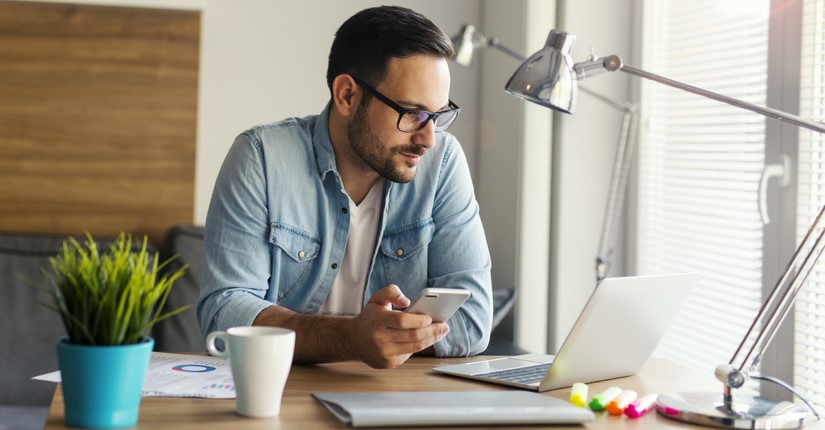 14. Affiliate marketing
Affiliate marketing is one of the easiest ways to generate passive income online. You're essentially running ads and promoting products for a company (for example Amazon). You get paid whenever you drive people and traffic to the company's website which then leads to more sales for that company. 
15. Become a dropshipper 
Dropshipping is you selling products online that are not your own. Only when a customer orders something from you, only then do you put in the order to your supplier who then mails the product to the customer. You then get paid a cut of the sale.
16. Sell digital products
You're selling something that is useful for the online space. Photos like we mentioned earlier is one of them. Others might include your own original music, software programs, coding, membership sites, web elements, data and research, and online tutorials to name a few.
17. Sell online templates
Having the skill to creatively build digital templates can also be a method for passive income. Many people monetize their template creations. They're inexpensive and easy to create and allow you to combine your combination skills and eye for design.
18. Invest in High-Yield saving
Savings accounts are some of the most boring investing methods out there, but they're safe, that's for sure. You're essentially racking up money from the high interest rate the bank offers. As your money just sits in the account, you allow your money to grow over time. 
19. Invest in stock market
Start small and slow and work your way up. Many other people also put some of their money into stocks. But you do have to be wary of the risks with stock investing. Know when to take your money out and when to let it stay.
20. Invest in crypto
Recently, there's been news on the crypto bubble crash. And although crypto might not sound as enticing as it did a few years back, it's still worth some investing in. There still remains some value in crypto investments and perhaps you can give it a go.
21. Invest in REITs
It stands for Real Estate Investment Trust. Investing in REITs is where you give the company that manages real-estate investment money which can possibly increase in amount as the real-estate they operate are mostly income-producing. REITs can own many properties like shopping complexes, hospitals, hotels, apartment buildings, etc.
22. Invest in business 
If you're not really into stocks, then you can start with something a little more direct and tangible, like investing in a business. Small businesses can be tangible assets and see your investment grow and multiply over time. You can even open doors to buy a percentage of the business in the future. 
23. Paid membership business
A paid membership business model is whereby your customers and followers only have access to your content and products if they become a member of your website and community. Sometimes paid membership comes in tiers that correlate to different types of content that are accessible. There are, once again, many platforms you can find online that support this kind of business model.
24. License your audio/music
A passionate and creative mind like yours could be one for music or all kinds of audio. You can license your creative products to people who are interested in using them. You get paid for their use by other people.
25. Build an app/product you can sell
For those that have some spare time on their hands and are coding geniuses, you can also build an app which you can sell to willing companies and businesses. You can propose your problem-solving app to brands. And they'll pick it up and you might just go home with some extra cash in your pocket.
Passive income ideas with low investments
For most people, what makes the idea of getting into passive income ideas is how feasible they are with little financial investment requirements. So we've got some ideas here that don't need much initial capital to start: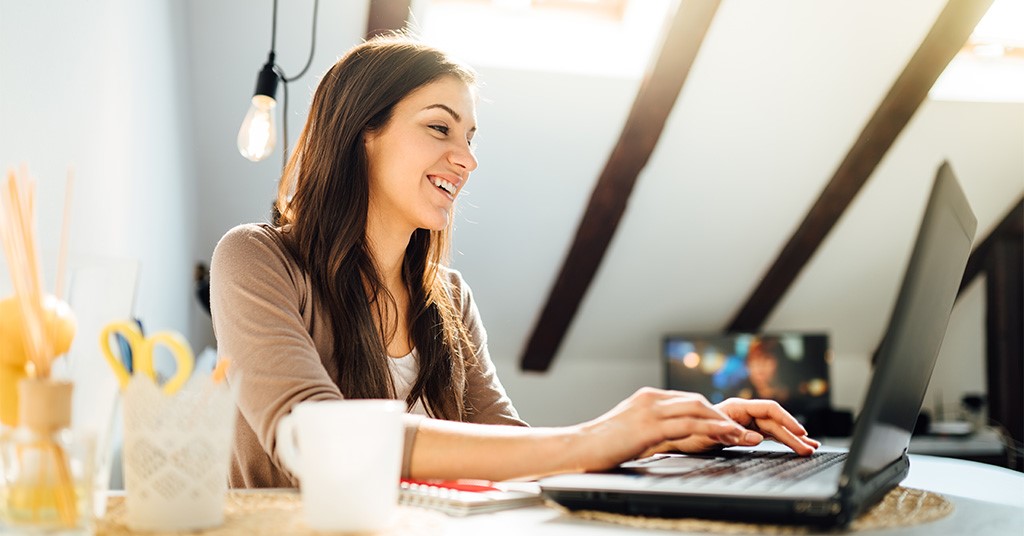 26. Rent your properties 
Somewhat similar to what we mentioned for students, you can rent out some properties of yours. These could include a car, motorcycle, bicycle, an empty room, apartment and more. Renting as a source of passive income can be short-term or long-term, depending on your needs.
27. Sell e-books
This one's for the writers out there. eBooks are a convenient way to start your writing career. You don't have to worry much about finding publishers and all the other things a traditional writing career would require. Your access and reach to readers is also as wide and far reaching as it can ever be with the internet.
28. Sell your unwanted stuff 
Everyone has plenty of stuff that they don't really need anymore and have no use for. As they say, one man's trash is another man's treasure. But why not sell that "trash" of yours. You might just be sitting on something incredibly valuable that you never knew. Valuable enough that could reward you with a lot of money when you find the right buyer. 
29. Record audiobooks
Bringing life to words on a page through your talented storytelling skills is a fun way of making some extra money on the side. You can find plenty of online platforms that you can join that'll help you find side gigs to record audiobooks.   
30. Sell NFTs
Non-fungible tokens. That's what NFTs stand for. This is a relatively new industry for money making. You can create NFTs for almost anything like digital designs, music, videos, graphics, GIFs and more. It's a way of representing ownership of a one-of-a-kind digital item. And selling one is transferring that ownership to someone else, for a usually hefty price too.
Start with us
Be it dropshipping, affiliate marketing or selling your products online, come and sign up with Yezza today! And let us help you get your first step to generating passive income in minutes! Sell an unlimited number of products and see your sales pouring in while you get some shut-eye.