Order management is what you call the entire process of getting an order (capturing), tracking the order, and delivering the order to the customer (fulfilling), and even the occasional returns. For many businesses that are growing larger or with high product/option counts, manually keeping tabs on order management can be tricky, difficult and a hassle. That's why its smart to use an order management system (OMS) to do it for you. We're here to guide you on everything you need to know about OMS. By the end of this read, you'll know very well how to integrate it in your business and make it work for your brand.
Definition of an order management system
An order management system (OMS) is a software application that automates the entire order management process. It manages and facilitates your inventory and orders. All data stored and recorded can be accessed easily from an OMS.
The importance of the order management system technology 
OMS is an important piece of technology for a few reasons:
OMS increases the efficiency of your order management process, automating many of the steps that would usually require manual involvement. 

Because it improves your ability to process orders quickly and efficiently, an OMS can increase customer satisfaction and enhance cash flow and profitability.

OMS also helps you meet customers' expectations to be more flexible in ordering, picking up, receiving and returning products.

An OMS supports distributed order management which helps fulfill an order that involves shipping items from multiple locations, process returns through the mail or in-store, and in a cost-effective manner. 

OMS can grow as your company increases sales volume and adds new sales channels.
Types of order management systems
There are 2 main types of OMSs:
Individual & enterprise systems
As a company can buy OMS software as individual modules that only integrate with one or some areas of your business. But the more robust platforms can integrate your OMS with other software modules so all data lives in a single digital location. This way, your OMS data is integrated with your supply chain, customer relationship management, finance and other business software. This allows for greater automation and helps you generate more robust reporting, showing how various aspects of your order management work together.
Cloud-based options & on-premises
OMS systems may also be onsite software or delivered in SaaS/cloud model. SaaS is faster and easier to deploy, with "pay as you grow" options for better scalability with your business' growth and available online access from anywhere. Plus, vendors maintain and host the application, which means better UX and better reliability.
How an order management system works?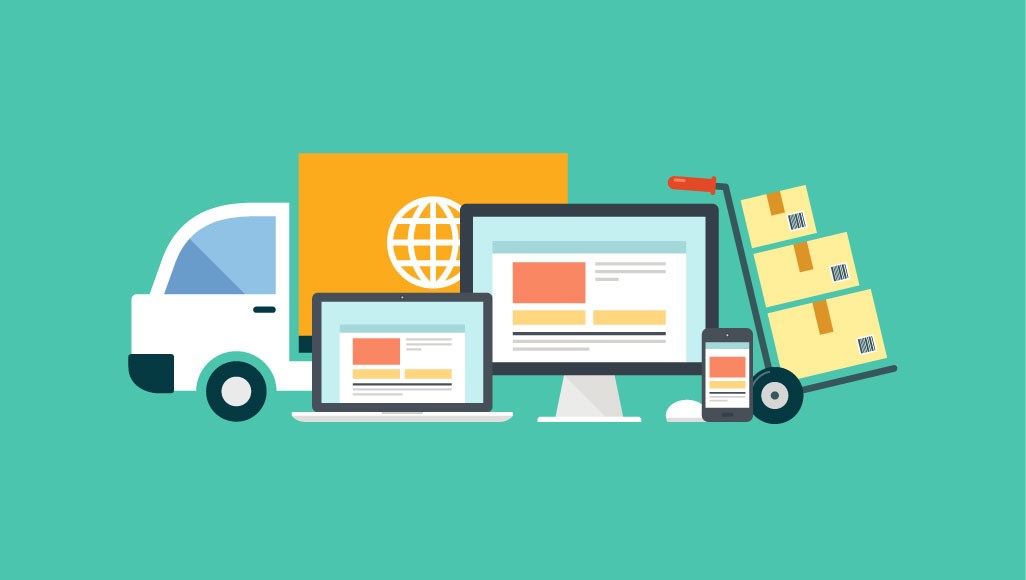 First OMS gives you visibility into available-to-promise (ATP) inventory at your warehouses and stores and from third-party suppliers like 3PL (third-party logistics) firms and dropship locations. This helps with your inventory planning. Next, OMS provides fulfillment through robust order capture, validation and release (pick, pack and ship) functionality which includes dropshipping, shipment confirmations and customer communication. After the order is done, a full-featured OMS enables easy payments and shares that data with your financial systems. If the customer wants to return an item, the OMS sets rules for processing returns from all channels, fulfilling exchange requests, crediting the customer account and managing the disposition process.
Essentially, what OMS does is:
You can access all information you have on your customer(s), including previous orders, lifetime value, and their location. With this customer data, you are able to hyper-personalize marketing messages you're sending to customers when trying to secure more sales.
With an OMS, your business can provide a fuss-free returns experience for everyone involved. An OMS automatically prints return labels in case a customer needs to send their items back. With this, customers can see the status of their return with online tracking info and your customer service teams get immediate info on the product(s) a customer has shipped.
Automate the order process
OMSs see a complete supply chain as an interconnected ecosystem, therefore allowing merchants to automate their internal processes from order through to fulfillment (delivery). OMS pushes orders through the processing, picking, and shipping quickly by accepting payments from all shipping destinations and currency, feeding order info through to distributors and printing shipping labels.
Combine financial & order data
Of course, you need to know if you're making money. OMSs have the ability to integrate with your finance software. The platform can pull info from accounting software and merge inventory and sales data. You'll be able to automate invoice and purchase order creation and gain insight on accounts payable and receivable. Requiring no manual data entry.
Track inventory levels according to channels
The beauty of modern-day business is that brands have the ability to reach customers through a variety of channels, be it through their own websites, apps, social media and ecommerce platforms. Managing and keeping track of the volume, velocity, and fulfillment of orders through a single channel can bottleneck your business if you're not careful. So an OMS helps retailers like you manage inventory across the multiple channels they're selling through.
The benefits of using an order management system on your business
The advantages that come from implementing OMSs into your business are as follows:
OMS informs you on important decision-making criteria sales patterns, KPIs, sales forecasts and inventory levels.
You can ramp up your business' international presence with OMSs since they give you the ability to take payments in different currencies, auto-sends order details to your partners overseas and route orders to the nearest warehouse to the customer.
The same information is used throughout the order management process, thereby lessening data entries and leading to fewer errors.
People in your company and your customers can access and track order statuses. 
Decreasing any wrong product shipping to customers which could cause logistical nightmares and decreasing the number of returns you need to process.
Meeting customer expectations
Access to tracking abilities means more transparency for customers, raising trust and positive impressions.
Tighter and better inventory management
You're able to optimize inventory levels, preventing waste by meeting customer demand while also matching that with minimal excess stock, preventing missing sales and thus increasing cashflow and customer satisfaction.
Ordering, packaging & shipping are faster
OMS streamlines the whole process by checking on stock across multiple locations, and chooses the best one with the right vicinity to the customer and available inventory, in little time.
The challenges of an order management system
Unfortunately, not all OMS that you're going to look at and consider are going to be the same. This does mean there are still some hurdles you need to overcome with OMSs.
OMS is best used when it's connected to other areas of your business. Without these connections, you're going to miss out on the efficiency and customer service opportunities OMS should provide.
Your OMS interface should be clear and intuitive. It should also have the ability to generate reports that are simple to understand, giving you the ability to have detailed customer info and more.
The OMS should be open access to your employees too, providing them the tools they need, and customizable data access while keeping those data secure.
The best ecommerce OMS software and tools
If you're convinced that you need OMS for your business, then we have some recommendations of the best ones for you to consider:
Shopify Plus
Shopify Plus is great for scaling brands. Merchants can process orders in-store, through their website(s) from international customers, and track order info through one central dashboard. 
You'll have access to their third-party logistics solution, Shopify Fulfillment Network which integrates with Shopify Plus. The OMS updates you with accurate stock levels and automatically diverts orders to the most convenient warehouse for the customer.
Veeqo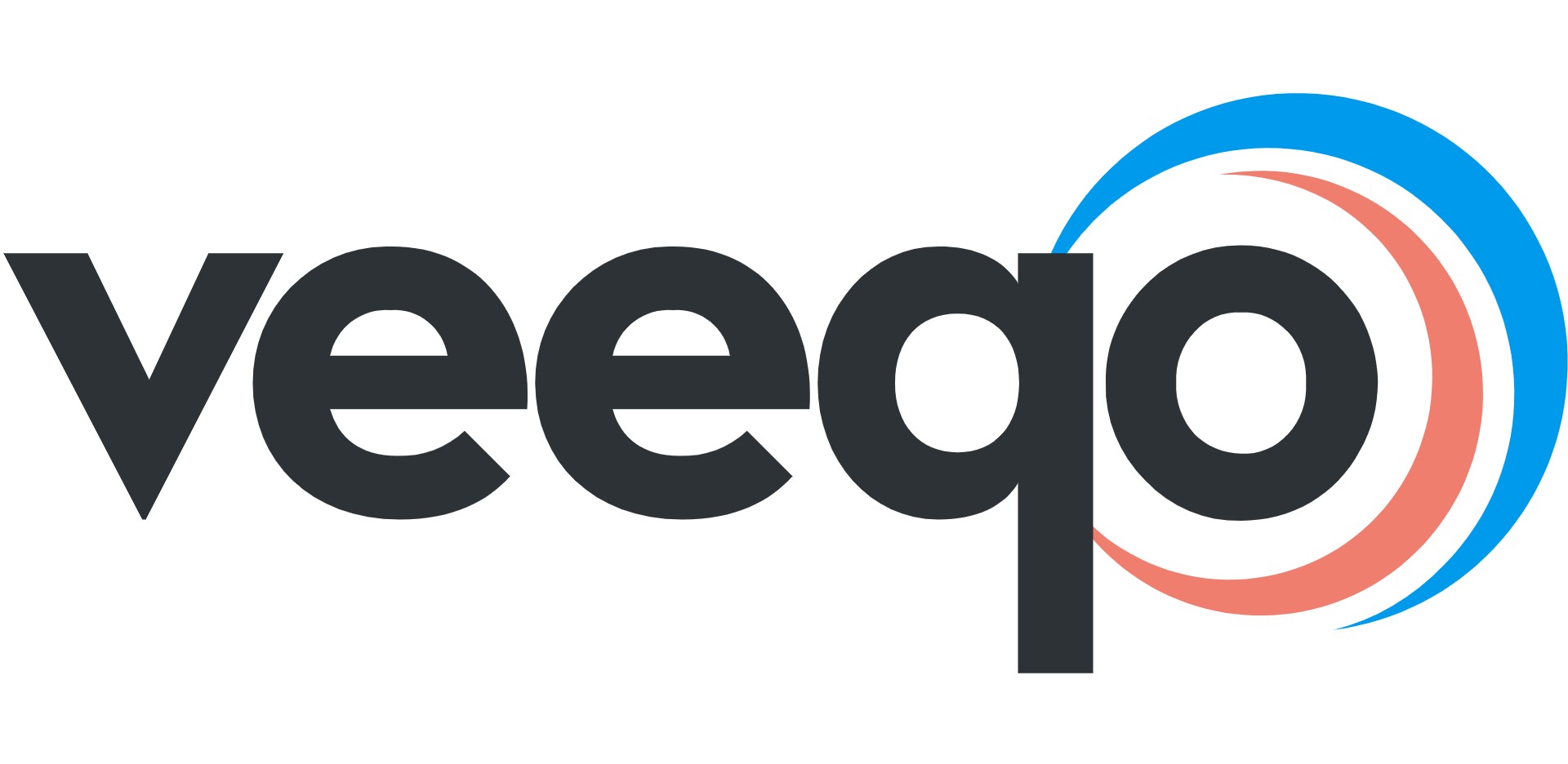 Also good for growing businesses, this OMS receives info from different sales channels and combines them on a single dashboard. You're also able to make our own custom workflow to streamline the fulfillment process.
Veeqo gathers in-depth info on your sales history which you can see. Another option is to sync it with accounting software you might use to view financial data.
Orderbot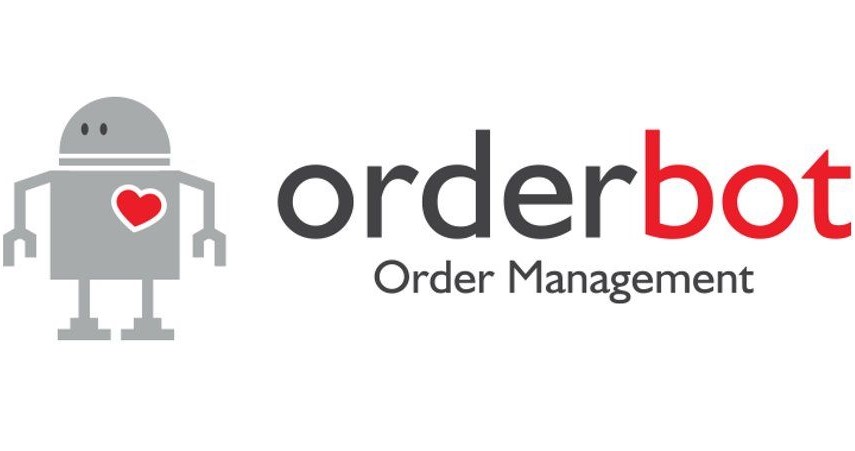 Import orders from your store, send notices and sync inventories across channels and websites with Orderbot. It also processes payments and updates both pricing and products in your stores and consolidates multichannel orders. It also integrates with accounting software and shipping providers.
Brightpearl
Brightpearl comes with order management capabilities tailored for multichannel merchants, gathering information from the different sales channels into one dashboard. Besides that, you can automate pre-selling, split or partially fill orders and manage backorders. 
You can also see where, what, and how a customer bought items. It contains basic contact information that your customer service team would need to handle any support queries.
How to choose an OMS that is suitable for your business?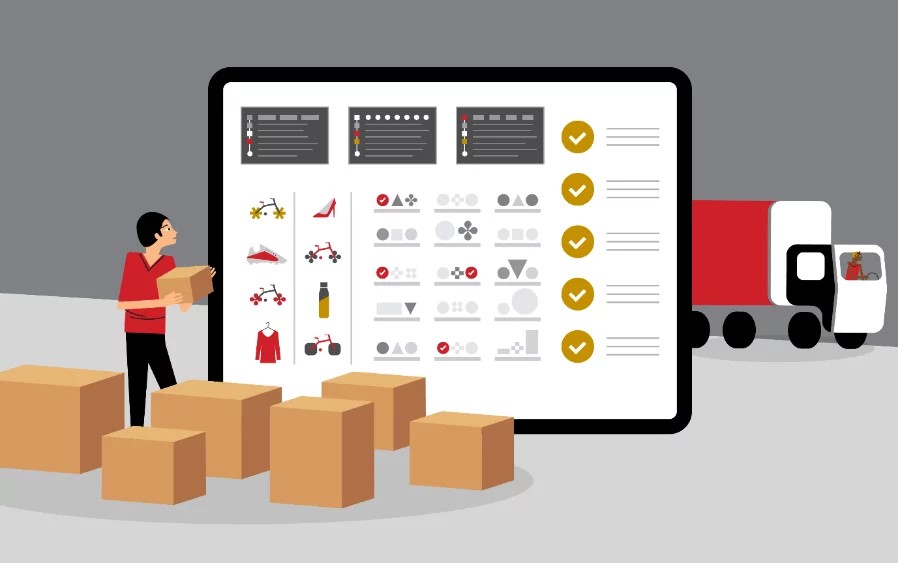 Make clear your priorities and objectives
Find out why you need an OMS for. Remember to factor in scalability and future prospects for growth and future thinking. You want an OMS that grows alongside your business.
Examine your business needs
For what do you need an OMS for. Think carefully about your company's future requirements and consider expectations of growth, expansion, increasing order volumes and expanding sales channels.
The OMS system of your choice should include features:
Order tracking

Allows in-store pickups

Monitor inventory levels

Inventory level predictions

Sending orders appropriately

Accept and process payments

Creating invoices and receipts

Receiving orders from any channel
Plan how to integrate your business
Also remember to think about connectivity to other systems, including your company's ecommerce website and other important systems. You lower manual input and reduce errors through proper integration. Take a broader look at your company's approach to business software and how the OMS will help save hassle and time down the road.
It's unlikely that you'll find an ideal fit for your business with your first choice. So compile a list. Cloud/SaaS OMS solutions don't require that you maintain hardware or install software. On-premises OMS applications are available for companies that prefer to host and manage their own systems.
A simpler solution
Now you know, what an OMS is, how it works, the different types of OMSs and how to integrate it into your brand empire. But if you come and join us at Yezza, all of this is already mostly covered for you! With Yezza, you'll be uploading an unlimited number of products and see yourself generating sales as you sleep.