The development of online businesses is growing rapidly. You can sell anything you want just online, whether it is an item or a service. And in fact, you can sell it in the global market abroad. This global sale led to the emergence of the term Payment Service Provider (PSP).
The reason is, the PSP is a tool that you can use to receive money from any party, whether domestic or foreign, without considering the currencies. It is a good thing, isn't it?
If you want to find out more about PSP and how it benefits you, read the following article, then!
Payment service provider (PSP) definition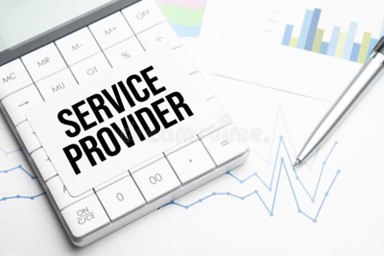 So, what is a payment service provider?
A payment Service Provider or also called Merchant Service Provider is a tool that can help business owners accept a wide range of online payment methods, such as credit and debit cards, online banking, cash cards, e-wallet, and more.
PSP is a solution for customers to be able to make payments online through their providers, whether it's debit cards, credit cards, e-wallets, etc. With this feature, customers don't need to feel confused and worried because their providers don't match with business owners.
In addition, it is also easier for sellers to get payments safely and securely because PSP has an advantage in the security of business transactions. Also if the business owner has to accept payment from overseas, PSP can handle it well.
How does a PSP (Payment Service Provider) work?
If you already understand what a PSP is, then now is the moment for you to know more about how the PSP works. The PSP works like this:
The customer has finished making a purchase and will immediately make a payment. When the customer pays, the transaction request is sent to the payment gateway you've signed up with.
Then, the PSP will verify the customer's card details and check if the customer has a sufficient balance on their card. This process is assisted by a payment processor.
When the process is clear, the PSP transfers the consumer's money to the business owner's card.
If successfully sent, the PSP will inform you that the customer payment has been completed.
Advantages of the payment service provider
All online payment systems that are available in the online world absolutely have the same goal, which facilitates all online payment transactions. However, each of them of course has its own advantages.
PSP as an online payment provider will make you no doubt of its superiority, this is how PSP will advantage you:
1. Accept multiple payment methods
Have you ever had difficulties when you have to make online transactions to a card account that you don't have at all? Isn't it quite inconvenient when you want to pay for the product but the seller doesn't provide payment through the card account that you have?
With PSP, all has been set! PSP, as a professional business payment provider, provides several different payment methods. You can conveniently make payments via debit or credit cards, e-wallet, online banking, and so on. This certainly fosters customer satisfaction because of its capabilities.
2. Secure transaction
When customers use the PSP, then they will include all their personal information to the PSP, such as addresses, account card numbers, and other important information.
Fortunately, the PSP can guarantee the security of that information. The information will be encrypted using SSL (Secure Socket Layer) encryption which allows only customers to see their banking or financial information.
3. Prevent fraud
PSP will transfer funds when it successfully verifies the customer's card details. If there is invalid card detail or insufficient funds, PSP will terminate the transaction. This effort is certainly very useful for business owners because they can avoid fraud.
4. Receive funds globally
If you want to develop an abroad business and find it a bit difficult to convert foreign currencies, PSP can handle it easily. PSP can accept currencies from various countries quickly and safely. However, this may be possible when the PSP works with payment processors which are available in certain currencies.
5. Add new payments easily
There are many choices of payment methods used by customers along with the growth of online businesses. Therefore, you need to keep a balance with this phenomenon by having various payment methods used by customers. If you use a PSP, you don't have to bother adding new payment methods one by one.
PSP allows you to add new payment methods easily. PSP typically will always update their payment method automatically. Of course, this will make it easier for customers to make transactions, especially transactions with your business.
How to become a payment service provider
Recognize that PSP is way more useful than you think? If you're interested to join PSP, here are the steps to becoming a payment service provider:
1. Build infrastructure
If you wanna become a PSP, that means that you will need a server. You can either host your own gateway or join the third-party server. If you consider hosting your own gateway, that means that you have to maintain the data center and run an annual PCI audit.
Also, if you consider hosting outside, that would be much easier because they have proper and developed equipment so that they can offer any solutions regarding your server issues.
2. Integrate with a payment processor
There are many payment processors which help many customers and business owners to do online transactions. Such as Visa, Mastercard, AmEx, and so on. You need to integrate your business with payment processors to make online transactions.
To integrate it, you need to acquire their API documentation and implement it. Clients also need an external API to send payments and receive the payment statutes back.
3. Develop CRM
CRM systems are useful for maintaining client data, controlling managers, and managing transactions. It will also provide for managing new and existing clients. In addition to managing all your client data, CRM also helps you to do forecasting and avoid many mistakes. Develop one to be a better PSP!
4. Implement tokenization
If you intend to host your own service provider, then tokenization is an important thing that you should do. Tokenization serves to protect the merchant's card number. So that the card number will be replaced by a token number. This is freeing merchants to store sensitive data during recurring charges.
But, if you consider hosting elsewhere. Don't worry, then! The tokenization will rest on service providers.
5. Get a certificate and license from EMVCo
EMV stands for Europay + Mastercard + VISA. EMV makes you able to follow the standard bank for card transactions with a chip. If you want to get this kind of certification, contact EMVCo, then they will guide you until you get your own certificate and license.
6. Apply for PCI
PCI helps you to prevent fraud effort from any transactions. This is the mandatory step if you want to do online transactions safely and globally. PCI is a costly affair. Don't forget to always repeat at least once a year!
Cost to build own payment solution provider
The cost of owning a PSP is absolutely variable. This diversity depends on preferences and business strategy. However, here are some predictions or estimates of the cost of building a PSP:
Development costs (€25000 – €35000)
Integration with banks and processors (€4000 – €13000)
Tokenization (€42000 – €85000)
Software certification (€10000 – €15000)
Annual PCI audit (€22000/year)
So, that is some information about Payment Service Providers (PSP) that Yezza can convey to you. PSP is a payment system innovation that is good, safe, and affordable for buyers and merchants.
PSP makes it easy and secure to process online payment transactions. Try to consider one and make your business easier and safer!