Big tech companies like Facebook have come to realize just how big their platforms' potential can be as advertising and business platforms, far beyond being limited as merely social media sites as they were initially intended to be. For Facebook alone, with its nearly 3 billion users worldwide, it immensely expands the reach that businesses have for their brands, products and services. And so it has become a smart and important move for any business to set up shop on Facebook and create a Facebook business account. To further be a business-friendly platform for companies and brands, Facebook (now Meta) has its own tool to manage business matters – Facebook's Business Manager.
What is Facebook Business Manager?
It's a central tool within Facebook that allows you as a business owner to, as the name suggests, manage everything that has to do with your brand. Most importantly, it's the place for you to manage your marketing and advertising on Facebook, and by extension, Instagram.
Why use Facebook Business Manager
The tool basically is here to help you streamline your business management on Facebook and keeps you focused on the work at hand. You'll have direct access to all of your business assets – pages, ads and all – and maintain organization and security.
The Business Manager does a few things:
Track and run ads

Manage assets

Add an agency and partners to help with management

Keeps your personal and work life separate
How to set up Facebook Business Manager
Here's how you start setting up with Facebook Business Manager:
Step 1: Create an account
Head on over to business.facebook.com and select the blue "Create Account" button at the top right corner.

Fill in the details: business/account name, your name and business email address. Then, click "Next".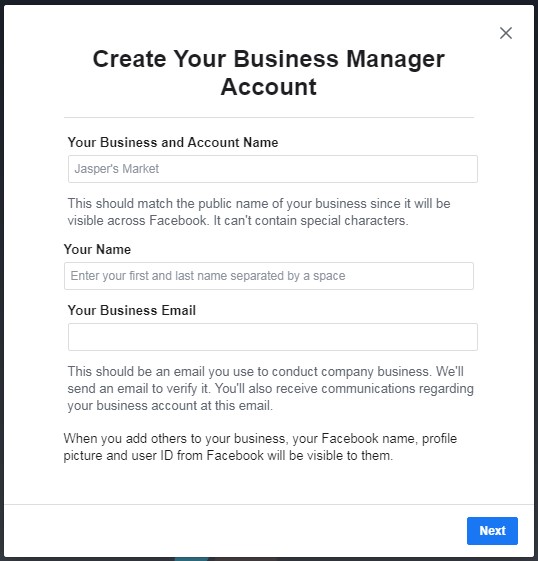 Enter the next few necessary business details. Then click "Submit".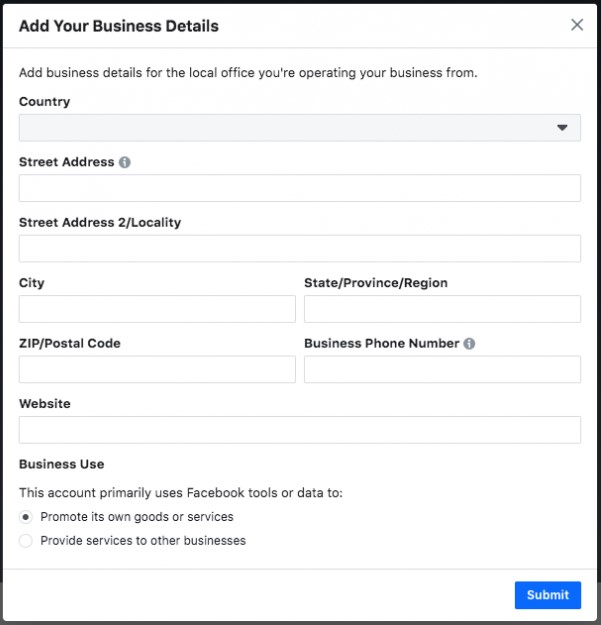 You'll get an email with the subject line "Confirm your business email". Confirm by selecting the "Confirm Now" prompt.
Step 2: Add your assets and accounts
Through Facebook Business Manager, you can both add and create pages as well as connect accounts. Just remember:
If it's your own page – use "Add a Page" or "Create a New Page"
If you're managing someone else's – use "Request Access to a Page"
To create a new Facebook page, select "Page" on the left-side navigation. Then, click the "Add" button and then select "Create a New Page". This is the same process if you're creating other assets like ads.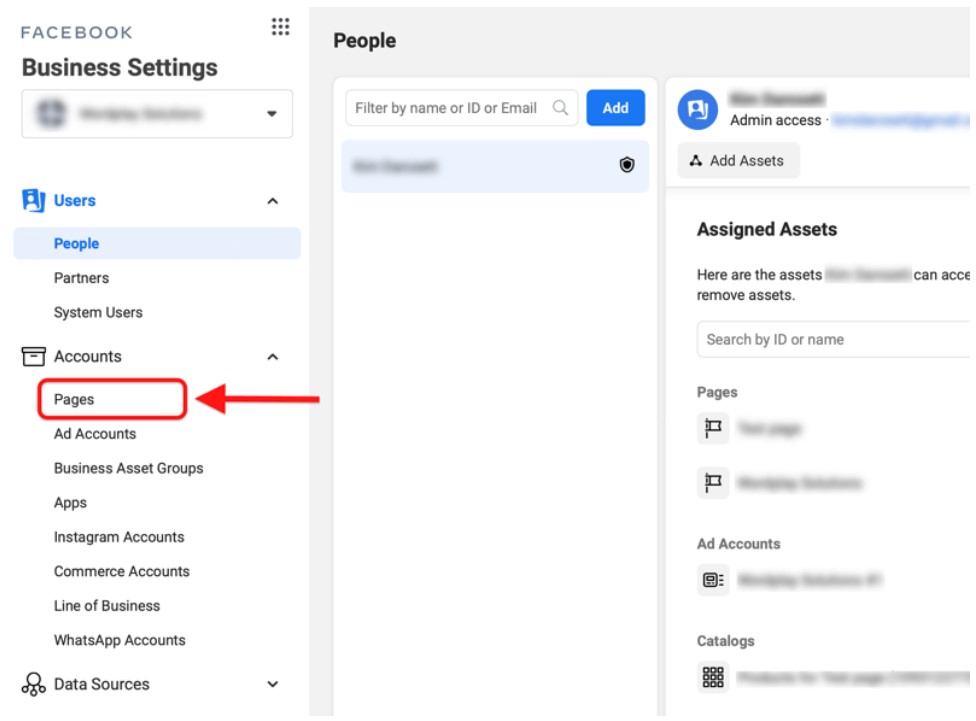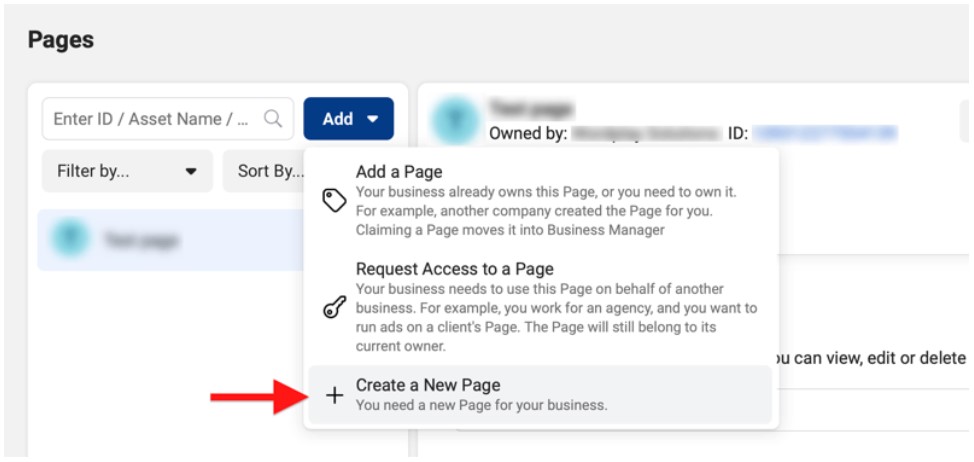 To simply add an already existing page, select "Add a Page" instead. Similarly, for adding your ad account(s) and connecting your Instagram account(s), select the option to add under "Ad Accounts" and "Instagram Accounts" respectively.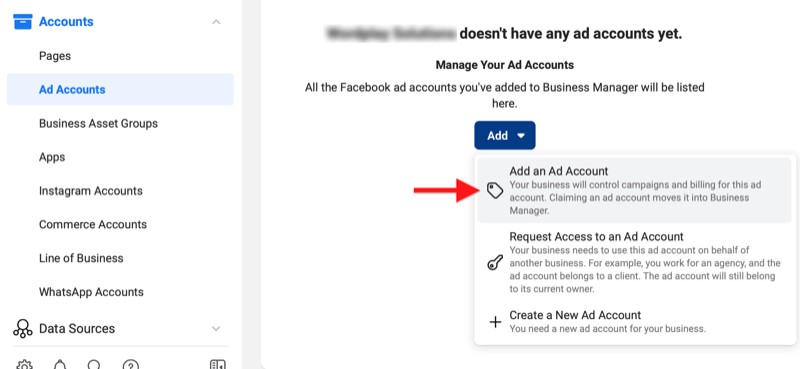 Facebook also has an Ads Manager, where you'll manage and create advertising for your brand. And if you don't know already, you can run an effective business through Instagram too.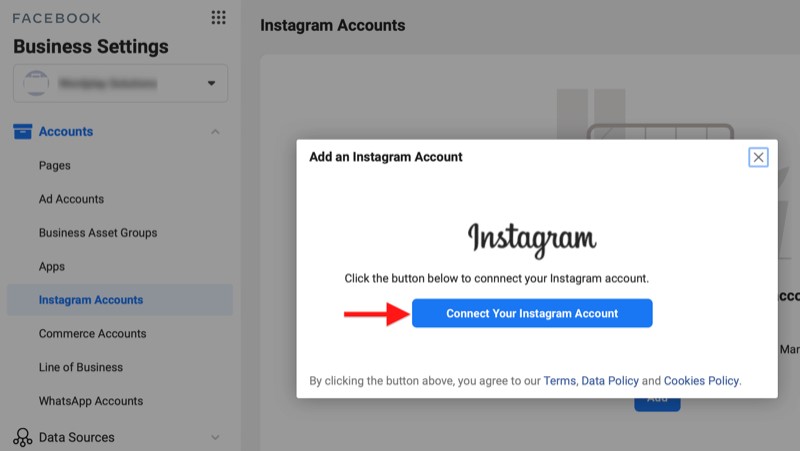 Step 3: Add people
You're going to need some helping hands because it can potentially get overwhelming trying to do everything yourself. That's why there's an "Add People" option in Business Manager.
From the dashboard, click "Add people". Then, fill in their email addresses. You can further decide to give limited access ("Employee Access") or full access ("Admin Access"). Click "Next" afterward.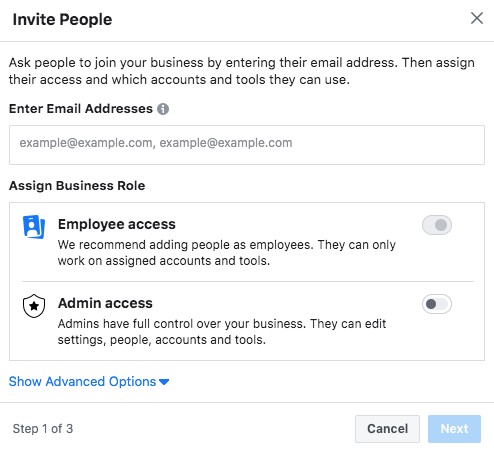 By then selecting "Pages", you can choose each individual's responsible pages and customize their access.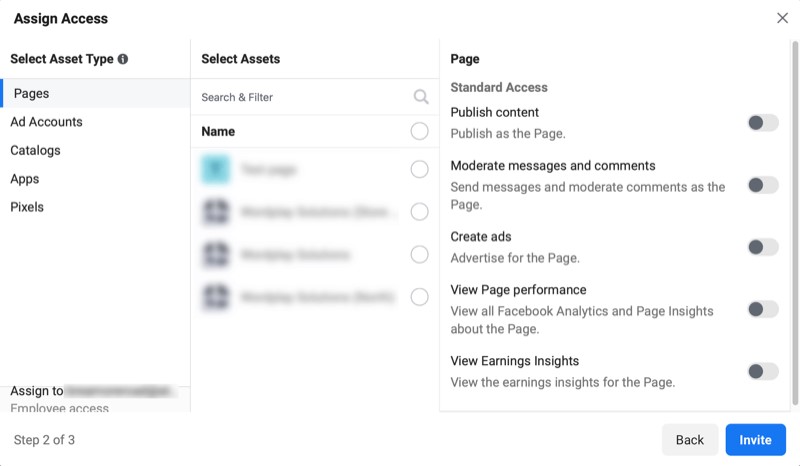 Continue to add in more people as required and select "Invite". Each person will then receive an email for them to accept the invitation. You can also as easily revoke someone's permissions in the case of departures or role switchings.
Just go to "Business Settings" > "People" > "Remove" or hover over their names and click on the trash can icon.
Step 4: Connect with partners and agencies
This step is probably more useful for you further down the line when your business has expanded more. But nonetheless, when you do want to add partners, you can go to the settings and click "Partners". And then "Add".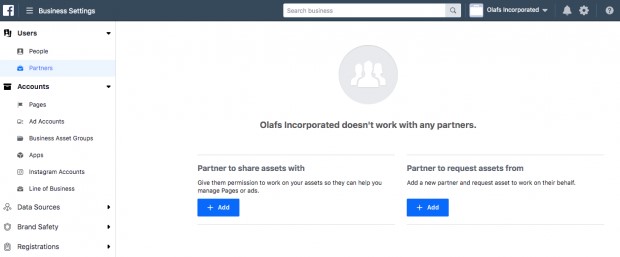 You can also add partners to the specific asset you want to assign to them and choose "Assign Partners". Fill in their Business Manager ID (which you'll have to get from them).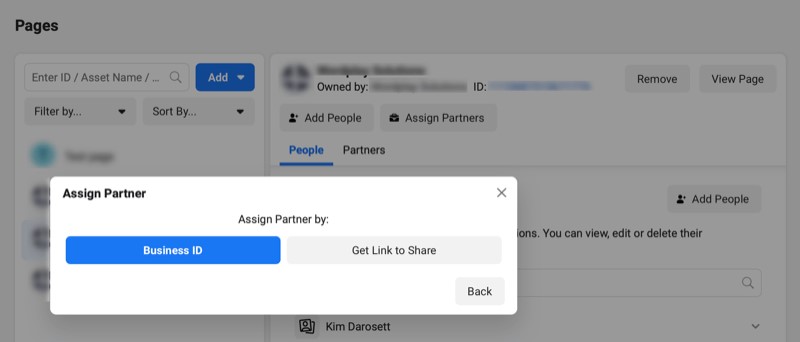 Then, specify their roles. Partners' roles can also be edited later when needed.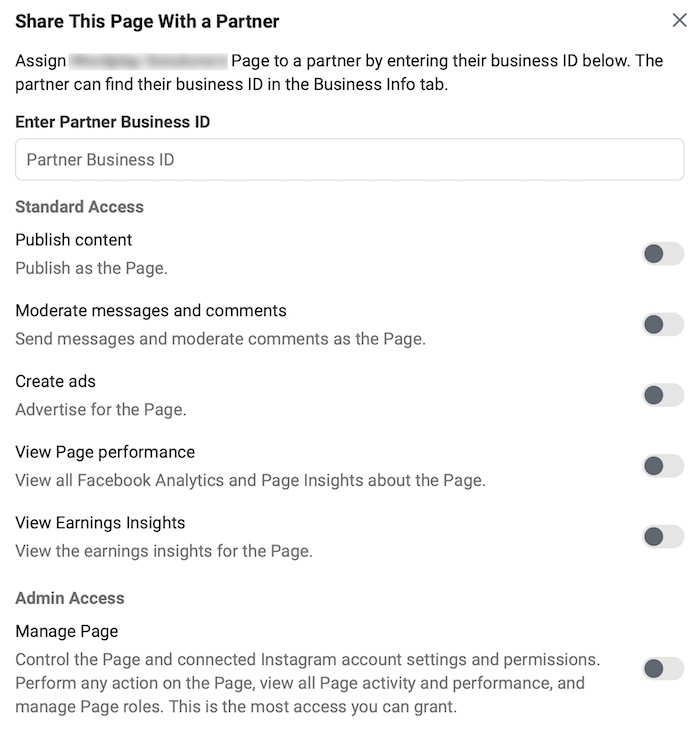 Step 5: Set up Facebook Pixels
Facebook Pixels is a bit of coding that generates for you, which when keyed in on your website, you have the access to track and optimize ads, see conversions, build your target audiences and some others. Needless to say then, that Pixel is important to your advertising on Facebook and to your Ads Manager.
Under settings, and under "Data Sources", select "Pixels and then click "Add".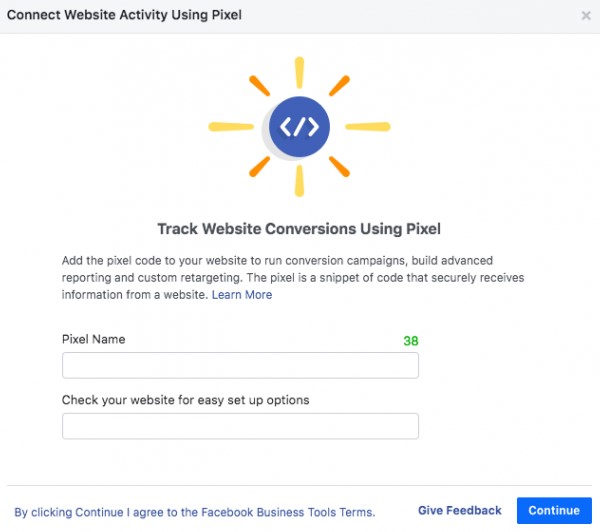 Enter your Pixel name and your website. Then, "Continue" > "Set Pixel Up Now".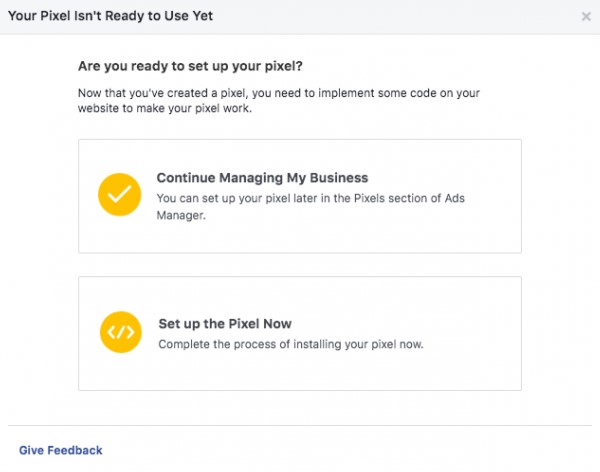 Step 6: Increase your security
For extra security, again, under settings, you'll find "Security Center". From here, set up two-factor authentication and if you select "Required for Everyone", it will offer you the highest level of security.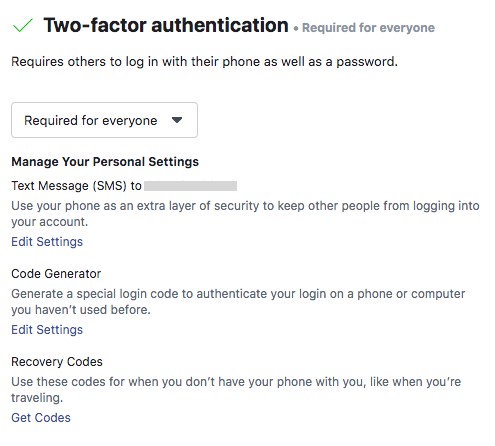 Keep yourself organized
When one day you have many business assets that you need to look after, to spare you some headache, we recommend you organize them into groups. You can do this by going to "Business Assets Group", selecting "Create Asset Group" and assigning accordingly.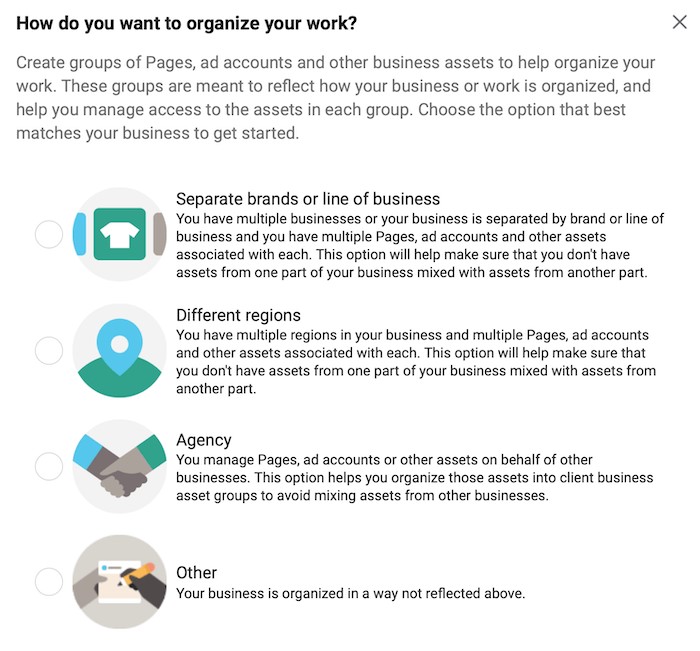 Run your business on Facebook the efficient way
That's it! You're done with setting up your Facebook Business Manager. All that is needed to run a business on Facebook is cared for now that you have a business account. This tool is the most efficient and smart way for you to run your business equally as effective.
You now have the best tool for your business, on one of the largest social media sites in the world!
ALL THE BEST. GOOD LUCK. & STAY SAFE!