Optimizing your business' reach is a powerful strategy. With social media access increasingly being the most important factor in modern society, it's the smart move to not only use social media personally and privately, but to also use social media apps' expansive platforms to further the growth of your business.
Some sites are for the pure fun of it. But there are those that have tapped into their potential for being a medium for businesses to promote themselves through digital marketing. So we have here, for you, the top 30 social media apps to promote your business.
1. Facebook

Arguably one of the most recognizable symbols of the social media age. Facebook still ranks at the top of every social media list and in people's minds. Although, Facebook has seen some decline in interest and users recently for the first time ever due to a declining appeal.
Nonetheless, Facebook still has nearly 3 billion users worldwide, accounting for nearly 37% of the global population. That's a lot of eyes to promote your business to. And Facebook knows this too.
That's why you'll find that Facebook has set up its platform to include business-friendly features and tools to help businesses further leverage Facebook's potential in online commerce. These features and tools include Business Manager and Ads Manager. 
It's no wonder then that more than 200 million businesses use Facebook tools and over 7 million advertisers promote on the site. But don't worry, joining them won't mean that you'll get drowned out. Getting you noticed is what Facebook does best.
2. YouTube

It's the original video sharing social media platform with just under 2.3 billion users worldwide and a billion hours of watch time between them. YouTube is also one of the most accessible sites, as it can also be a safe space for young children. 
And while it's mainly a video sharing platform, YouTube is also a large search engine for a majority of online users, second only to its parent company, Google. Advertising on YouTube is sort of like ads on traditional television. You can have ads before, during, or after the video. So, consider video marketing with YouTube.
3. WhatsApp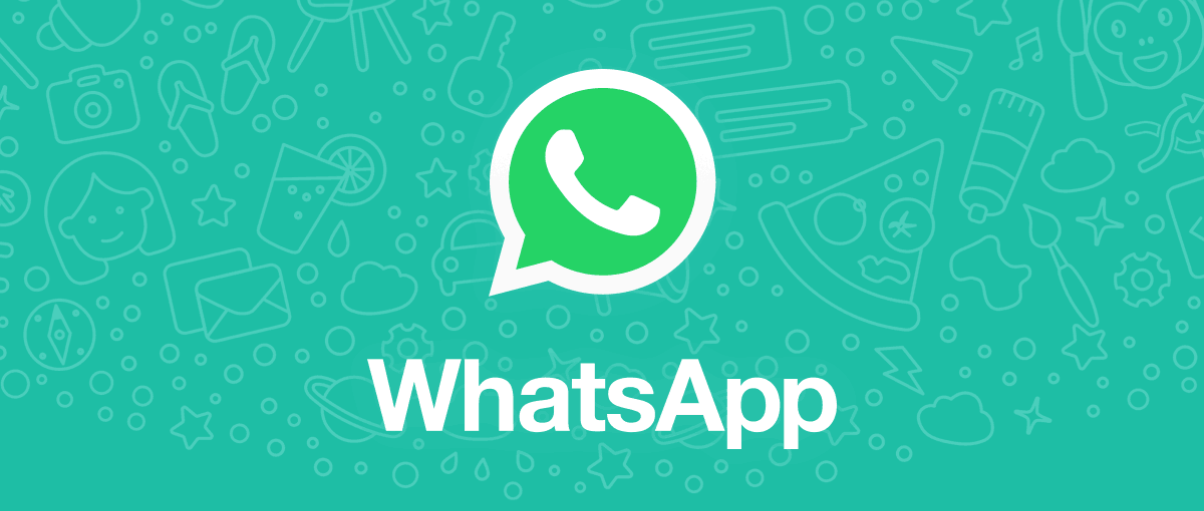 People in over 180 countries use WhatsApp. And just like Facebook, while it started out as a simple texting social media site, it has since evolved and grown further to accommodate business potential and commercial transactions. It is by far at the top of the most popular messaging app in the world.
This is helped further by the fact that WhatsApp can act as a reliable business platform allowing businesses to care for customers, provide customer support, and engage with consumers. To this end, brands like your own have access to the WhatsApp Business app and the WhatsApp Business API. 
Over 50 million businesses find it useful. If you know that your immediate target audience are avid users of the app, then consider promoting on WhatsApp. And with Facebook, Instagram and WhatsApp now under Meta, ads on the former two sites can advertise with links to WhatsApp and start conversations with your potential customers.
4. Messenger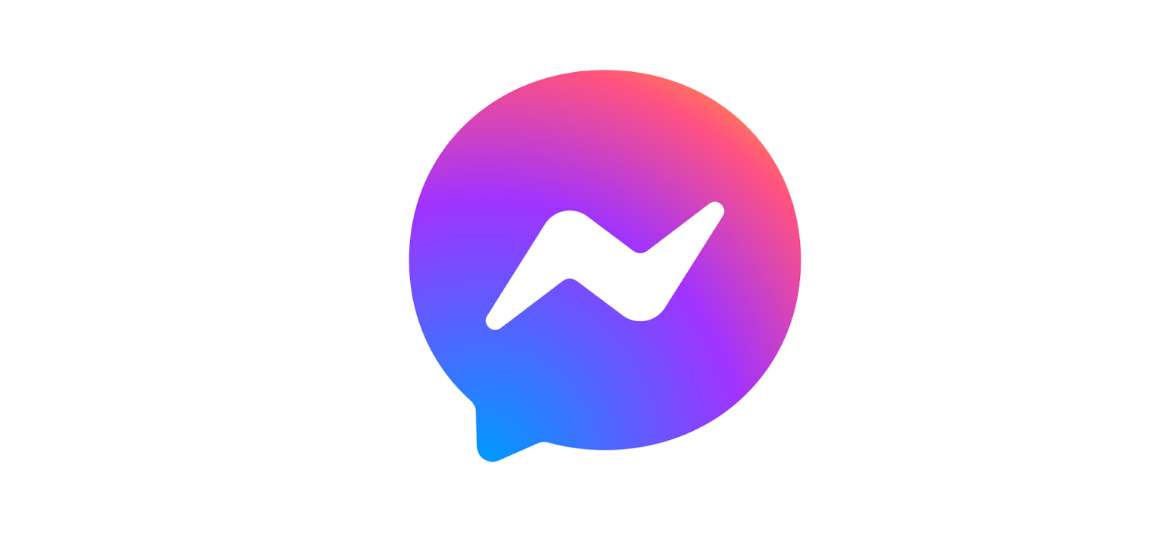 Messenger is for the most part an extension of Facebook. At first, it started out as a feature within Facebook itself, Messenger has expanded its features but not completely a standalone app. As a business owner, you can send newsletters, advertise, create chatbots and some more. 
Messenger is the other private messaging app that Facebook owns. It, paired with WhatsApp, and considering their close proximity, can be confusing to some. But there are a few key differences between the two:
Messenger doesn't have end-to-end encryption for its users unlike WhatsApp

A variety of ads are served through Facebook and by extension, Messenger as compared to WhatsApp

It can link users' contacts from Instagram and Facebook, for convenience and ease.
There are some other technical differences between Messenger and WhatsApp. But these are the most relevant to a business owner like yourself and to keep in mind when promoting on the app.
5. Instagram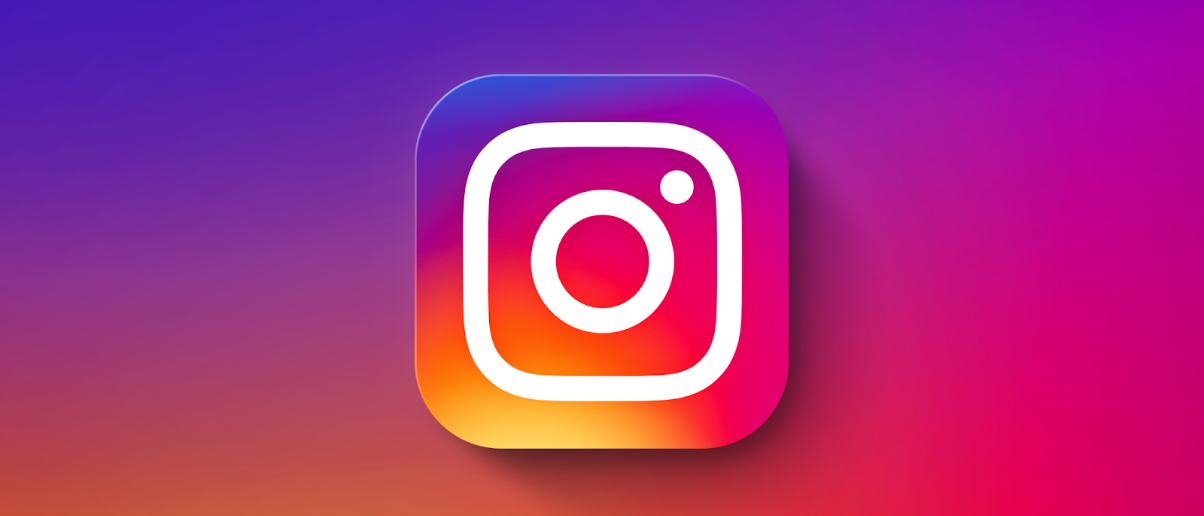 This is the more visual social media site out there, if not the most. And being visually pleasing through your ads and branding is key to promoting on Instagram. Through the wide range of content options on Instagram like reels, stories, videos, photos, etc., showcasing your products and services can prove to be much easier and more appealing.
Instagram is heaven for attracting a younger target demographic under 35 for example. This is because a big majority, between 58% to 67%, use Instagram among Gen Z and Millennials. 
To start promoting on Instagram, just create your own business profile. This gives you access to useful analytics and data to make your branding and exposure on Instagram more efficient and effective. When you're ready to get selling on Instagram, have a read from our guide:
6. WeChat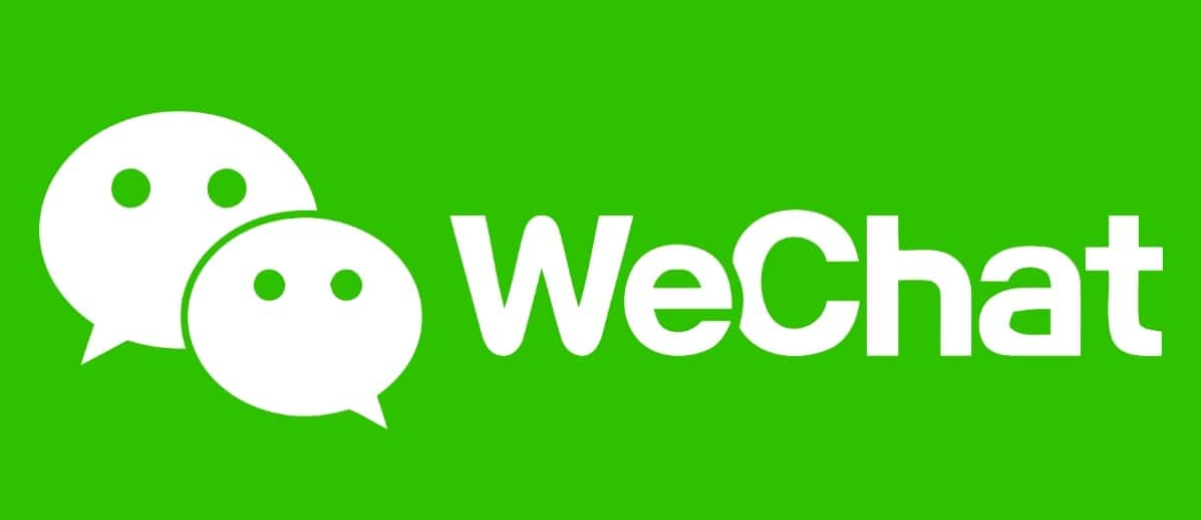 This is arguably the big dog in China. WeChat started out like WhatsApp and Messenger, but has grown into something much bigger. It's an all-in-one super app, allowing users to book a ride, order food, shop online, buy groceries, pay bills, transfer money, etc.
The app has become so useful that it's practically indispensable for the average user in China and the Chinese market. While it's also used in some other Asian countries, China is where its true domain is. And dominate it does.
WeChat isn't necessarily the most global reaching platform to promote your business. But with close to 1.5 billion people and a 78% user rate, you can't really neglect WeChat if you want to, at least, try to tap into the Chinese market. Considering as well that Facebook, Twitter, Instagram, YouTube and other popular social sites are banned in China.
7. TikTok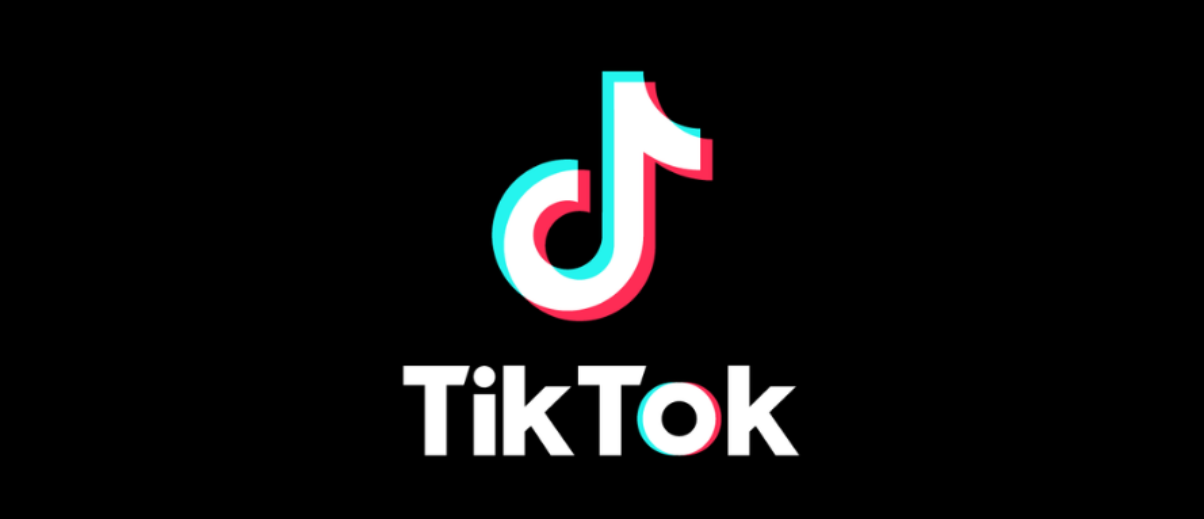 You have to be some kind of hermit, or living under a literal rock, if you haven't heard of TikTok. It exploded into the social media scene back in 2017. As TikTok bills itself – "the leading destination for short-from mobile video" – its premise is exactly as simple as that. Its entire content and user engagements are based on short videos. From 15 seconds, to 1 minute then 3, and now a full 10 minutes.
TikTok is now at the epicenter of social trends, with so called "TikTok challenges" and even being a platform for educational and commercial purposes. Facebook, Instagram and YouTube would never have come up with their "shorts" and "stories" if it weren't for TikTok.
Being one of the youngest social media platforms to come up, it certainly draws an equally young demographic of users. TikTok is definitely "down with the kids" (as they say) and has a lot of sway over teenagers and Gen Z.
This makes TikTok an essential platform for you to promote your business and get your brand and branding noticed by younger audiences. The short videos are capable of creating even more engaging content to woo potential customers when you get the hang of it. So make sure you don't miss out on TikTok. 
8. LinkedIn
LinkedIn is synonymous with job searching. It's the key platform where people not only go to find jobs and careers, but also where companies and individuals grow their professional connections within or across industries. 830 million users across 200 countries use LinkedIn as a job search tool.
A lot of people are using LinkedIn to find opportunities and to grow. Therefore, it's a good place for you to promote your brand with the advertising opportunities that the platform offers. Also, you could find talents and potential employees, not just customers, to grow with your company in the future and help facilitate your business's expansion.
9. Douyin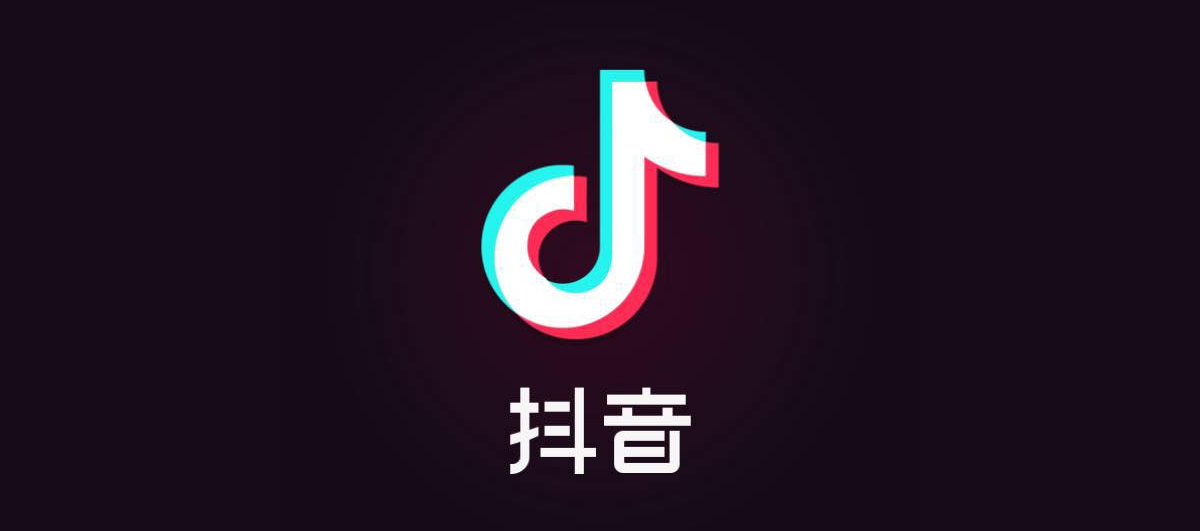 Douyin is TikTok's twin specifically tailored for the Chinese market. They're semi-identical. While they may share similarities, Douyin has its differences. If you look a bit deeper, they are two completely distinct entities, with no interactions between them, different policies and content. 
First off, it's no surprise then that Douyin is only accessible in China. And so if you're thinking of going on Douyin to try your luck, you'd have to find your way to get on if you're from outside China. But Douyin does have a higher user rate among millennials and Gen Z at around 75% as compared to TikTok at 60%.
Data also shows that a good 35% of Douyin's users come from some of China's richest cities, known as "super-cities" or "first-tier cities". Think of Beijing, Shanghai, Guangzhou and Shenzhen. That is some fairly good odds for your business.
Speaking of which, Douyin has much more advanced and comprehensive e-commerce features, making it a more potent platform for brands and advertisers. Products are directly linkable to Douyin, brands can set up Douyin stores, and its own digital payment.
10. QQ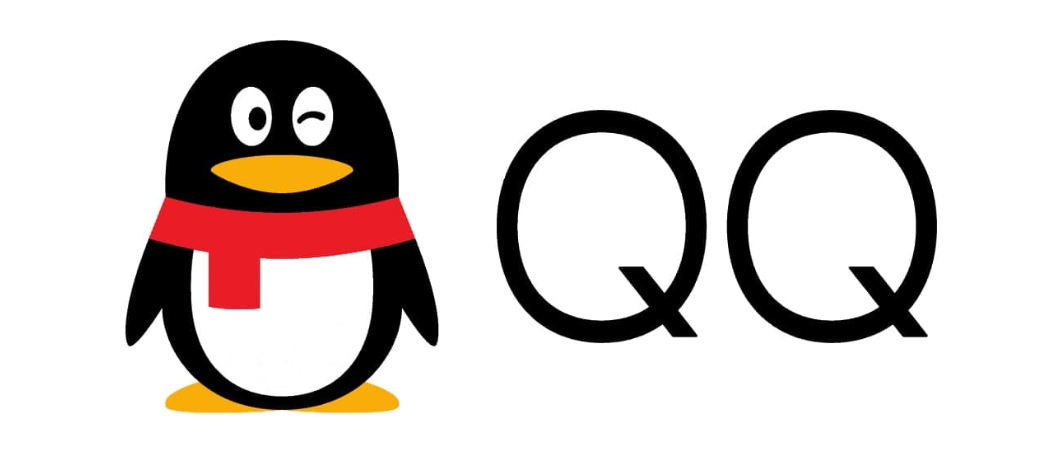 Also hailing from China, QQ came before WeChat in 1999. Another initial messaging app, QQ gave users the ability to customize avatars, watch movies, play games and music, blog, and more importantly, shop and make payments.
QQ has a network of businesses communicating through it as a result of a platform capable of handling bigger file transfers. With advertising options here and there and in-app e-commerce, it is a developed channel for business promotion and could be worth the shot.
11. Sina Weibo

The word "Weibo" means "micro-blog". The site is comparable to Twitter or Instagram. Indeed, it's China's answer to Twitter. Weibo is the oldest and largest micro-blogging site in China and functions similarly to Twitter or Instagram.
It's said to be the place for anyone looking to go viral. And Weibo has a very robust advertising back-ends and influencer channels and international companies do use Weibo to market to Chinese customers. If you know Chinese or have connections that can get you in, then Weibo can be great to promote your business in China.
12. Telegram

Telegram has end-to-end encryption much like WhatsApp to a degree. But Telegram is more focused on allowing large group chats and public channels. Security concerns over WhatsApp after its acquisition under Meta have made people lean more towards Telegram, however.
Telegram's reputation for more confident security is what made it attractive for businesses to run parts of their business operations on the app. Of course, by running a business on Telegram, there's the option for one-to-one customer support. But creating groups or channels that handle varying aspects of your operations is the better way to go.
Creating bots is also really great for business operations. Telegram Bots are chatbots that brands can use to broadcast messages to up to 200 000 people. This is simple marketing made easier through automation. 
13. Snapchat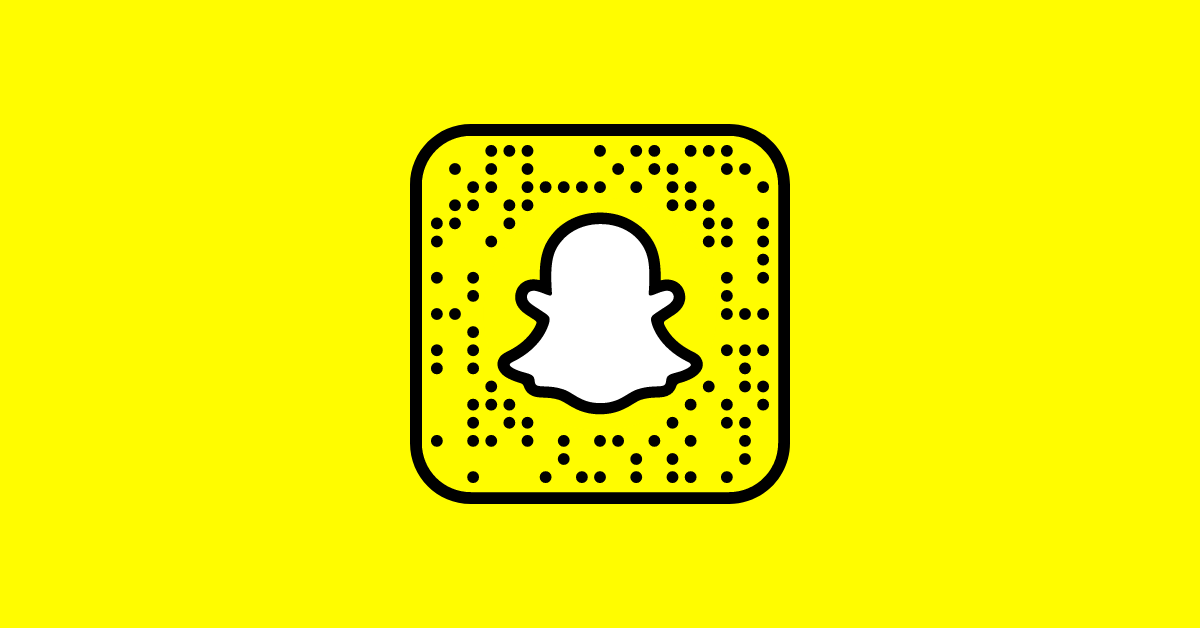 If you've decided that your target audience is mainly teenagers and the younger generation, then Snapchat should equally be your target app to promote your brand. The most active of its users are between 13 and 24 years old. And it has been like this ever since 2016.
Snapchat's focus contents were always user generated and consisted of either photos or short videos – or snaps. These were often shared among friends. Snapchat also made the vertical video format popular online, proliferating in TikTok's main content draw, and later inspired the likes of other social media sites like Instagram, Facebook and YouTube.
There's an average of some 332 million people using Snapchat daily, reaching around 75% of millennials and Gen Z, with 30 minutes of average screen time per person. Obviously, Snapchat has made it easy for businesses to create and manage ads much like other big social media sites. There are specific options for e-commerce businesses, local businesses and setting up public profiles.
14. Kuaishou

Also known as Kwai, Kuaishou rivals TikTok/Douyin on the Chinese online space. While it is also a short-video sharing platform, it has found more success as a live-streaming site. And this success has also contributed to a level of success in a completely different area than its competitors: live commerce.
Therefore, it's a more livestream-centric app, with buying and selling happening in that way. Kwai relies on e-commerce revenue, more so than it does on advertisements. The popularity of Kwai among live-streamers also comes from the fact that viewers can buy products from them while they're live, while they can ward viewers with virtual gifts.
15. Pinterest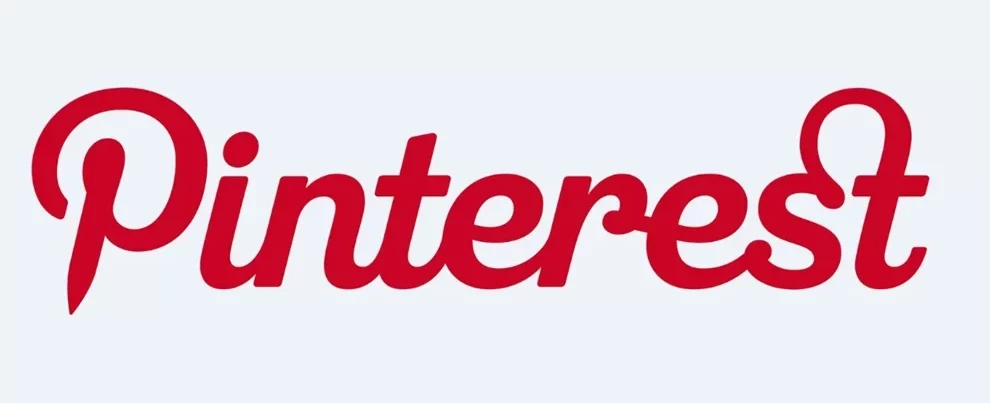 Pinterest helps people plan things by also helping them make a board of pictures for inspiration and ideas. It's somewhat similar to Instagram, in that visuals are everything. So anything with rich visuals, thrives on Pinterest. And on here, you can curate your own mood/vision boards by curating your own personal set of posts.
Pinterest is an absolutely great place to advertise and promote your business. It's probably the best place that you can do so and get the most traffic, as Pinterest is rated as having the most positive reputation of any social media app, and approximately 92% of advertisers agree.
Bear in mind that around 80% of Pinterest users are female. If you're targeting a predominantly female audience or you sell what you believe are more women oriented products, then there's no better place than Pinterest to serve your business.
16. Reddit
This social media platform is most probably the most sociable one of all. Reddit has often been called the "front page of the internet". One of the apparent examples of Reddit's social reverence is how Redditors (Reddit users) banded together to take on hedge funds with the infamous Gamestop stock buying back in 2021.
Reddit has nearly 2.8 million subreddits (Reddit communities/forums) and uniquely blends content and community. Every subreddit has a number of moderators that make sure members of the community abide by its community rules and guidelines. 
There will be at least one subreddit that contains your target audience and that suits your business and branding. You'll be able to research which subreddit fits your brand best and one that you can be part of, as different subreddits have different levels of engagement.
But keep this one important aspect of Reddit in mind: Reddit can be a fickle place and the website, for the most part, does not allow self-promotions. You can advertise and have ads on Reddit, but you can't sell too hard like marketing through influencers or posting branded content.
Don't make the mistake of navigating through Reddit with the wrong tone. If you do, commentators and Redditors are quick to trash a brand and your brand could end up getting hurt.
Again, Reddit is one of the most communal spaces you can find. So the aim of everyone on it is to be engaging with subreddit members, answer questions, being a participant in discussions and share resources and tips. With all of that in mind, Reddit can be a good place to advertise or find ideas on content, if you're careful.
17. Twitter

There's no way you haven't heard of Twitter and the power that it has. Twitter has over the past years had its fair share of bad press and criticisms. It has also experienced some drastic fluctuations in user numbers.
But despite this, Twitter, undeniably, still possesses at least a modicum of influence over society and the online sphere. Twitter still holds its own when it comes to real-time info projection for all the news in the world, from the political to sports to trends and more.
If you're running a business that has anything to do with the entertainment world, politics, marketing, sports or tech, then Twitter can get you the tremendous engagement that your brand needs. The app is also where you can craft your brand's narrative and voice. There are plenty of examples where you can see brands being personable and smart, at the same time being informative and getting attention because of it.
As you might be able to already see, other businesses tend to use Twitter as an alternative customer service platform. Advertisers on the app say that almost 80% of social customer service requests do come from Twitter. So, you and your business being on Twitter is actually quite important.
18. Quora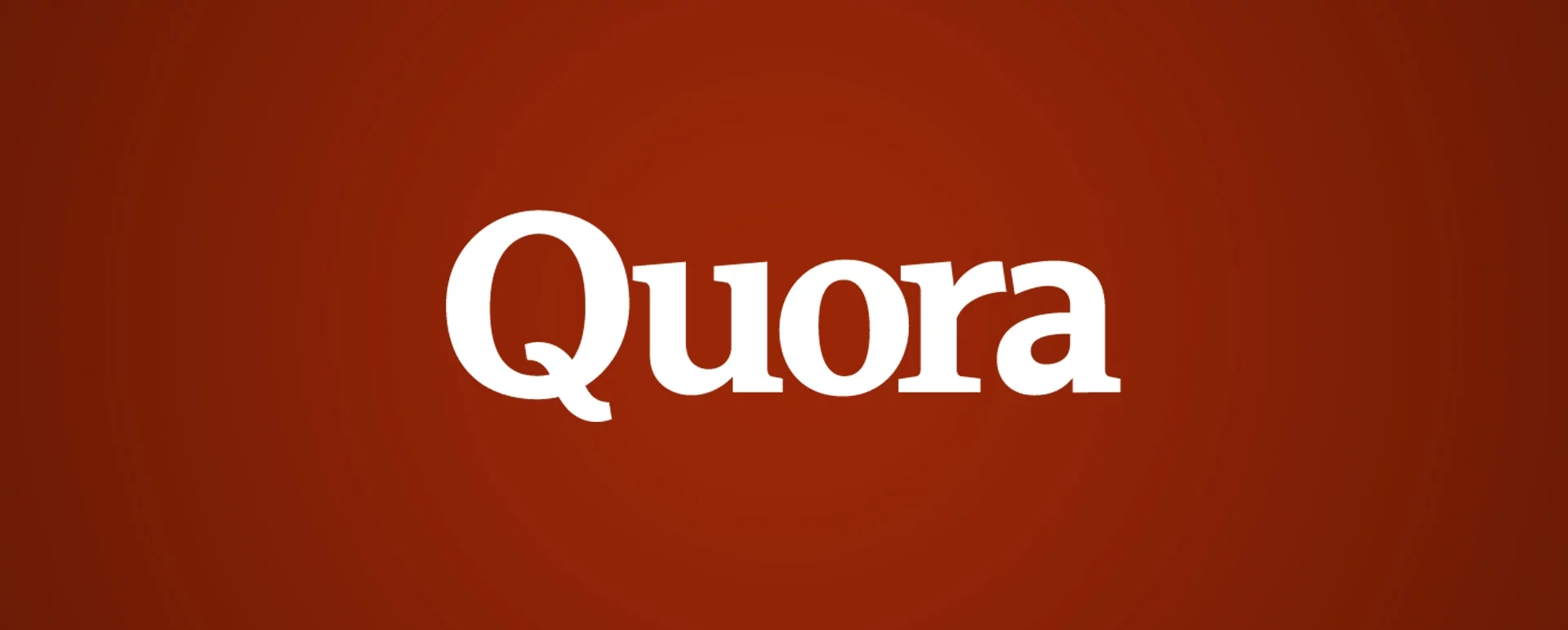 This app is a Q&A platform, where you can literally ask a question on anything and people will answer. It's a community-based website on a variety of topics and subject matter. Even if you google your question upfront, you're most likely going to get a link to Quora about your question.
The reason that's the case is because Quora itself is already good for SEOs of how high-quality a majority of the contents on it actually are. Posts on the site rank high on Google's algorithm and therefore is a source of info for many people.
Just like Pinterest, due to its positive reputation, Quora is a good place for branding. 63% of online users do some research before purchasing online. So as a business, you can make a Quora page specific to your brand and have employee advocates to help answer users' queries on your products and services.
19. Microsoft Teams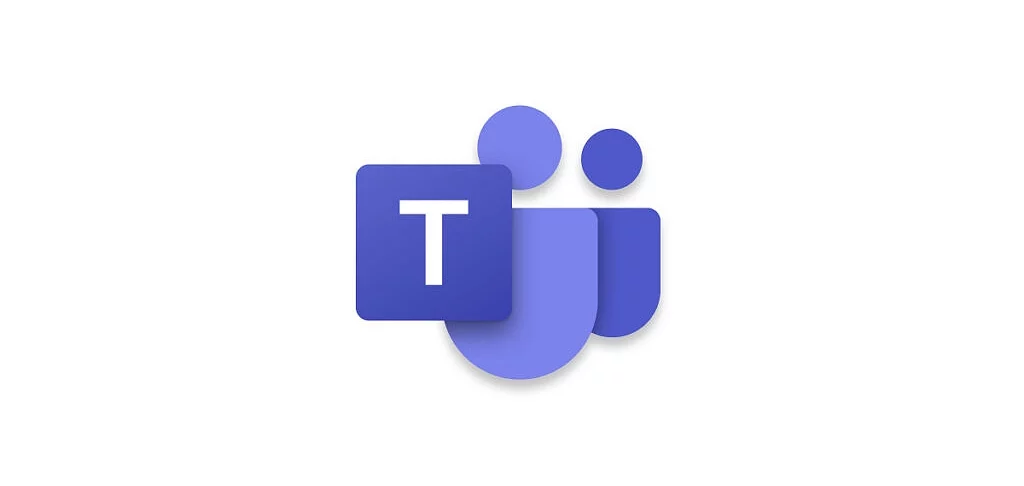 Microsoft Teams functions like any other collaborative video conferencing app. It allows people to text chat, voice chat and of course video call. And because it's under Microsoft, it integrates with other Microsoft 365 services, like PowerPoint, OneDrive, Outlook and others.
20. Clubhouse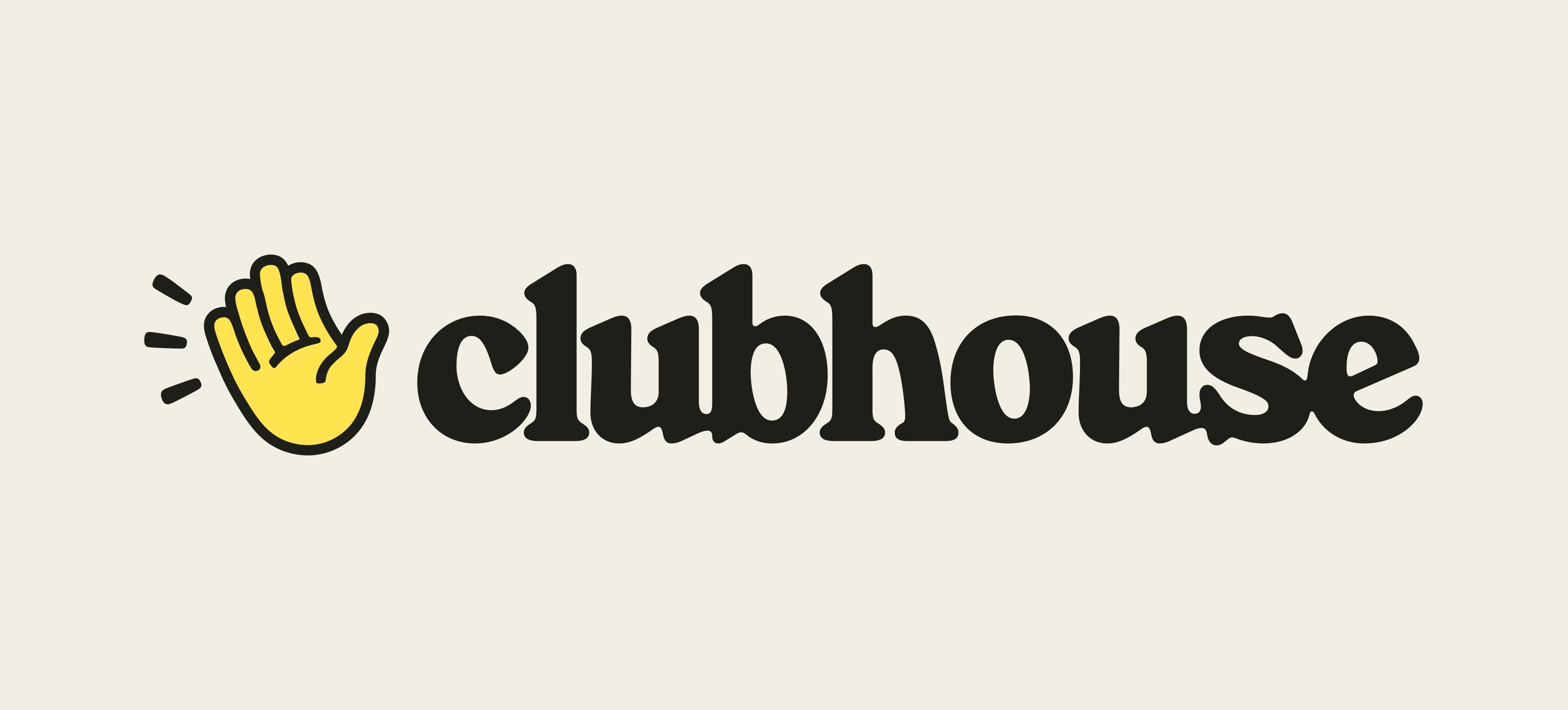 Clubhouse is a different kind of social media app compared to all the ones before it on this list. It brands itself as the "social audio app". That's because on Clubhouse, you instead listen and talk together with fellow users and participants, rather than just texting.
The places where you participate and listen are called rooms. Clubhouse grew famous for exuding a sense of exclusivity among online users when it first came out because these rooms were only accessible through invites.
Although the app doesn't have spaces for ads or much space for branded contents, you can still get a chance to promote your business if you're ever invited to talk in certain rooms that are relevant to your business and brand, or maybe even ones that don't have to be.
21. Discord

Discord started off as a platform for gamers only. But has since blossomed to be a platform for everyone to use, including businesses. However, the app doesn't have it's own built in advertising tools and features per se.
But promoting your business on it leans more heavily towards your ability to build your own community around your brand and engage with community members. Having your own Discord channel, practically means you can advertise as much as you want, considering the people on it are your customers already.
And because of its engaging manner, just like Twitter, it can act as an alternative medium for customer service. Perhaps even more effectively, as you would be discussing and talking with those customers. You can even designate moderators to patrol your channel.
Another way to promote on Discord is to join other communities, servers, and channels relevant to you. You'd likely be allowed to share content regarding your brand and maybe even advertise.
22. Goodreads

Made for the reader and the avid reader. Goodreads gives users the ability to review and rate books, discover new ones, update their reading and their friends' reading, and share their progress with friends.
Goodreads focuses on building a community of readers where you review, recommend and purchase books and new reads. Users compare and keep track of their readings and can even form book clubs with one another.
Goodreads actually does offer its space for advertising. There are integrated advertising and promotional programs available. Perhaps you're an author or a publisher or having anything to do with books, publication and reading, then Goodreads is the specialized platform for you.
23. Tumblr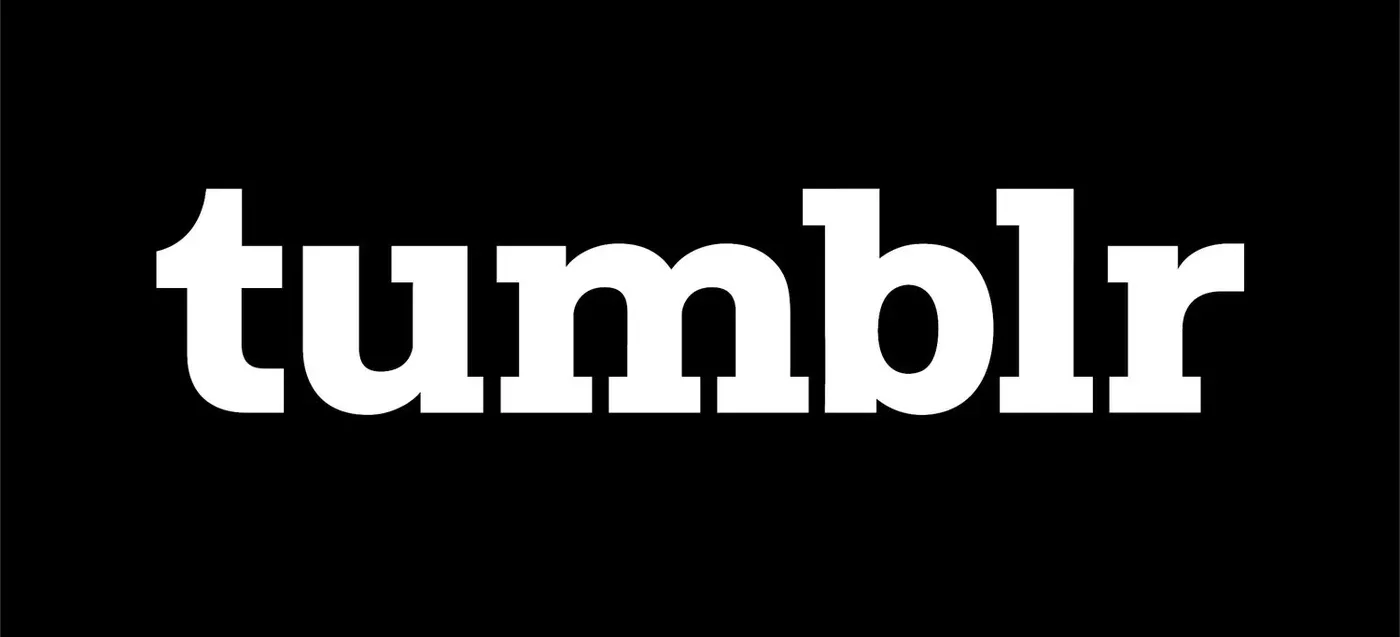 Ask the right person about it, and you'll trigger some nostalgia. Tumblr is among the earliest popular social media sites. If you don't know, Tumblr is where you can blog and have your own space to do so and post content.
Tumblr's extensively customizable with features that allow you to really make your space your own and personal. You can also follow other people's Tumblr pages too.
Promoting your business on Tumblr can be done by creating your own account specific to your business and posting pictures, videos, or articles related to the brand. Reblogging is also an option. And this can help spread brand awareness to more people online.
Customizability also extends to Tumblr's ad features. Advertising on Tumblr comes with custom opportunities and access to optimization tools. You also gain access to Tumblr Creatrs. A group of artists and designers that can help you with advertising design.
24. Flickr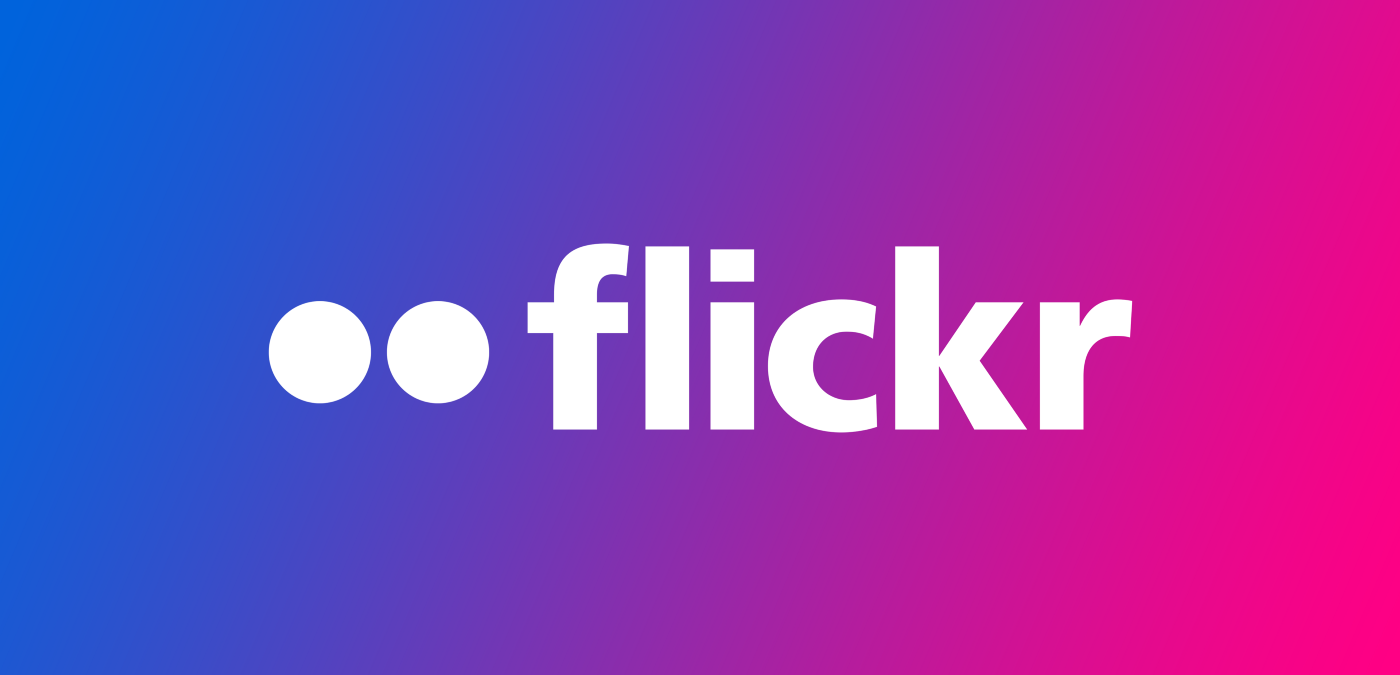 Curated for the photographer. Flickr is a platform where budding photographers can showcase their works and captures online. Of course, there are also groups that you can join to interact with members and share photos.
Maybe you're a photographer and want to promote your service to other people. Then think about uploading and sharing on Flickr.
25. Twitch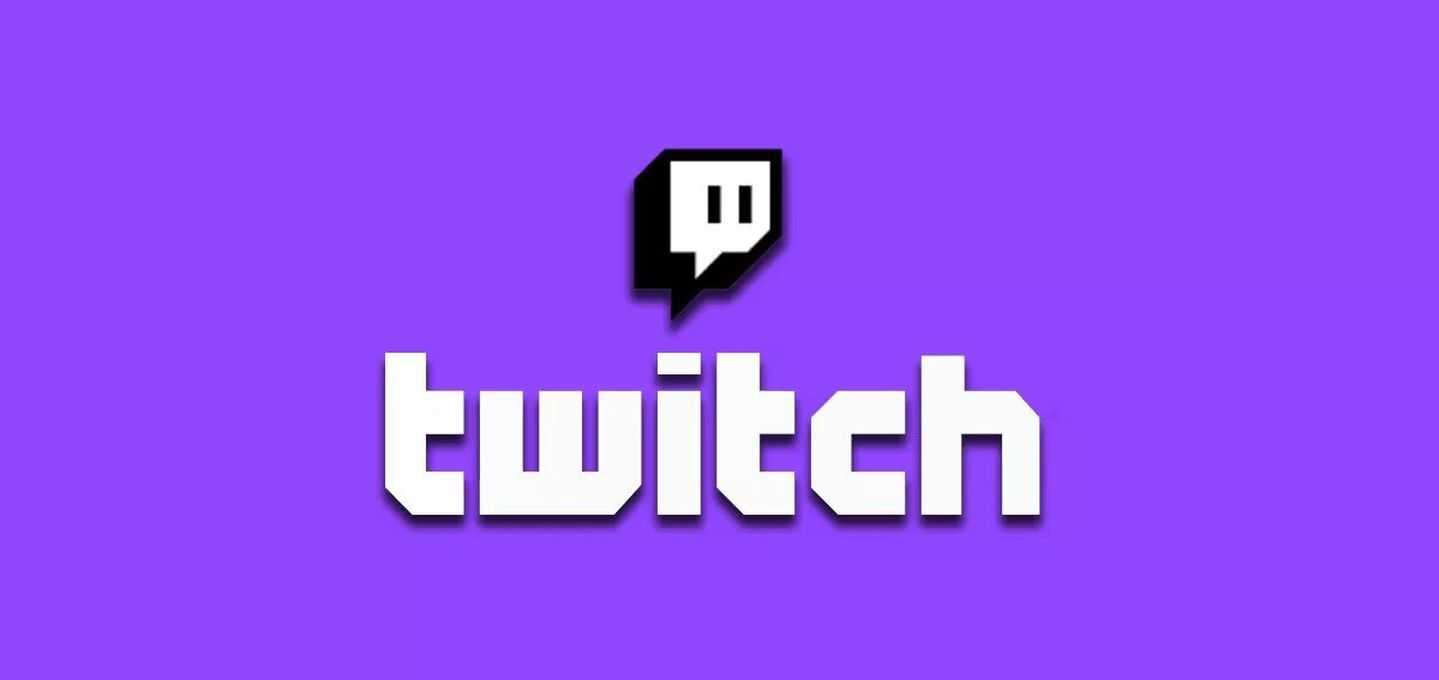 Any bit of a gamer, no matter how casual, would recognize Twitch. For a vast majority, content creators on Twitch livestream themselves playing games and engaging with their viewers by just chatting and talking, about almost anything.
But although the app is predominantly gamer-focused, there's still room for others in fields like music, art and even teaching. And Twitch has an absolutely massive global reach, with more than 31 million viewers on daily and 75% of Twitch viewers are between 16 and 34.
Making Twitch another option to target younger audiences with your products. There is also Twitch Advertising, Twitch's own in-house tool to help you advertise on Twitch. Seize the opportunity while Twitch is still hot, and hop on the Twitch bandwagon.
26. Ask.fm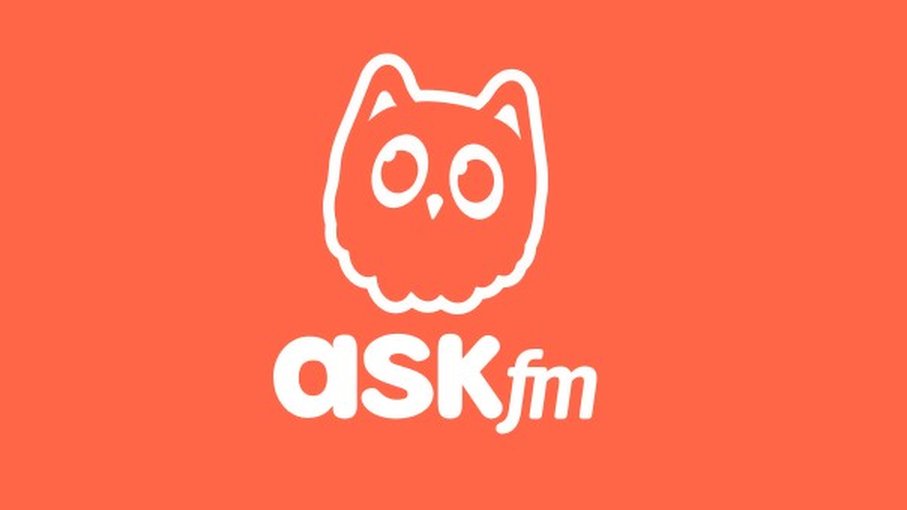 Ask.fm is a popular social media site for teenagers. The platform is for people to ask questions and thus, get answers to those questions from other people. It's a lot like Quora. Many of these questions are on topics like relationships, school or hobbies.
27. XING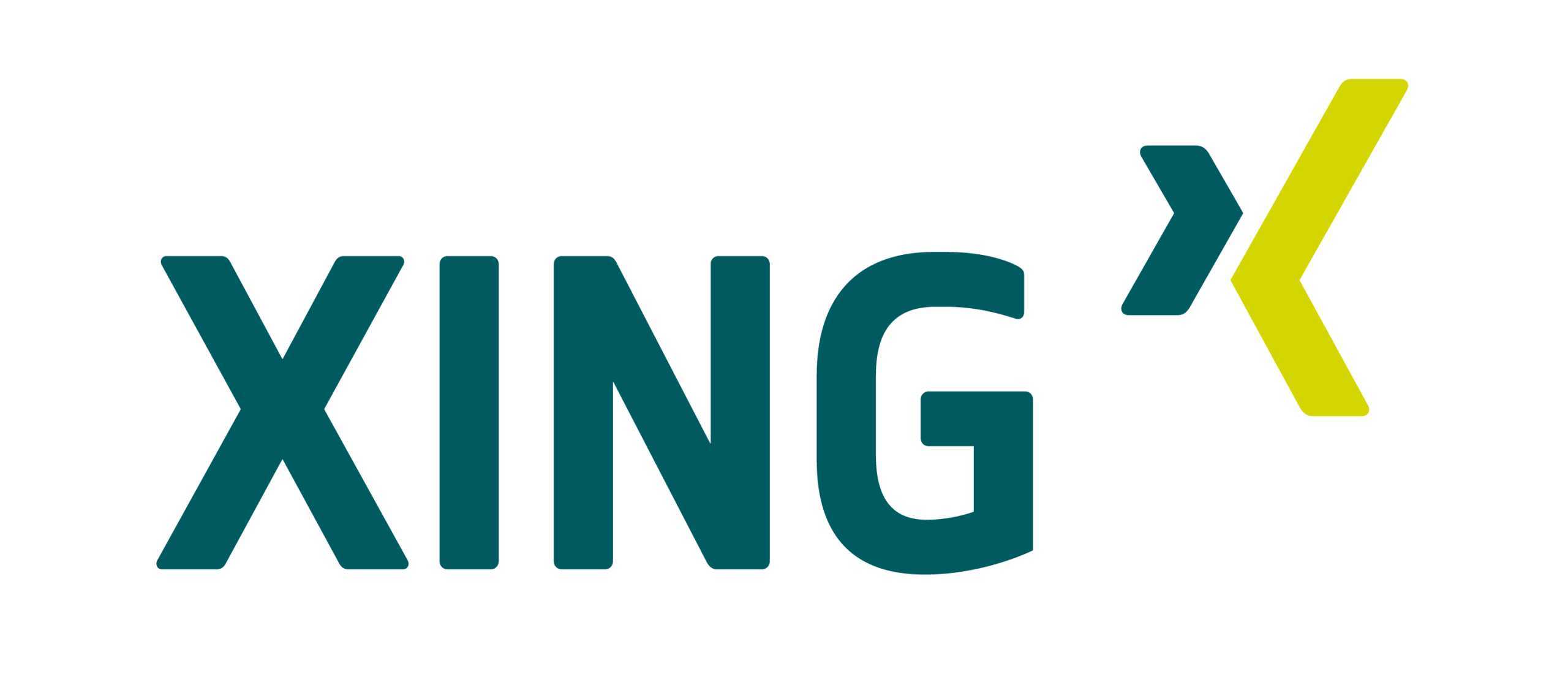 Xing is Germany's equivalent to LinkedIn. It's a social media site for professionals to connect and for brands to reach out to other businesses and industry professionals. This social networking site is more popularly used in mainland Europe. You CAN advertise on Xing.
Xing Ads can help you with advertising on the site, be it native advertising all the way to integrated campaigns. You can also create a business page to market your brand's services and products. If you're thinking of trying to get into the European market, then Xing could be your ticket in.
28. Myspace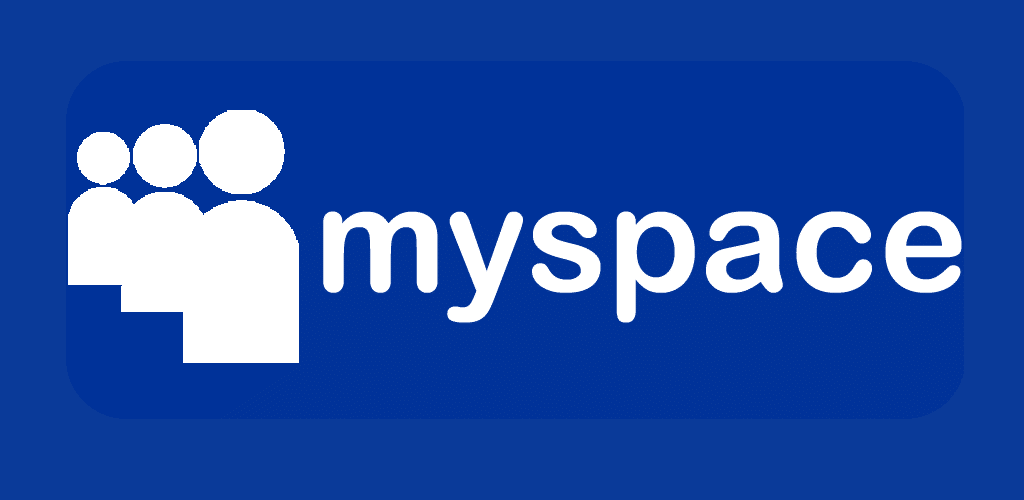 Launched way back in 2003, Myspace was the first social media site to reach global popularity and had a great influence over music, technology and pop culture. Myspace is still alive and well, although might be closer to obscurity since it's heydays. Myspace is the place for music and chatting on all things and it also streams news and opinion pieces on the wider industry.
29. Patreon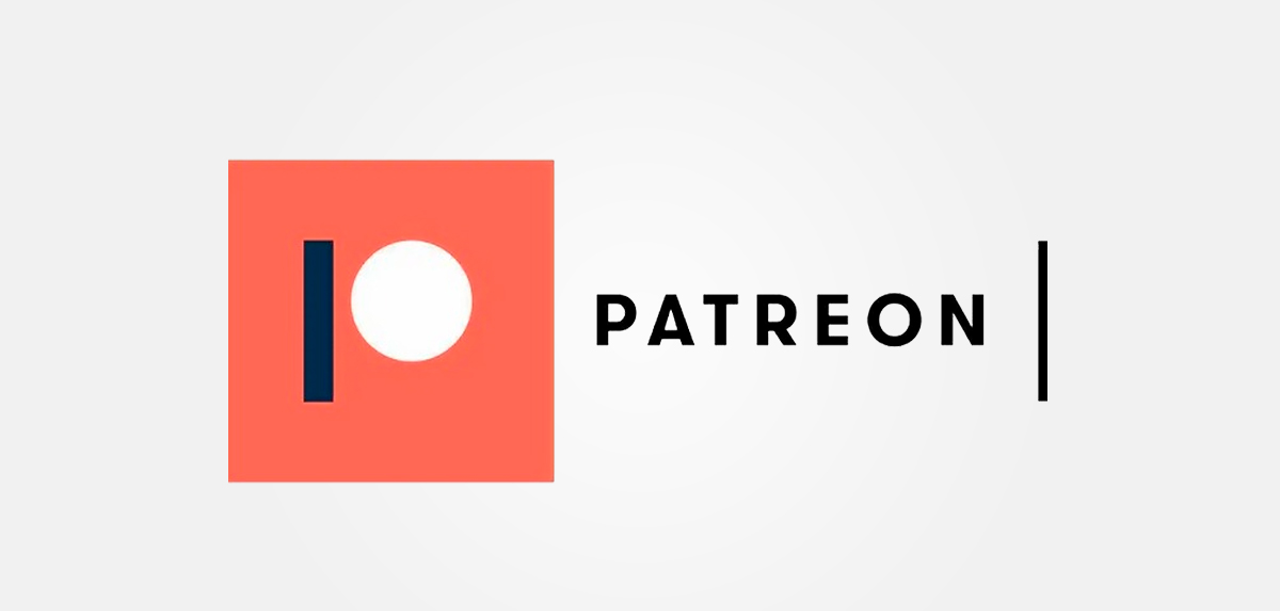 You might have heard of the name if you watch any YouTube video on the regular. Patreon is the place where fans of content creators donate money through subscriptions and memberships to support said creators.
Fans as active participants in the creative process and as financiers of creators have been a sound method of continuing the creative process in recent years. This comes as mainstream content websites like YouTube and others, increase their sway on policies and guidelines, which sometimes infringe on the control that creators have over their own art. This way, creators are able to somewhat circumvent those limitations, while also building almost direct and closer relationships and engagements with their fans and community.
30. Polywork

This is a fairly new social media/networking site. Polywork is also a site for professional exposure, like LinkedIn and Xing. But, it is a professional networking site that allows users to create their own personal webpage, share about themselves both professionally and personally, and send requests for collaboration to others.
The idea is that Polywork works to emphasize the varying talents and professional positions that each individual has. And Polywork has very much leaned toward recognizing and showcasing the skills of people beyond just what or who they are, professionally. 
Expand your business with social media
The social media world and its apps are important in today's digital age. Social media is a wide-reaching and global phenomenon with an equally global audience full of potential consumers for your business and brand. So always remember to go on there and generate people's interest in your brand! You can do it in-house or hire third-party services to do it.
And if you think WhatsApp is the best place for your business, then the best place that can help you use it to the fullest and with guaranteed sales is with us! Quadruple your business speed when joining Yezza and get sales even as you sleep.