The cost of starting up and eventually owning your own bakery franchise can be relatively up in the air most of the time. We've prepared a short and easy article for you on how much a bakery franchise would cost you. By the end, you'll see the multitude of factors that can contribute to your expenses running a bakery franchise.
So, what would it cost you to start a bakery franchise? Well, the short answer is, it depends. Costs can vary and there's no single exact average cost figure to start with. What we can offer is a general range of between RM50,000 – RM250,000.
Again, the costs (both start-up and long-term) depend on several factors from location, size of your shop, what type of bakery it is, number of employees, etc. Although, we're going to say that there are two top factors that mostly affect your bakery franchise cost – location and offerings.
The cost may depend on the location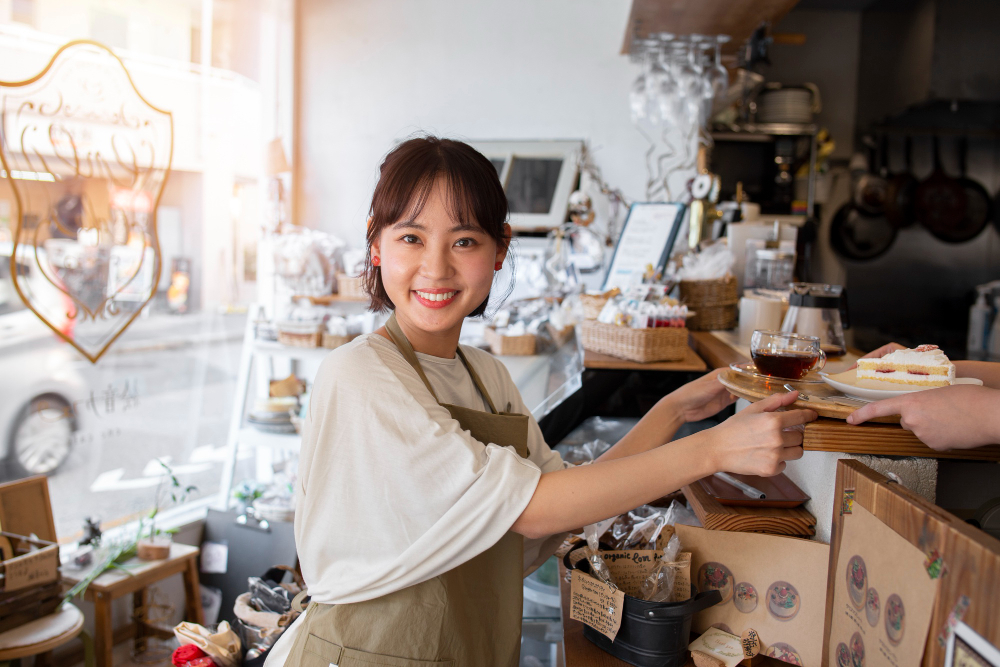 Depending on where you set up shop, your costs can differ on things like registration, license and permit fees, insurance, rent, construction, furniture, equipment, utilities, ingredient prices, and employee pay. In terms of renting, leasing, buying, and constructing your own shop, the price for a square foot on the land is subject to regional differences in commercial real estate prices.
You're already aware that the various different cities and states you go to have the prices of their goods shot up or reduced. These can already give you some idea of how much you're going to pay to open a branch in the local area.
However, regardless of location, if you're wondering about reducing your start-up costs for a bakery franchise, our advice would be to rent. Specifically, try finding spaces from existing bakeries. Leasing a space that was formerly a bakery with already having some baking equipment installed can reduce your startup budget by over 40%. 
If the prior food business recently closed you can hop on the back of their brand awareness in the market, from the location alone. This can yield huge savings in advertising costs. 
The cost could also depend on what you offer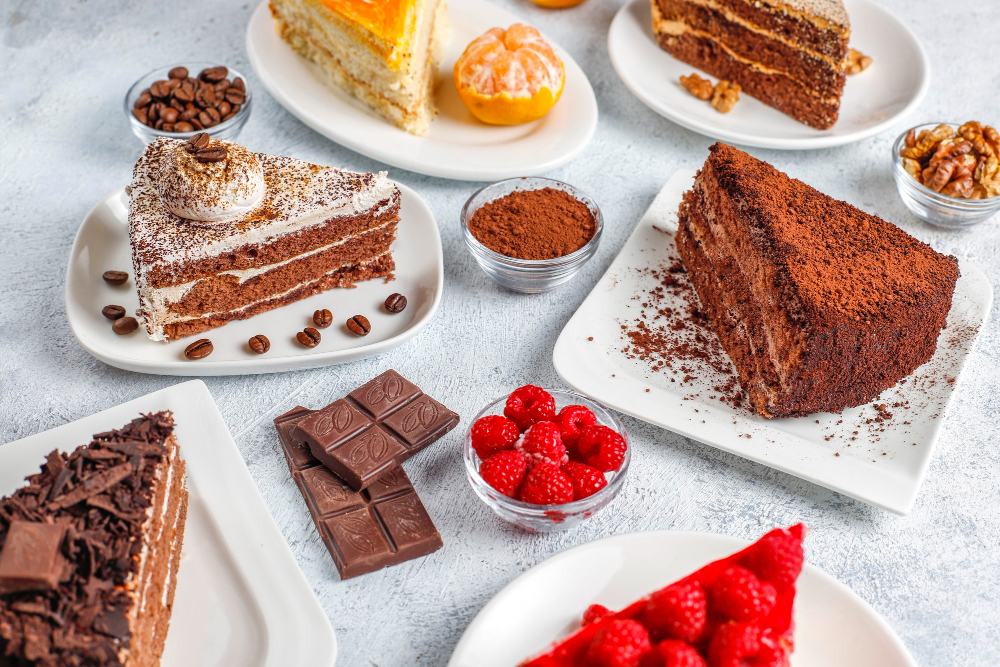 Your offerings – pastry selections and all – including what kind of bakery you are also has an influence on your costs. If you're going for a dining seating type of bakery, then your service will have you shopping for tables, chairs, silverware, decor and staff to wait tables. 
A way to do away with most of those things is to make your bakery franchise a counter-service one. Without a dining area, you'll rent a smaller shop space, only requiring you to display your baking options and hire fewer employees.
Our advice: be very good at only a handful of baked goods by having a narrow range of offerings. Do few but do them well. And customers will come.
By reducing the number of items you offer, you'll need fewer types of equipment and fewer ingredients on hand, saving you money. This doesn't mean you're going to have a boring bakery menu. Offer few or just one type of baked goods, but in many different flavors, sizes, and styles to pique customer interests. 
Other factors that can influence the cost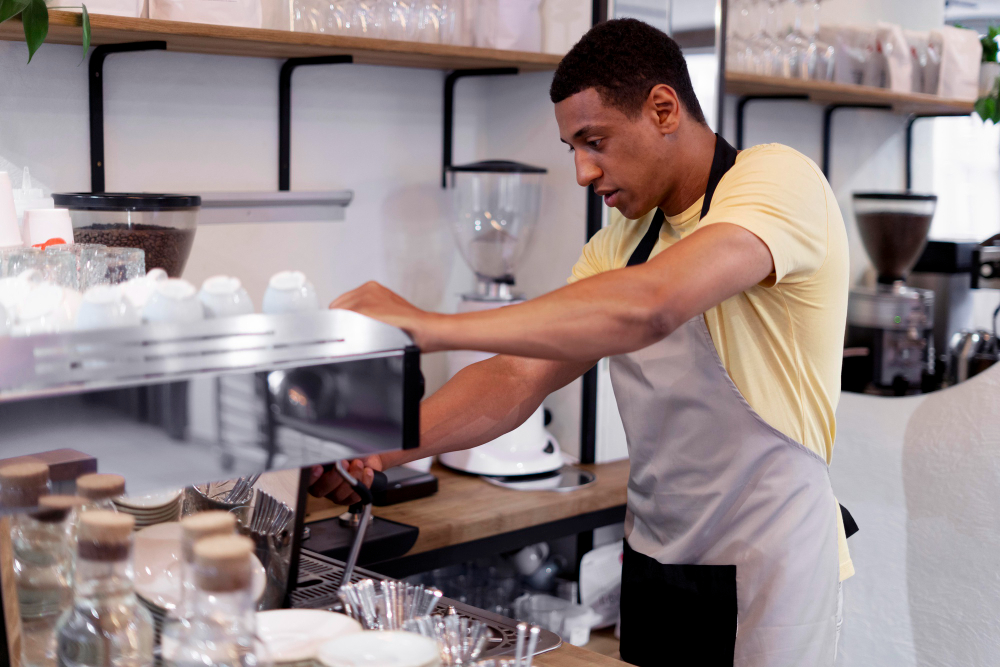 As we said, the previous two factors are what we think are the most influential to your bakery franchise cost. But other factors do exist. Some include:
Utilities
For any physical spaces – houses, shops, and such – you're going to need to pay for utilities. Your electricity and water access, gas, internet, etc. are costs that you have to take into account for all the branches you have. These things still require you to pay for and be operated on even during the pre-opening preparation phase. 
Interior design
Infusing your own brand identity and personality will cost you when designing your restaurant brand and interior design for your bakery. The display cabinet is an important design element for bakeries. 
You can also build a large window into the kitchen and bakery to show customers the behind-the-scenes operations. Other interior elements can include a sound system or a ticket system for customers waiting in line. Design can also include chalkboard walls, resale or consignment furniture, or repurposing existing furniture and signage. Think about how your baked goods can serve as visual decoration too.
Equipment
Bakery equipment serves as an investment that costs more upfront but will last a long time. Commercial bakeries tend to have higher initial costs for bakery equipment and cookware. Equipment includes mixers, ovens, bakeware, sheet pan racks, refrigerators, freezers, a fryer for doughnuts, and a dough proofer. 
Marketing/branding
Marketing and advertising budgets can range from virtually zero (if you yourself are tech and marketing savvy or have a family member or friend who is), to hundreds of thousands of dollars on a full brand, marketing campaign, PR agency, and advertising. 
For a bakery franchise, the parent company often provides free advertising, but local marketing efforts can pay off in the form of loyal customers. Potential marketing costs for new bakeries include:
Website 

Digital ads

Merchandise 

Social media marketing

Public relations (PR) services
Outdoor space
With the intention of attracting passersby, investing in an attractive storefront can pay off, especially when combined with the delicious smells coming from your bakery in the morning. Outdoor patio seating can provide an inviting atmosphere for morning coffee drinkers and pastry lovers, locals, or tourists, depending on the location of your bakery. 
Development costs
You'll need to pay for local restaurant licenses and permits. As a bakery, you may need food seller permits, or a food truck license if you're operating a mobile bakery. As we mentioned earlier, these are location-specific and can vary in range. 
Professional services
Experienced industry professionals can help to ensure that all your requirements and needs are ticked and that your books are squeaky clean for audit season. Professionals and consultants who serve the restaurant industry include lawyers, consultants, architects, designers, accountants, bookkeepers, marketing agencies, and PR firms.
Technology
Without an up-to-date web presence, your bakery might not be found online. Beyond that, customers want to be able to order from your restaurant online, join a customer loyalty program, and quickly pay with a credit card. Operational systems are also required.
Staff/employees
Restaurant labor costs can account for approximately 30% of a bakery's revenue. And hiring and retraining employees can be a challenge, so finding and keeping the right people on board is key to a successful bakery operation. 
Before the grand opening, lean on contractors and industry experts to offload some of the restaurant strategies and set up systems in the best way possible. Then, hire an experienced restaurant manager, bakers, dough makers, pastry chefs, bakery assistants, and any roles specific to your bakery.