Have you ever visited a store, such as a supermarket or smaller retail store, then you were shopping comfortably? If so, congratulate the owner, then! Because he has such a merchandising sense.
Some store owners don't realize that merchandising is one of the strategies for increasing store sales. They are just focused on promotional methods, product offerings, and social media marketing, without making a sense of their customers' convenience when visiting their store.
Yet, what does merchandising means? How come it benefits the store owners and how to practice it? This article will explain why store owners need merchandising strategies for boosting store sales. Let's take a look at this whole article!
What is Merchandising?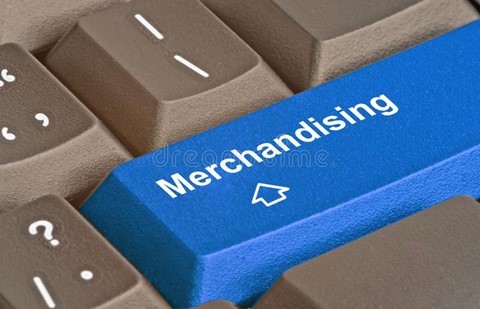 According to dictionary.com, merchandising means the planning and promotion of sales by presenting a product to the right market at the proper time, by carrying out organized, skillful advertising, using attractive displays, etc.
That definition actually implies the broad means. That's because this method includes all the efforts by the store owners (especially retailers) to buyers so that they are tempted to buy the products.
Some also define merchandising refers to the display of products available which will encourage buyers to make purchases. Generally, merchandising occurs in stores, supermarkets, or other retail stores.
Effective merchandising actually includes various things. First, organized product layouts, whether the store is better to sort products vertically, horizontally, or by-product color. The product layouts must ease the customers. Further, store layouts also take effect, whether the store layouts ease customers to find goods or vice versa. Cleanliness can also be a factor, though!
This method is very important in sales, typically in-store sales where merchandisers (someone who is an expert on merchandising) pay more attention to product displays. You have to start using best practices in merchandising for influencing customers to make purchases.
Benefits of Merchandising
If you already know the definition of merchandising, you should also know why merchandising can benefit store owners. Here are the benefits of merchandising:
1. Higher sales
When you successfully practice your best merchandising, then you have the opportunity to increase sales. For instance, by combining a harmonious store layout and visual merchandising, there is always a reason for customers to come back to your store.
2. Branding
Try to be consistent in arranging the product layout! Fixed product layouts ease customers to remember what products they are looking for frequently. This creates a structured identity and brand that customers will always recognize.
3. Increased space management
Space management includes everything related to your customer's comfortable space. Such as the arrangement of aisles, gondola fixtures, stack displays, shelves, and the entire layout of the store. Essentially, it revolves all efforts to realize your store becomes a shopper-friendly store for customers.
4. More satisfied customers
Anyone will feel comfortable when they visit a clean store, that serves good services, and has memorable layouts. Customers will always have a reason to make purchases in your store over again.
5. Increased traffic
When customers feel comfortable with your store's atmosphere, it will be easy for them to revisit for the umpteenth time. If you want more customers, try to make attractive exterior displays to make them motivated to visit your store. Using merchandising helps drive many visitors.
Merchandising Strategies
Talking about strategy, the fact is every store owner and professional merchandise has their own way of realizing the best merchandising. Yet, there is one thing that may help you to find your best merchandising. That is, always take the buyer's point of view.
Buyers will always be familiar with which store they will continue to visit or vice versa. Behind their interest, they certainly have a special reason why they always want to come to a particular store. Therefore, it is important to find out what comfort, convenience, and desire they wish for when coming back to a store.
If you want your existing customer always come and repurchase in your store, you have to make sure these things are available in your store:
Shelf signboard
Well-stocked shelves
Samples and giveaways
In-store demonstrations
Interior or in-store displays
Window or exterior displays
Spotlighting promotional items
Grouping related products together
In-store ads featuring the merchandise
Product promotion information (such as brochure)
Good atmosphere (lighting, layouts, music in store)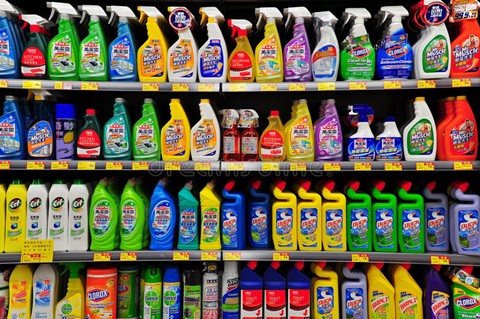 Don't Discount Cleanliness
This is one of the merchandising strategies that some store owners sometimes lose. That is, discounting the cleanliness. Cleanliness is one of the main factors why customers always come to the store. They can't possibly feel at home in a dusty store, with cockroaches under shelves, cobwebs in wall corners, scattered trash, or messy products on the floor.
Even if it's just a fingertip of dust, start to mind your store's cleanliness! You can clean floors, shelves, and walls regularly before the shop opens or after the shop closes. Don't forget to always organize things. Also, pay attention to the space that customers might be comfortable moving to.
That is the definition of merchandising, benefits and strategy. Merchandising takes a major role in the retail business, especially retail stores. Unexpectedly, merchandising is also capable of increasing and boosting traffic.
If you are a store owner and understand the definition of merchandising, benefits, and strategies, try to put it into practice! Hope you find this article helpful!