Now, some social media even provide special features for users who do buy and sell activities. For instance, Instagram provides Instagram For Business features, WhatsApp with its WhatsApp Business, Facebook with its Facebook Marketplace, and so on. These features make it easier for merchants to sell and advertise their products, also buyers will find it much easier to find certain products they want and need.
Well, if you are a business owner and interested in marketing and advertising your brand on Facebook Marketplace, let's see the following article!
Facebook marketplace definition
Facebook Marketplace is one of Facebook's features that provides business owners to sell and market their products on Facebook. This feature was introduced in October 2006 as an online space where users can buy and sell new and used products locally at affordable and reasonable prices.
Learning Facebook Marketplace means learning effectiveness.
As a buyer, you will find it much easier to find the specific product you want, whether paid or free stuff, near your neighborhood. As a seller, you will find it much easier to get buyers because Facebook is the most used social media by people all over the world.
Using Facebook as a marketplace also helps you to generate income for your business. The best news is there is no fee to register, which means all the profit is yours. However, when the customer orders your product, you will pay 5% of the product price after shipping the item.
This feature is suitable for people from all walks of life, whether you are an artist selling your work, a fashion business, real estate, an entrepreneur, or just someone who sells used goods. Facebook Marketplace literally can be used by anyone.
Benefits of using the Facebook marketplace for business
Facebook is one of the most used social media by many people in the world. There are even more than 2.7 billion users using Facebook for a month and 1 billion of them actively use the marketplace. With this number, Facebook promises good marketing potential.
Here are some of the benefits that you will get when you are active on Facebook Marketplace:
1. Product listings for free
If you are worried about the fee you will pay when marketing a product in the marketplace, now you don't have to worry when using the Facebook Marketplace. Facebook doesn't charge sellers who do product listings on its marketplace.
Sellers can freely put their selling products according to the categories. However, Facebook will charge 5% of the selling price, when the seller successfully sells the product and ships it to the buyer.
2. Accepting any payment methods
You don't have to worry about payment methods on this marketplace! Facebook provides a variety of payment methods for each user's country.
As a seller, you can choose the payment method freely because there are various bank accounts on Facebook Marketplace. You don't use a bank account? You can still choose digital wallet payment methods and various payment providers on this marketplace.
3. Build customer relationships
Facebook Marketplace works when sellers and buyers find a mutual agreement. This agreement happens because of the Facebook Messenger feature. This feature certainly helps buyers reach sellers, whether asking for product specifications or final buying decisions. Of course, this interaction will help in building customer relationships.
4. Facebook personalization
Facebook makes it easy for you to target your potential customers. Facebook is able to target consumers who have purchased products in your store or prospective customers who will potentially buy your products by adjusting their core profile.
With this system, Facebook helps you if you are curious and anxious about how to get more views on Facebook Marketplace. The Facebook system certainly helps its users to get more views.
In short, when potential buyers are searching for furniture products and you sell similar products, Facebook is able to show your product on their Marketplace homepage as a product that is recommended to them.
This is an example of product recommendations that relate to user profiles: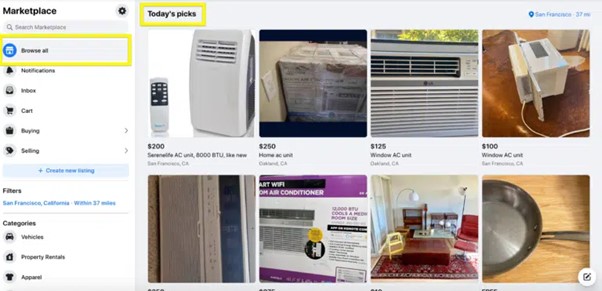 5. Identify customer preferences and best-selling products
Facebook makes it easy for you to find the products that buyers are most interested in. With this, you can predict the items you will sell. You can look at each product category list to find out which products are most in demand. The list will show the most desirable products from the top and the bottom as the least desirable items.
How does the Facebook marketplace work?
Facebook Marketplace works because of its simple category system. First of all, the seller lists the products for sale at their location. Then, when potential buyers search for the product they want, Facebook will retrieve information from their account to track their location, so their homepages are filled with products that are nearby location.
When there is a match between the location and the item, the potential buyer will contact the seller via Facebook Messenger to find a price agreement, payment method, delivery system, and other things. It's a seamless process, isn't it?
What to sell on the Facebook marketplace
You can sell various items on the Facebook Marketplace. However, it turns out that not all types of things are allowed to be sold in the marketplace. You need to know the various types of things that are prohibited to be sold on the this marketplace.
Here are some items that are prohibited for sale according to Facebook:
Alcohol
Animals
Services
Gambling
Stolen goods
Adult products
Recalled products
Body parts and fluids
Ingestible supplements
Hazardous goods and materials
Medical and healthcare products
Digital products and subscriptions
Digital media and electronic devices
Weapons, ammunition, and explosives
Human exploitation and sexual services
Tobacco products and related paraphernalia
Products with overtly sexualized positioning
Documents, currency, and financial instruments
Prescription products, drugs, and drug paraphernalia
In short, you can't sell every item listed on the list above. But, you can still sell any type of thing besides those on the list. Try to follow these rules so that your marketplace can run properly.
How do I get a Facebook marketplace?
Log into your personal or business Facebook account (or create the new one)

Look for the Facebook Marketplace icon and click it

Click "+ Create a new listing (desktop)" or the "Sell (mobile)" button
Choose your listing types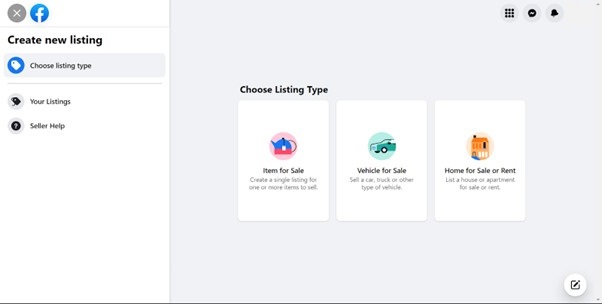 Select "Add photos" to upload some pictures of your item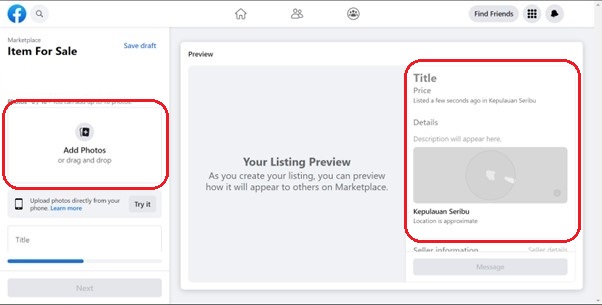 Add a thorough description of your item and its additional information

Don't forget to confirm your location and set up delivery

Choose where to promote your listing

Publish your listing and ready to roll!
How to get paid Facebook marketplace?
This is all you need to do to get paid on Facebook Marketplace:
Go to Facebook settings and Privacy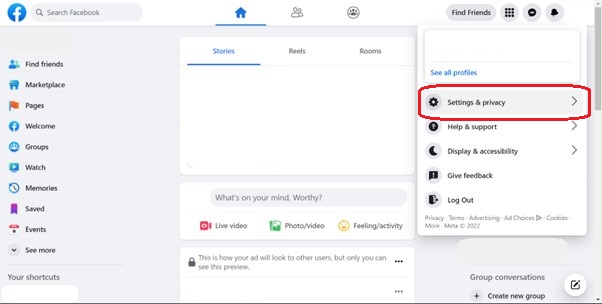 Click Ads Payments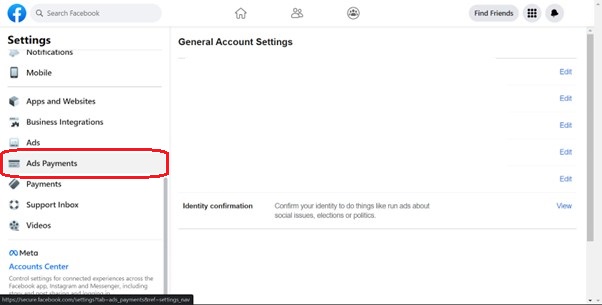 Select "Add Payment Method"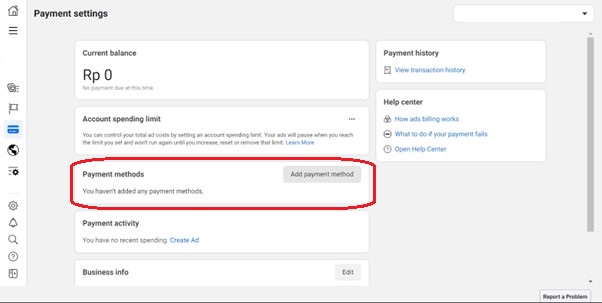 Then add your payment account" and sign in with the payment account you want to use.

Enter your card number

Click "Save"
That's all you need to know about Facebook Marketplace! Facebook Marketplace is indeed an easy feature by Facebook which can help any business owner to sell their products to their surroundings. If you are a business owner, go make some sales on Facebook freely and easily. In final words, hope this article helpful.