Shopping online isn't too different from going shopping at your nearby mall. It's just more convenient. And one really helpful aspect that makes online shopping so convenient is allowing customers their own online shopping carts. So let's see the major role shopping carts play in e-commerce.
What is an e-commerce shopping cart?
Think back to when you go shopping at any mall. You get yourself a shopping cart to roll around to carry groceries as you move from aisle to aisle. And when you're done, be it you've chosen one item or many, you head to the checkout counter. An e-commerce shopping cart mimics this experience.
An e-commerce shopping cart allows customers to select a product(s) and stores them in a virtual shopping cart until they're ready to purchase the item, either immediately afterwards or some other time. It takes care of payment methods, customer info for the merchant, order and product inventory management, taxes, shipping costs and other essential features. 
Types of e-commerce shopping carts
There are 2 types of shopping carts that you can use for your e-commerce website:
1. Hosted shopping cart 
An e-commerce shopping cart is provided by a third party. Hosted shopping carts are a great option for new businesses and/or businesses with limited technical resources. It's easy to set up and integrate with your other business tools and platforms. 
2. Licensed shopping cart
This e-commerce shopping cart is completely custom. It requires more technical resources for implementation and maintenance for the control you're getting over its functionality and design. Licensed shopping carts are good for merchants with complex tech stacks and with more technical resources available.
Why an online shopping cart is so important?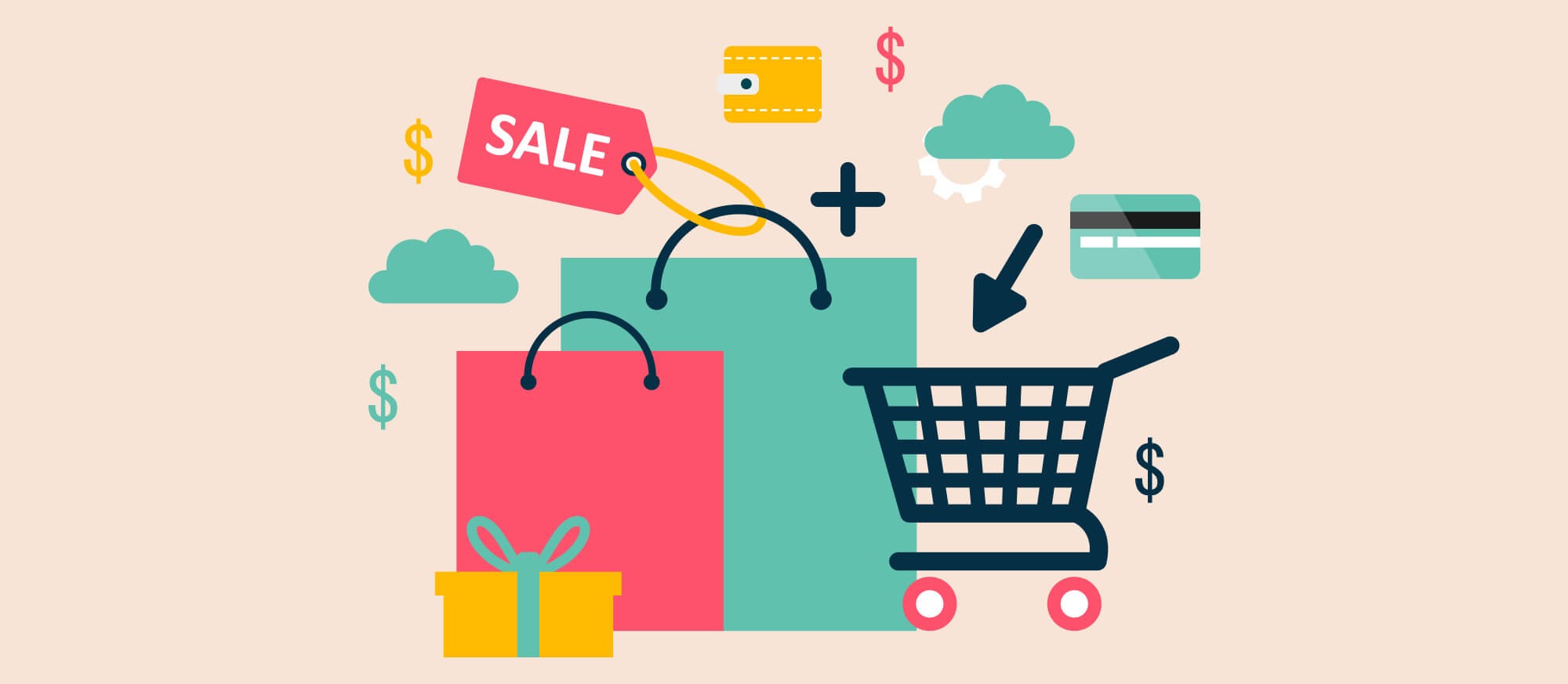 A good, working shopping cart is a staple of online shopping to the point where it's pretty much expected by customers. The reason an online shopping cart is so important to e-commerce:
1. Offers convenience
Just like an actual shopping cart in real life, being able to store and collect items as customers shop adds an immense amount of convenience to the experience. It's almost taken for granted these days, but the extra features that shopping carts give alongside simply storing items for later are really useful.
2. Have various payment methods
Shopping carts process transactions for you and offers various methods to pay. Most online shopping carts can accept numerous payment options; credit and debit cards, PayPal, Venmo, Apple Pay, Google Pay, etc. Integrating these options into the process also makes checkout easier for customers.
3. The right cart provides safety
The right online shopping carts can also be made safer by equipping them with security features. These include digital certificates, advanced verification requirements, intrusion detection systems (IDS), private networks and more. 
4. Increase conversion
Easy-to-use shopping carts facilitate sales conversions rather than slowing down the process. A seamless experience during the checkout process can keep customers on board with your services, preventing people from going elsewhere to shop, increasing your potential revenue stream.
5. Best tool for retargeting customers
When customers add products to your online shopping cart, you gain info and data on them. You can then use the data to learn more about their behavior and create personalized offers, essentially marketing to customers based on their cart interactions. This can be a powerful tool for retargeting your customers.
How an online shopping cart works?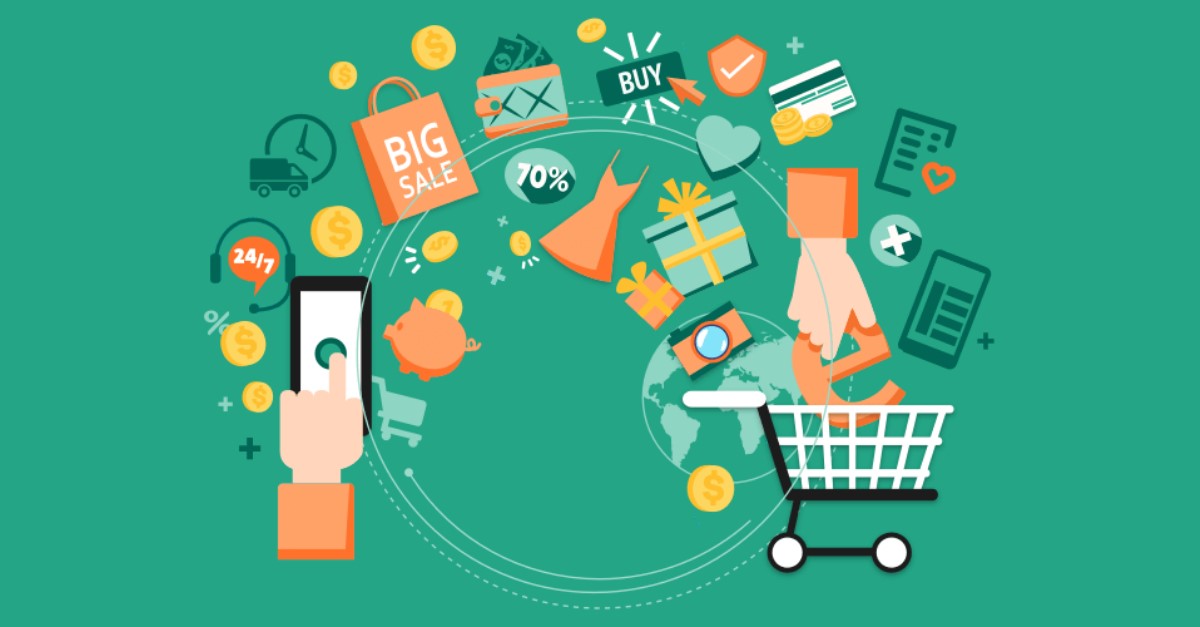 An online shopping cart is actually more useful for you, the seller. So you also have your share the experience. On that note, shopping carts work from 2 perspectives:
From the customer's side
From the customer's point of view, this is basically how it would go:
1. Add to cart all your products
A fundamental function to an e-commerce shopping cart. Products should have an 'Add to Cart" button to easily add an item to the cart with just one click. But customers might not buy an item straight away. People do tend to use the cart to just consider items.
2. Review your cart
And considering selected items means reviewing their shopping cart. Customers should have this opportunity. They might not want an item or want a different size, quantity, color and specs. For customers, these adjustments should be seamless and easy to do from the cart.
3. Complete the purchase
The online shopping cart software you use should automatically calculate and display shipping costs, taxes, discounts, etc. Having to fill in too much payment and shipping info can be a turn-off for many people, so streamline the process by adding features like autofill forms, integrated payment options, guest checkout options, and one-click account linking.
4. Continue to shop
Even though the sale is done, continue to encourage your customers to continue browsing through your store. You can do this by offering future purchase discounts, showing related products to their purchases, encouraging engagement on social media, and asking for email sign-ups. Use data on your customers' behaviors and try to convert first-time customers to repeat buyers.
From the merchant's side
From your side, as the merchant, the shopping cart should be just as user-friendly. Common features that a shopping cart manages on the merchant side include; your inventory, product descriptions and metadata, price info (promotional codes, discounts, and taxes), shipping options, payment options, customer info, order confirmation and identifying returning customers
How to choose the right online shopping cart for your website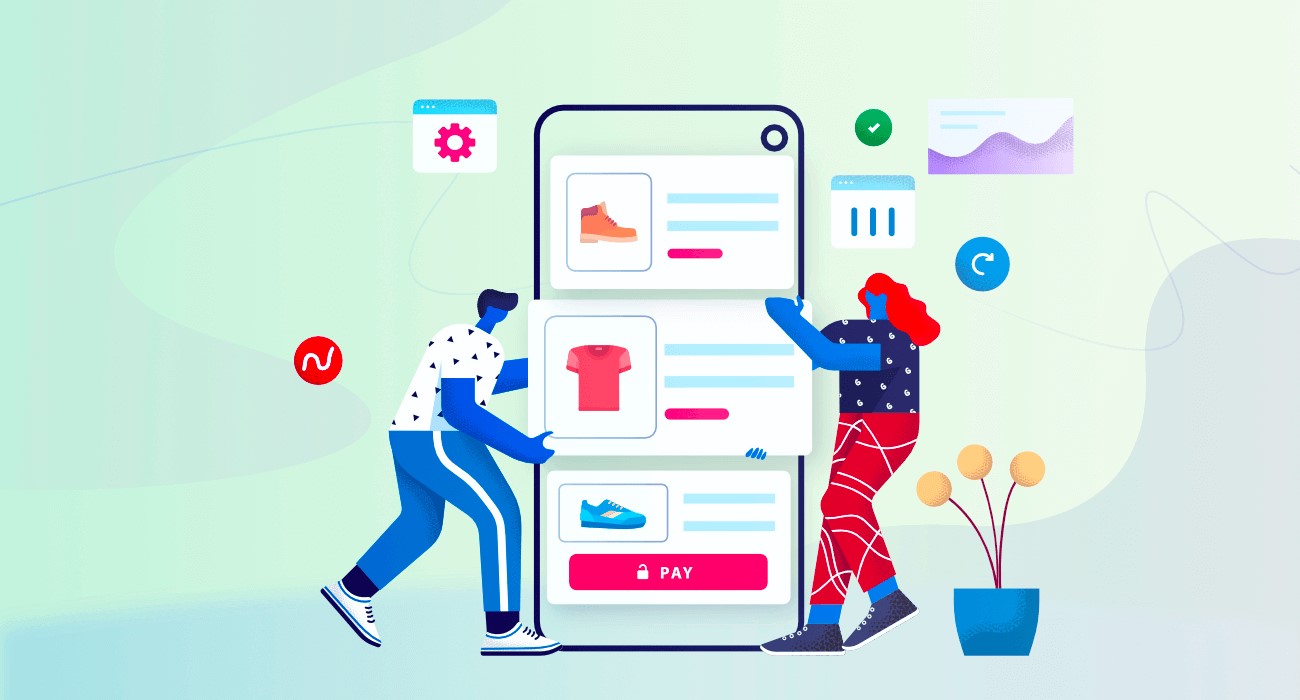 Whenever you're considering and researching the right option as your online store's shopping cart, look into the following factors:
1. Pricing
Consider your budget. But don't just choose the cheapest option because it won't necessarily be what's best. Look at your potential fees for every month, payment processing, transfers and cancellations and the minimum transaction volume requirements.
2. Integration
Look for an online shopping cart that offers not only integrations with your existing e-commerce platform but additional options as well. Chances are, your online business will grow over time so you need business tools and solutions that can adapt and grow with you.
3. Accepted payment methods
Options are a good idea to keep customers coming back to your store to shop. So it's important to select an e-commerce shopping cart that works with many payment methods which include credit and debit cards, mobile wallets, PayPal, and buy now, pay later services and others.
4. Customization
The ability to adjust the overall look and feel of your online shopping cart to match your branding and optimize the user experience is what you want. A better checkout flow and design along with some improvements to the checkout design, you can increase conversion rates.
5. Shipping options
Customers need some level of freedom and that includes choosing their preferred shipping methods. It is really important ot choose a shopping cart that allows customers to customize how they want order to ship.
Best online shopping cart software for e-commerce
If you're ready to select an online shopping cart software to use on your online store, we have some recommendations for you:
1. Shopify

It's probably the best all-in-one solution for e-commerce and website beginners. It's simple to use, has a big community if users and for service, and has a lot of resources. 
2. Snipcart

This is best if you're converting an existing website into an e-commerce store and if you want more flexibility. This shopping cart is customizable, easily integrated into your website, and has a comprehensive merchant dashboard.
3. Shopwired

This choice is an online shopping cart and basic e-commerce site builder in one. You can create a customized and branded online store and sell on multiple channels.
4. Opencart

This could be an attractive option for budget-conscious merchants. It's free to download and use. It's also ideal if you're a business with the technical expertise and resources needed to build and customize an effective checkout.
5. Ecwid
The one best suited if you want to sell on social media and marketplaces. You can easily sell on social media, it has a free tier, an app market for more integration and marketplace support.
A store for your shopping cart
Before you get into getting your own online shopping cart, you'll need an ecommerce store first. Why not get started with us here at Yezza? With us, you can upload an unlimited amount of products to your store and generate sales as you sleep!