If you want to start a business, the first thing you should do is decide what kind of business you are going to build or what kind of business would be suitable for you. That means you need thed inspiration to get business ideas that match your needs and abilities the most.
However, do businesses can run easily in this new normal era? Keep calm, you don't have to worry! COVID-19 has taught us a new normal system, that most activities can be done and completed only from home.
Hence, Yezza has prepared several ideas that you can do just from home. Check this out!
1. Blogging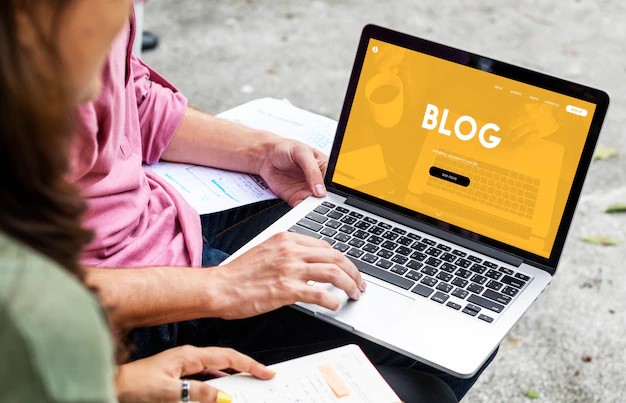 Do you have a passion for writing and have an interest in sharing it on the internet? Then blogging can be your choice to write on the internet.
You just need to write freely about things that you like, such as music, movies, food, etc. Then you can make money through affiliate marketing or google display ads.
2. Photo or Video Editing
Social media marketing has become a reliable strategy for the majority of business people. That means, they often create content to visually promote their business, either through photos or videos.
If you have the ability and passion for photo or video editing, you can use this opportunity to earn money.
For instance, if you have a relative who started a business, then you can offer photo or video editing services for them. This might be helpful for them to promote their brand.
3. Landscaping and Gardening
If you love plants and have a knack for art arrange them into beautiful formations. Then landscaping can be your choice to start a business.
For the first step, you can offer services to your neighbors so that they let you organize and maintain their yards. Who thinks that by loving plants, you can get a good income from them?
4. Photography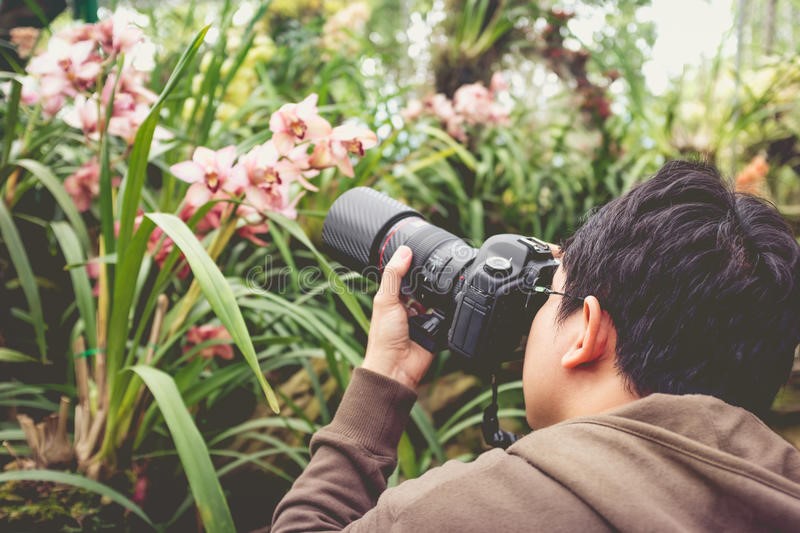 We know that many websites facilitate photographers or illustrators to post their work for commercial purposes. Such as, Freepik, Pexels, Shutterstock, etc. If you have a passion for photography, you can use this opportunity to earn income and start a business in this field.
In addition, you can also become a photographer on demand, such as taking photos at weddings, music events, etc. Offer photography services to your relatives, and take photos at their events.
5. Courier Service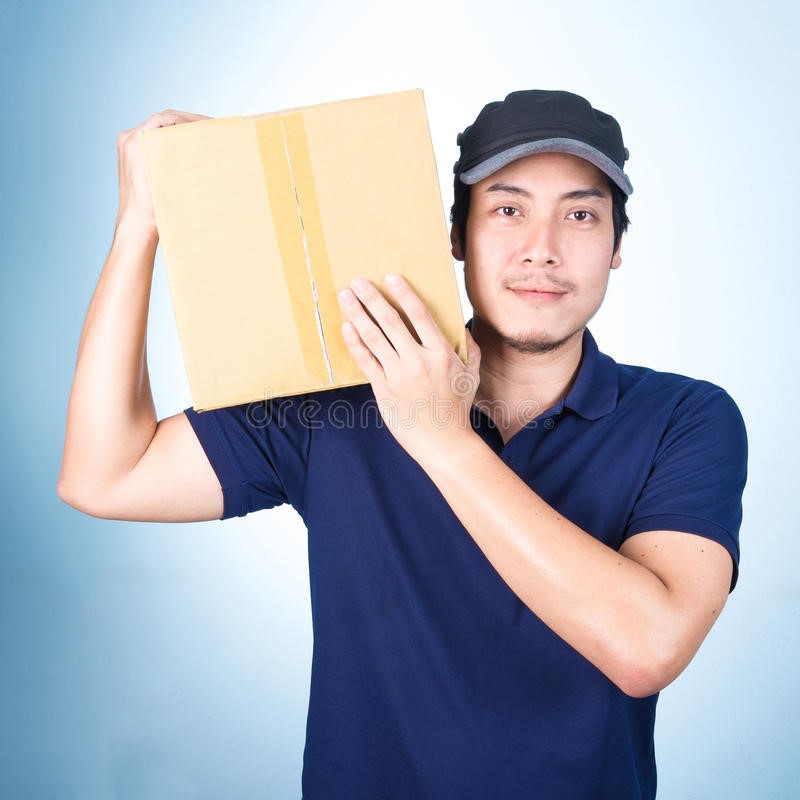 If you have a vehicle, whether it is a bicycle, car, or motorbike, and also you have good time management skills, you can start a business as a courier service.
You can open service for purchasing and delivering goods, such as food, medicines, kitchen ingredients, etc. You can start this business with you as the courier or hire another courier to work with you.
6. Graphic Design
Graphic design is one of the small business ideas that is often sought after in the business world. Business people from small to large scale need a graphic designer to help them promote their business in a good visual format.
If you have passion and the ability to visualize content, graphic design can be the right business field for you.
7. Dropshipping
Dropshipping is a business model that is often loved by start-up businessmen. Dropshipping is suitable for someone who wants to start a business using small capital and has difficulty stocking products.
If you are a beginner who has small capital and doesn't want to be bothered by stocking products, dropshipping may be the best choice for you to do a small business. You can sell food, clothing, beauty products, etc.
8. E-commerce
Buying and selling goods online, such as on Amazon or eBay, maybe something you usually do. However, have you ever thought about creating your own e-commerce and selling things that people like? If so, you can do an e-commerce business to start your business from home.
9. Translation Service
Do you have the ability to understand and master two or more foreign languages? And you want that ability to be a business opportunity for you?
If you are bilingual, why not start a translation service? You can use several translation marketplaces such as Protranslating, Translatorsbase, Gengo, etc. or you can offer services to your relatives to translate emails, documents, content, etc.
10. Cleaning Service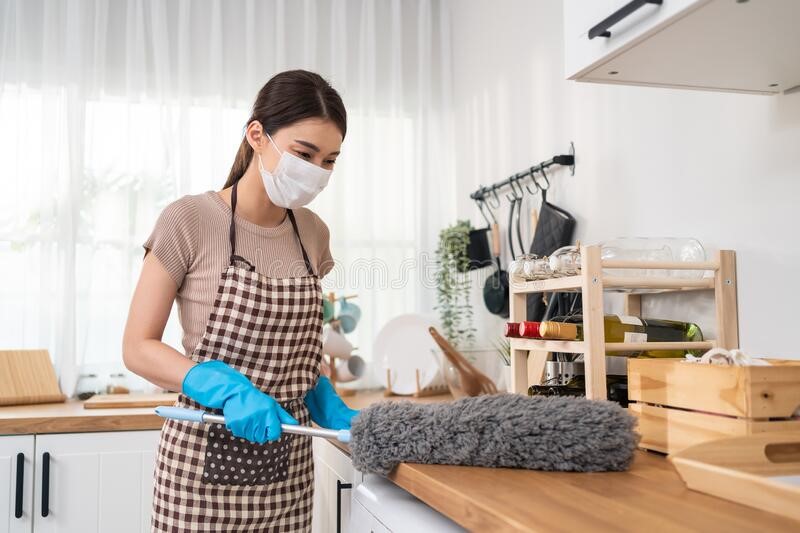 Have you ever met someone so busy 24 hours a day, that it doesn't allow them to clean their own house? Of course, they will be very happy if there is someone who offers cleaning services for their home.
You can take this opportunity if you like cleanliness and want to turn it into a business. Start creating a cleaning service team and provide services to those who need cleaning services at their homes.
11. Digital Marketing
Digital marketing has always become a reliable strategy in this digital business world. If you have SEO, content marketing, pay-per-click advertising, web development, or social media management skills, you can turn it into a business that you can offer to businesses. Whether it is a small, medium, or large-scale business. To start building a team and offer your services!
12. Calligraphy
Calligraphy is often used to write beautiful invitations, greeting cards, or displays. So it's not uncommon thing that calligraphy writers often use this opportunity as a business field, if you have beautiful writing skills and intend to make it an income, you can sell your calligraphy work on social media.
13. Catering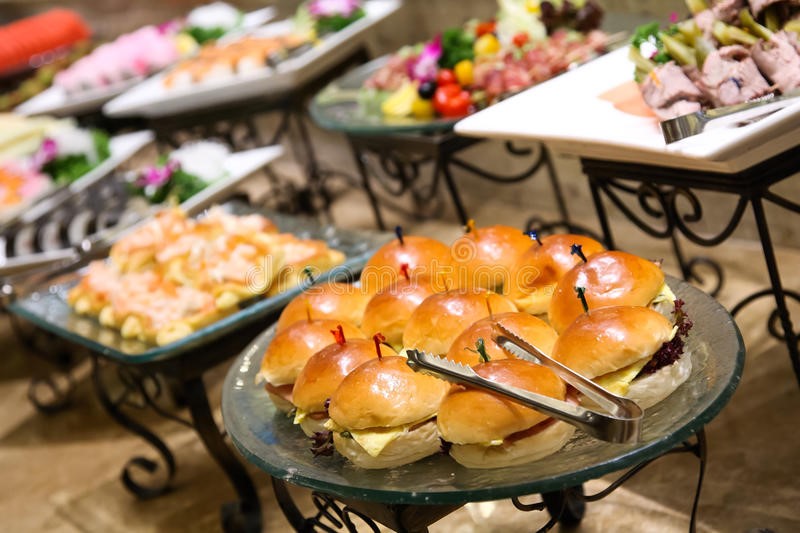 If you like to cook and don't mind cooking in large portions, then opening a catering business could be the right business idea for you. Catering business has benefits for you, even if you are a beginner entrepreneur.
This is because the catering business is always required for those people who hold parties, meetings, family gatherings, etc. Try to explore all kinds of food and offer your services to your relatives.
14. Transcription Service
Have you ever seen a video that has running text underneath when you open your own social media? Besides it helps the deaf to watch a video, it is also helpful for those who want to see the video but are not interested in listening to it at a loud volume.
Giving text to videos is not a tough job, yet it can be a tiring job if you have long-duration videos. This opportunity can be a potential to offer transcription services to those who feel overwhelmed by this job.
15. Real Estate
For some people, looking for a home market is an overwhelming thing to do. It is not an easy thing for them to choose their dream house. If you are good at socializing and easy to offer services, then becoming a real estate agent can be your choice to start a business.
First of all, you can take classes and exams to get real estate agent certification. This sounds a bit inconvenient, but there's not a big deal if this job is suitable for your passion and skills.
16. Consulting
If you are someone who likes to learn and has an interest in a specific topic, you can start a consultant service business. For example, if you have knowledge of the fashion field, you can open a fashion consultant service for those who need it.
Also, if you have digital knowledge and social media marketing, you can guide someone who just starts a  small business.
17. Food Truck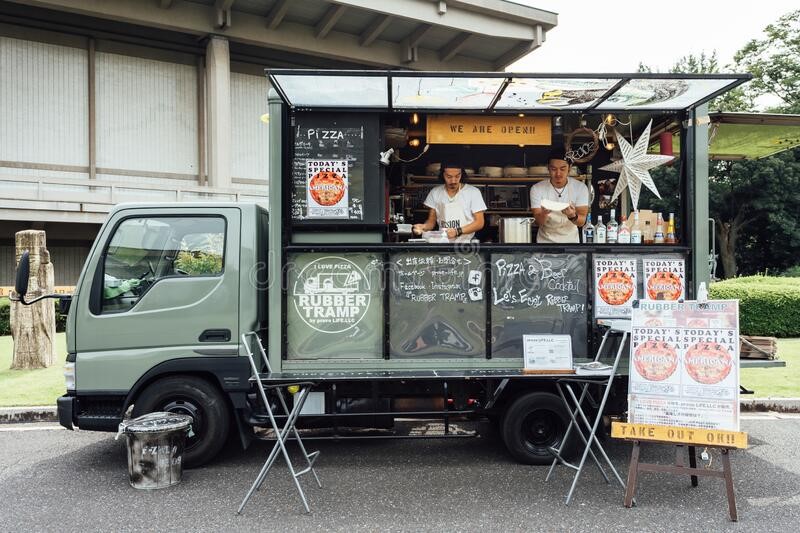 Do you have a passion for the culinary field and intend to open a restaurant? However, in the end, you backed out because the rent is way expensive? It seems that the food truck business can be a good opportunity for you.
When you open a restaurant, you can only serve food to consumers around your restaurant. But it would be a different thing if you open a food truck, you can serve every hungry customer in every corner of the city by opening a food truck.
Also, your market can be wider compared to when you open a restaurant just at one point.
18. Movers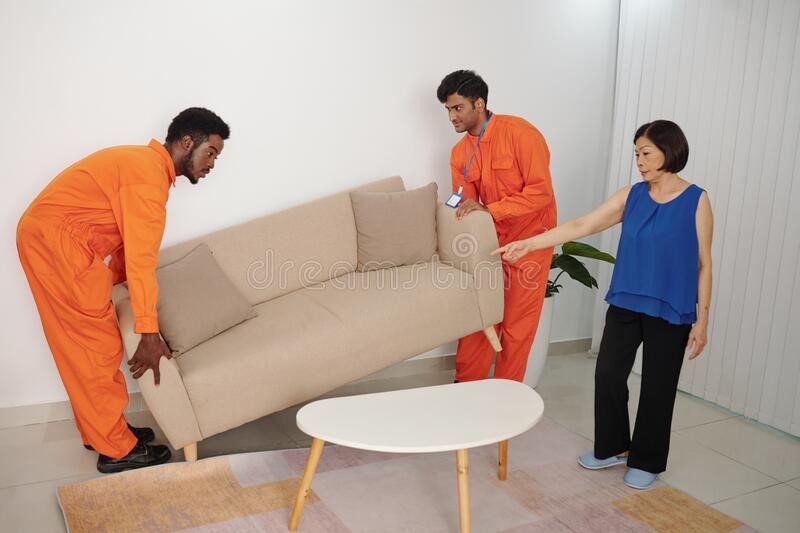 For some people, it is an overwhelming job when you have to package and move goods at one time. Even more, if you have large and bulky items.
Job movers can be a solution to help them move their belongings, such as furniture, large electronics, bicycles, motorbikes, etc. You can take this opportunity to open a business in this field.
For the first step, you can offer your move service to your relatives. Ask them are they need someone who can help them with moving some stuff.
19. Proofreading and Editing
Are you a detail-oriented person? And you love words and grammar?
Proofreading or editing scripts can be one of the best jobs that might suit you the most. You can do it at home conveniently, also you can even do it as easily as you sit in front of your laptop.
20. Bookkeeping
Do you have relatives who are running a small business and find it difficult to keep their financial records? And you are someone who is number-oriented and loves budgeting and finance?
Bookkeeping might seem like the right fit for you. You can start offering bookkeeping services to those who have businesses and lack budgeting skills.
With this job, besides you getting income from this service, they also feel helped because their financial system becomes neater. Win-win solution found here!
21. T-shirt Printing
Have you ever thought that you can run t-shirt printing just at home? If you are interested in the fashion field, but at the same time you are an art person, you can turn t-shirt printing into a profitable home business.
Although you will need a t-shirt printing setup and tools to do this business, you can try this kind of business because the t-shirt market has become wider and busier.
22. Web Design
Who thinks that a website could be beautified and arranged in such a way that readers could read it comfortably? If you like the world of websites as well as design, you can try making several choices of themes and plugins that might interest developers.
23. Sewing and Alterations
Many people get a defect in their favorite clothes and choose to sew them instead of buying a new one. Yet, not many of them have sewing skills and experience difficulty to solve this problem.
Seeing this condition, you can use it as a business opportunity for you. If you have sewing skills and love to work with needles, this kind of business is totally perfect. Or you can just hire an expert tailor so you can run this business.
24. Hairdressing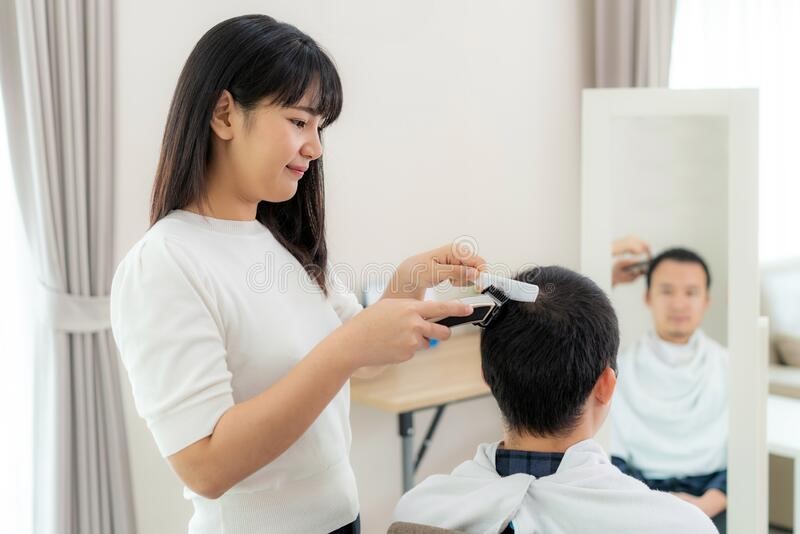 If you have the ability to care for and do hair, the hairdressing business is perfectly worth trying. For the first step, you don't need to have a fancy salon to start a hairdressing business.
You can offer your services door-to-door to your neighbors or closest relatives. So, they could find that you have this kind of skill and intend to turn it into a business.
25. Social Media Management
It is a familiar thing that many businesses use social media as a medium to market their products. It is also undeniable that this phenomenon makes business people have their own social media management so that the content is conveyed properly to the audience.
And this is not something that ordinary people can do. They need social media specialists to manage their content.
Social management needs to know what content is needed by the audience and when they should release the content. This is the latest science that is really needed in this digital era.
If you have the ability to research audience needs for content and can see audience behavior on social media, this job is perfectly worth trying.
26. Pet Grooming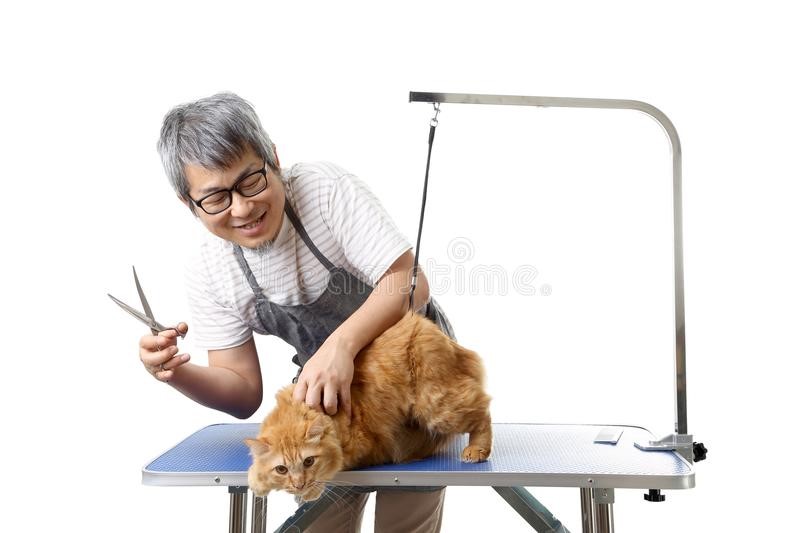 Do you like animals and have grooming skills? Try this job! Maybe you will need some equipment and tools may be needed for this pet grooming.
However, you need to know that this job is quite sought after by people because not everyone has the time and ability to groom their pet.
27. Data Entry
This is one of the best business ideas for beginners. Many companies hire freelance data entry rather than recruiting office employees for their company.
This is because data entry work is generally a job that can be done by anyone. If you are interested in this job, you can access it on the freelancer marketplace.
28. Tutoring
We know that covid-19 makes the new normal occur forcibly by people all over the world. We have to do the work from home, and also do study activities online. Initially, this is not a common thing, but now you can use it to become a business field.
If you have a certain knowledge of one or some fields and love to teach, opening an online tutoring service may benefit you. For instance, if you are knowledgeable in a math subject, you can offer one or more students to study with you outside of school hours.
Of course, this job will be helpful because it will be easier for them to take other certain subject perspectives outside their school system.
29. Handyman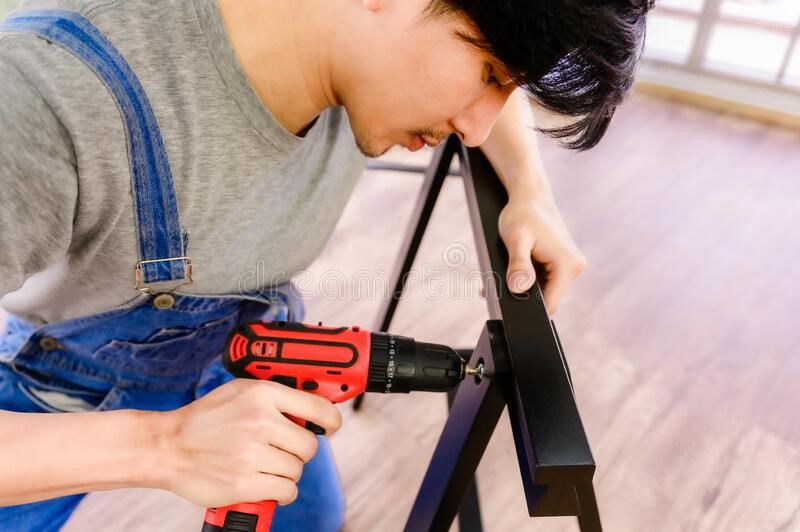 Do you have a magic touch on your hand? A magic that can repair all broken things back to their original state? Good to hear that!
Because not everyone can have a 'magic touch' like you do. If you have this kind of ability, you can open a handyman service to help those who have difficulty fixing things.
30. Thrifting Reseller
Do you ever see someone throw away their unused clothes? Not only clothes, that could be bags, displays, paintings, etc. instead of just throwing them away, have you ever thought about reprocessing the item to better condition and selling it to other potential enthusiasts?
If so, a thrifting reseller is a right job for you. Try opening a thrifting reseller service and selling the used goods at a more affordable price.
Thrifting resellers can attract former enthusiasts of the item to buy the items you offer because of their affordable price.
Those are 30 business ideas that you can do just from home. I'm pretty sure that these ideas are able easy to do. But, choose the idea that suits your ability and skill the most. Think wisely so all the profits are yours, instead of the risks. Hopefully, Yezza can answer your confusion and motivate you enough to start a business.
If you already have a small business, either at home or a cooperation business with others. You should consider making it online to sell it widely. If this thing matters for you, Yezza is ready to help you realize your dream online store!
Yezza makes it easy and fastly to help you go online right away. Just 9 minutes to set up your own online store! Consider joining Yezza? Go check the offers, then!