There's one strategy that would probably suit every kind of business, whether it's a big, intermediate, or small business scale. That is the "Word of Mouth Marketing" strategy.
Now, various marketing strategies emerged intending to increase sales or simply increase brand awareness. In addition, the high level of public consumption makes entrepreneurs take the benefits to promote their products intensively.
Sometimes, the various kinds of marketing strategies make entrepreneurs feel confused about choosing which strategy would suit the most to their business.
It would be nothing if you can't choose which one suits your business the most, even if you choose the best one.
However, What is the word of mouth marketing? How does this strategy benefit you? This is the power of Word of Mouth Marketing that would strengthen your business.
What is Word of Mouth Marketing?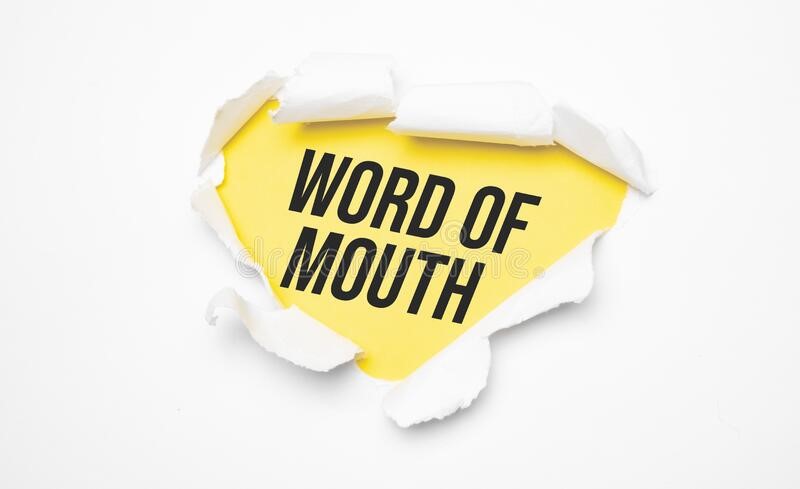 Have you ever gone somewhere and bought some stuff because your friends offer it to you? Or has your family ever said that they tried some products with good service and facilitation?
Or have you ever offered some places or products to your friends and family because of your good experiences when you tried them?
Technically, you've done the word of mouth marketing strategy. Yet, what is exactly the word of mouth marketing?
Word of mouth marketing, or word of mouth advertising is a marketing strategy that makes people talk about your brand, products, or services in dialogue with others.
This kind of marketing strategy happens when someone feels impressed or got a good experience because they buy or try a certain facility or stuff.
To make this happen, sometimes we don't need a definite strategy, it often just happens because of the sincere impression of the customer.
However, as time goes by, this activity is used as a marketing strategy that is proven to be effective in increasing sales or increasing brand awareness.
Thus, more often businessmen arrange in such a way that word of mouth marketing would occur to their business.
The Benefits of Word of Mouth Marketing
Word of mouth marketing is a business strategy that is most likely to be carried out by anyone and any type of business. Because it will help you to get many benefits with an effort that may not be as big as other marketing strategies do.
So, what are the benefits that you can get from word of mouth marketing?
1. Build your brands
The first benefit that you can get is you can build your own brand. Word of mouth marketing works when your customers tell and offer your product to their relatives.
This work signifies that the more people who talk about your product, the more people will know your brand. So, if this phenomenon happens, you can make them potential or regular customers.
In other words, the larger word of mouth marketing works on your brand, the bigger opportunity would open to make your brand develop. This is why word of mouth marketing can build your brand rapidly.
2. Create customers trust
The spread of brand promotions sometimes makes customers confused about choosing a product. Not often, do some brands have an attractive promotion method, yet turns out it doesn't have a good enough product quality. This can lead to bad experiences among customers.
This experience grows a skeptical mind among customers, because of their fear of trying a new brand or product. This of course harms us as newcomers in the business world. But, it wouldn't happen if they get recommendations directly from their relatives.
People likely trust the recommendation from their relatives, compared with any interactive promotion concept. If your loyal customers offer your product to their relatives, it will make their relatives also trust the quality of your brand. With this, trust can be driven automatically because of your loyal customers.
3. Build a community
A brand can create a community (fanbase), because of the wide range of topics discussed in your brand.
By using this strategy, you are not just getting ordinary customers, but customers who can offer products and share their experiences with others. When this event has occurred, you will find a community that is loyal to your brand.
4. Increase sales at a low cost
When you have to make advertisements on television, newspapers, and pamphlets by spending hundreds or millions of costs, of course that is a large amount if you are still running a small-scale business.
Or, when you have to create various kinds of interesting content for your social media brand, it will be difficult if you don't have social media marketing skills or a social media specialist team.
Word of mouth marketing can help you to overcome these cases. No need for thousands & million to do marketing, word of marketing can increase sales well at a low cost.
5. Long-term value
Still related to the fanbase that will be formed because of the word of mouth marketing, word of mouth marketing also can show you how loyal people are towards your brand.
Someone who knows your brand from no one or tries your product intentionally, they will tend to leave and be captivated by other brands easily.
However, customers who are formed because of referrals will tend to trust and come back to your brand. People from referrals will stick together.
How to Build a Word of Mouth Marketing strategy
It's good news If you are interested in doing a word of mouth strategy. Because Yezza has prepared several things you might be able to do a word of mouth strategy for your business. Here are the things you can do:
1. Create an epic experience first
Let me know if you agree that a memorable experience will always be the best memory in your mind. This thing is used often by business people so that consumers can remember their brand when they are reminded of a pleasant impression related to the good service they offer.
Surely, you can do this strategy if word of marketing works well on your brand. For instance, you can give free stuff for their first purchase.
Or you just simply give a thank you gift card to every customer who buys your product. Whatever you do, try to impress.
2. Create an official referral program
Referral programs may be able to help you to run word of mouth marketing strategy. With this program, you can make your existing customers recommend your brand to their relatives, who might become your potential customers.
To drive this program, you can give free stuff to your existing customers if they successfully recommend your brand to their relatives.
With this system, not only you get benefits from getting new customers, but your existing customers also get gifts because of their efforts in recommending your brand.
3. Spread word of mouth marketing among influencers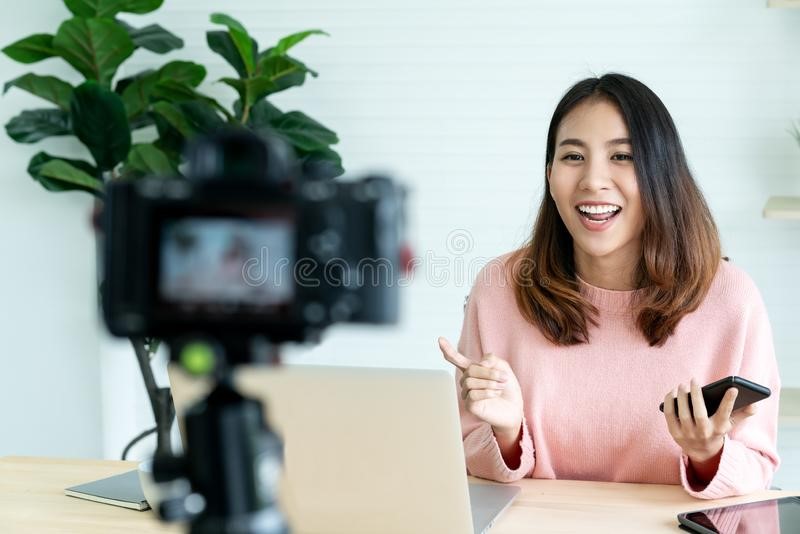 No lie, influencers can be your strongest external marketing team. It is common knowledge that many brands often use influencers to review and recommend their products to their followers.
Apart from friends and family, most people trust the reviews and recommendations of influencers more than promotional advertisements on social media, TV, or magazines. Even more, it's a great thing if influencers can encourage all their fans to buy your products.
In the first step, you can collaborate with influencers who have a familiar background with your product. For example, if you have a business in the food sector, then you can collaborate with a food vlogger.
Or if you have a boutique, you can work with a fashion specialist. Small discussions from experts can build audience trust instantly.
4. Encourage users generated content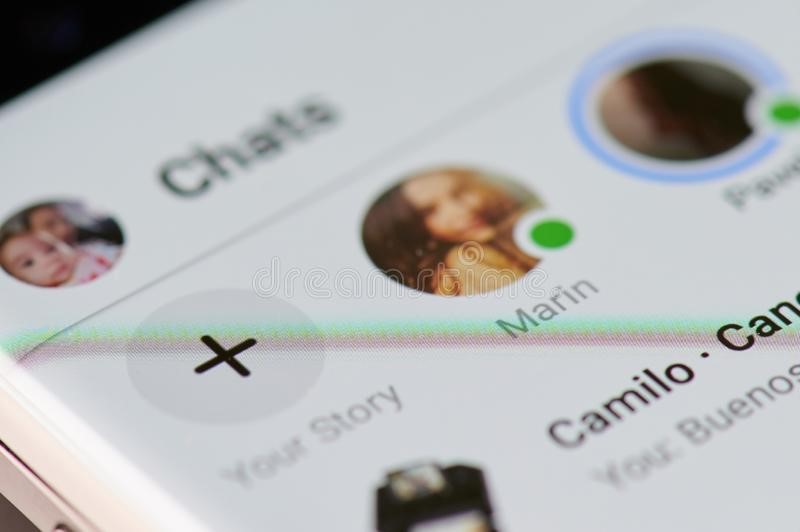 Besides the influencers, you can also collaborate with customers, whether it is an existing or potential customers. How could this effort be done?
You can make them recommend your product easily to their friends. For example, you have a system where every customer will get a 10% discount on their next purchase if they create a storygram on their Instagram, and tag your brand account.
To get the 10% discount, customers will voluntarily create content on their storygrams that indirectly invites their followers to buy your products. In this way, you can get a new market from your customers' followers.
5. Create something unique to trigger customers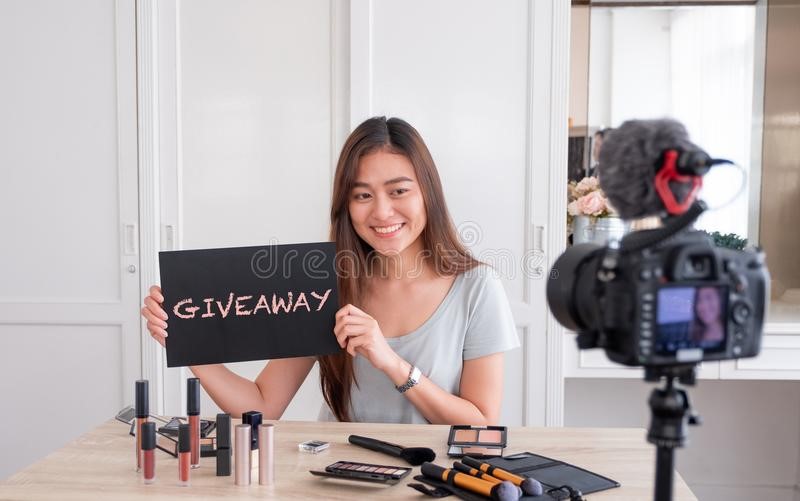 Actually, it's not a big deal if you hold an event that may make customers recognize your product. For example, you can make a giveaway or a contest where the winner will get your product for free.
This method will encourage them to invite their friends to join your current event. They'll be like, "hey, look at this brand's products! They have a giveaway with attractive prizes! Let's try it out!"
6. Push ratings and product reviews
One of the ways to make trust among customers is to increase ratings and reviews. Good ratings and reviews will indirectly make them trust that the products and services you provide are not ordinary things.
You can get this method by always paying attention to the quality of your product. Customers like good product quality. That's why you have to always give the best to them.
If something bad happens to your product, you can tell them directly and honestly. They will respect you who are able to be honest with them. And this action may grow loyalty to keep your brand at their top of mind.
That's the power of word of mouth marketing! A cheap and easy way, yet powerful to apply to your business. Every business strategies are all worthy to be practiced, yet no none of them offer loyal and long-term customers but word of mouth marketing.
In conclusion, if you are interested in doing this marketing strategy, try to always put an eye on your brand quality so that customers always tend to trust you. If you can do more, always let them experience a special moment so that they always have a good reason to make repurchases.
Hope this article helpful!