It is surely a familiar thing when you buy or sell something on the internet. Now the convenience of business could be owned by anyone. This is why many entrepreneurs promote their products on social media.
This phenomenon finally makes many entrepreneurs choose to sell their products online, instead of selling them in traditional ways. Social media has become a crowded medium for entrepreneurs to promote their products.
So, why should you promote your product on social media? And what is an effective way to promote products on social media? Yezza will help you to answer these questions!
Why You Should Promote Your Product on Social Media?
Almost all people of the world use social media to build communication with each other. Mostly, they use Facebook, Instagram, Twitter, TikTok, etc.
This is the main reason why business people promote their products on social media, especially on those platforms. They assume that social media is a wider market and the most effective way to reach potential customers.
This is why digital marketing is one of the effective ways to do promotion.
Yezza has summarized the benefits of promoting on social media just for you! Check out the following points!
1. Increase brand loyalty
When you use social media, basically there will be two-way communication between sellers and buyers. This two-way communication will become a key to brand loyalty.
When this two-way communication runs well, the buyers can easily communicate what they want and need. Also, the sellers can easily accept things that buyers communicate.
2. Easy to satisfy customer
When this two-way communication runs well, then sellers can receive and realize what buyers need and want, then customer satisfaction rapidly can be achieved.
If there's no two-way communication, it will be difficult to realize what kind of things buyers communicate. Hence, two-way communication also is the key to customer satisfaction.
3. Build brand recognition
Using social media for business purposes is not just posting your product and telling them how much you can sell the product. Yet, promoting your product is more than you can imagine.
If you are using social media for business purposes, you can tell them who you are, what you sell, and also what kind your brand is. With these things, your potential customer would easily recognize what kind of product you offer them.
This is what you can mention, "build brand recognition". Once you have the attention of consumers, you can convey your brand message easily.
4. Efficient
Compared to promoting your product traditionally, such as in newspapers, television, magazine, etc., promoting online would be an efficient way you can choose. This is because of the lower cost and the simple process.
If you could spend millions for one promotion on television, you likely could just post your product brand and do social media optimization to promote your brand. Spending millions is a huge amount for a small business.
5. Able to record brand performance
Do you know how to find out how many people have seen your ads in newspapers, flyers, and magazines? Or how to find out how many people are interested in your ad on television?
It's not an easy thing to find out how many people are interested in your ads on traditional tools.
If you are promoting your brand on social media, you can easily find out how many people have seen your product content and how many people have put interest in your brand with just a simple see how much like button they press.
These social media features definitely will make it easier for you to record your brand performance.
How to Promote on Social Media in an Effective & Creative Way?
Using social media for business purposes is not just about posting your product to social media. A good promotion is when your ads or content product can be easily recognized by your potential customers.
To increase your brand recognition, you need an effective and creative way of promotion. You can follow this method to make effective and creative promotions on social media:
1. Conduct a contest or giveaway
Conducting a contest is a subtle way to promote your product. This is the easiest way for your audience to know automatically about what kind of products you offer them.
Try to make a light, simple, and fun contest, and also give a giveaway to the participants. So that, they can use your product for free and increase the recognition of your brand.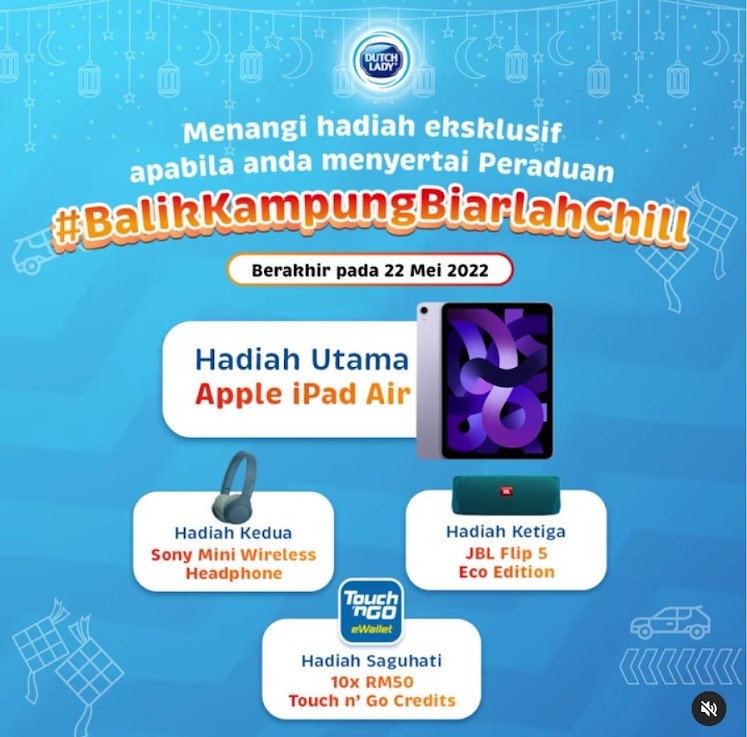 Example: Dutchlady Malaysia conducts a contest and gives some prices to the winner
2. Run deals and promo codes
Who doesn't love discounts? Even if you are not a shopaholic, surely, no one doesn't love discounts.
Offering deals and promo codes have proven to be a powerful way of promotion. You can try offering good deals and promo codes to potential customers. Such as free gifts, discounts, selling bundles of products, vouchers/coupons, buy 1 get 1, etc.
Don't forget to include time and amount limitations for your deals and promos. For example, buy 1 get 1 promo on every item just for this autumn. Or, 35% discounts just for 100 earliest buyers.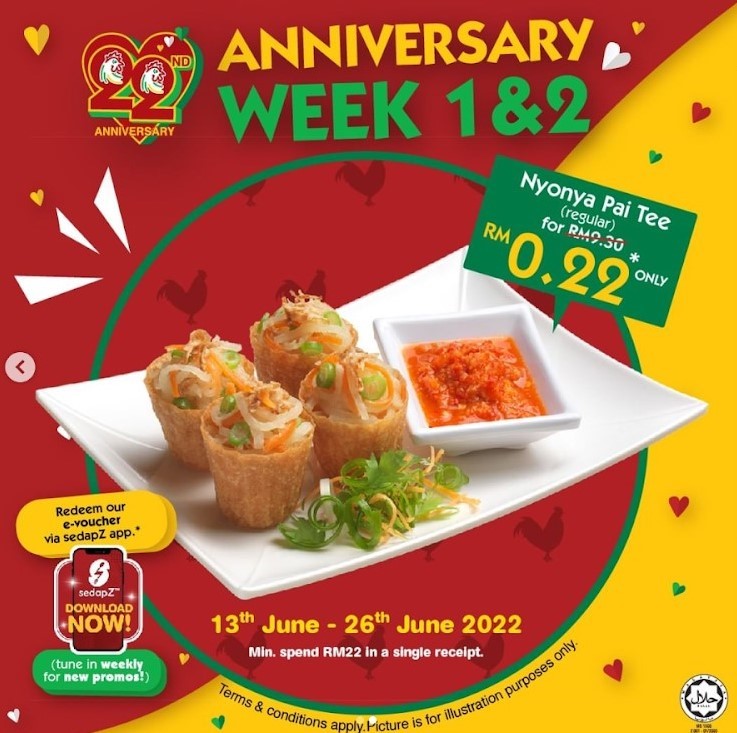 Example: The Chicken Rice Shop runs deals and promos for their anniversary in 2 weeks.
3. Provide reviews & testimonials
Reviews and testimonials can be one of the most powerful ways to promote products. Through this review, potential customers will grow trust in your brand because of the customer's previous experience.
Hence, you can provide them with some reviews and testimonials on your brand's social media. Put the reviews and testimonials in a strategic position so that your potential customer can easily find them.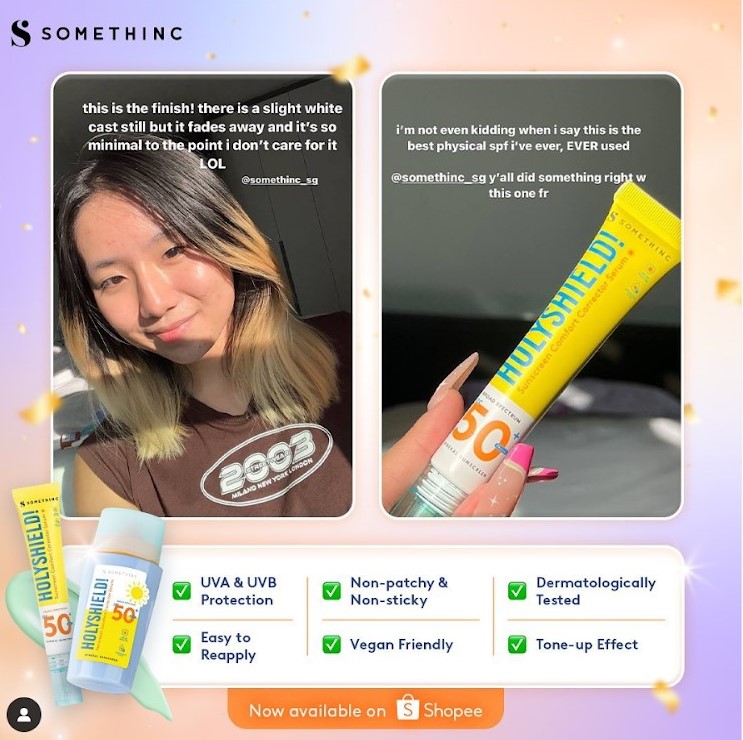 Example: Somethinc provides specific content about their product review and testimonial
4. Make a creative visual content
You can't separate the promoting products on social media from interesting content.
This is because there's always an increase in market product competition, so your visual content must be able to grab the attention of potential consumers. You can create visual content in the form of videos, photos, mini-series, etc.
5. Promote to your niche
Your niche is just like your own community. There is nothing wrong if you join a community related to your brand's products and you promote it to them.
For example, if you are an entrepreneur in the frozen food field, go find a similar community and promote your product to them. In those communities, you can find other sellers who you can discuss with.
And also you can meet a larger number of buyers who you can offer your product. This method can be much more effective because the target consumers are easily formed in the community.
6. Add your own hashtag
Attractive and unique hashtags can be a distinctive identity for your brand. Many social media platforms provide hashtags due to make it easier for users to find the context they want.
For example, Instagram and Twitter users often use hashtags in their posts. If you are holding a contest, giveaway or deal, you can use a certain hashtag to characterize your brand identity.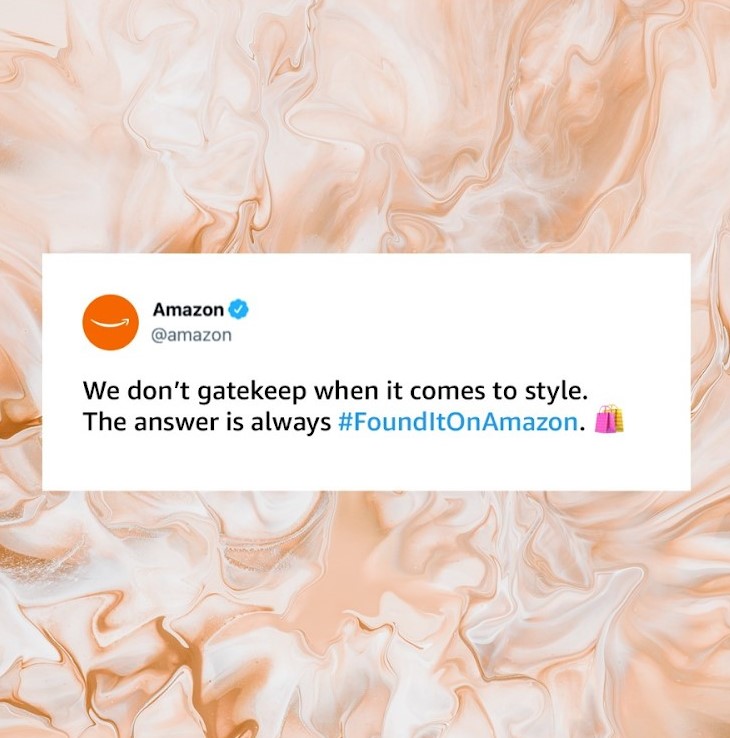 Example: Amazon has their own hashtag on Twitter with #FoundItOnAmazon
7. Create targeted ads
Several social media provide features to target specific consumers with a product. One of them is Facebook.
Facebook is one of the most widely used platforms for doing business. This is because of its ability to specific users based on age, place of residence, gender, etc.
The existence of this feature can make it easier for you as a seller so that your product advertisements can be delivered effectively to consumers.
For example, if your product is suitable for consumers who are 15-30 years old, female gender, and domiciled in a certain area, then your product advertisement will be arranged by Facebook to be delivered to them.
This way is much more useful compared if you do traditional promotion.
8. Use interactive CTA
CTA stands for Call To Action. This CTA is generally used to guide consumers if they want to continue their interest and curiosity in a certain product.
You can generally find CTAs on social media or websites. Such as these examples:
"Buy now"
"Learn more"
"Click to subscribe"
"Click to get 15% off!"
"Click to reveal the secret", etc.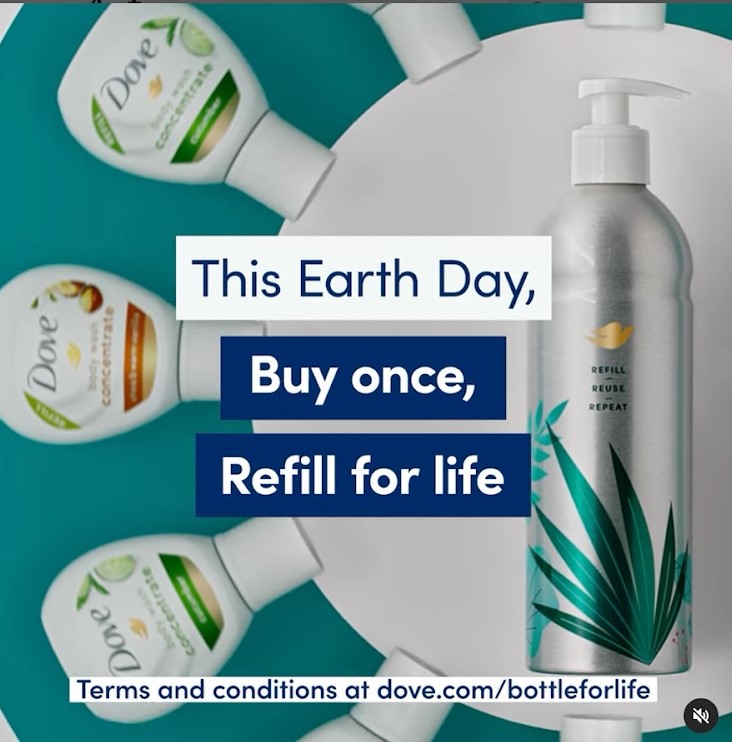 Example: Dove put CTA on their content for guiding readers to read the terms and conditions
9. Provide your product specifications
Detailed product information is generally preferred by consumers because it makes it easier for them to gather the information they need. You can use this to promote your product.
For instance, you can create content, such as a video, that contains specifications related to the product you are selling. Through this content, potential consumers can easily reach detailed information.
10. Partner with influencers
If providing reviews and testimonials from earlier customers isn't enough, then collaborating with some influencers can be one of the best ways to promote your product.
An influencer generally has several followers on their social media. This is a great bait to introduce your product to thousands of people at once. This is something new, but powerful enough to do.
Those are some reasons why you should promote your products on social media. In conclusion, social media will benefit you because of its efficiency, cost-effectiveness, fast market targeting, and all the profits.
And in order to realize effective social media marketing, try to start those strategies. You don't have to run those all at once, just take an action all one by one slowly but surely.
Hope this article helps!